Prumi-stitch – the new series of tutorials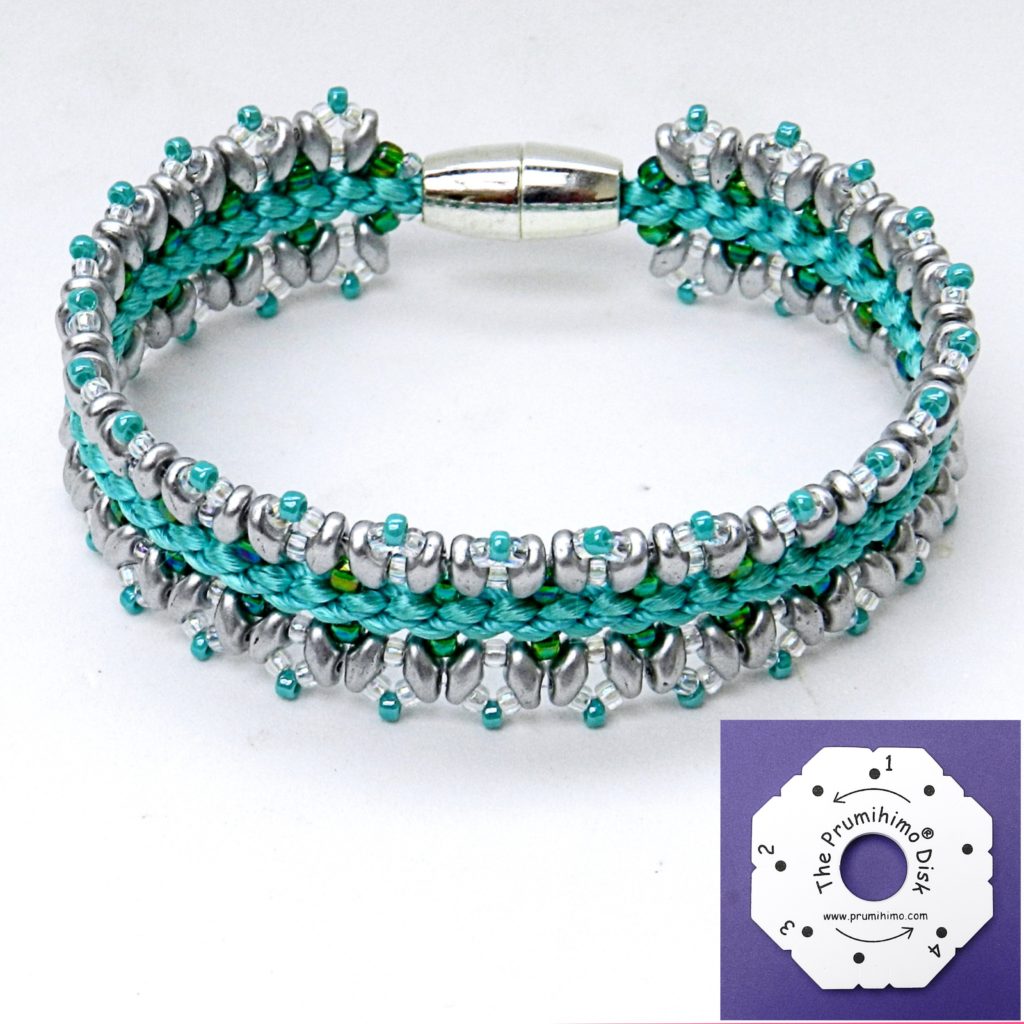 When I first developed the Prumihimo disk I hoped that it would open up new design opportunities, but at that early stage I did not know exactly what they would be. The more I use my disk the more I become aware of what may be possible with it. In particular the braid lends itself brilliantly to embellishment with bead stitching and this has led me to develop a series of designs incorporating both braiding and stitching. I have decided to give the series the name Prumi-stitch and I have just posted the first tutorial in the series.
Giving designs a name is not my strength and many of my tutorials have names which leave a lot to be desired! I thought for a long time about the name for this tutorial and I felt that a theme would help me not only to pick a name for this bracelet, but also to find suitable names for other designs in the series. Some of the loveliest names can be found in the plays of Shakespeare and the female characters all have very defined characters, so I decided that all the designs in the Prumi-stitch series will feature the names of Shakespearean heroines.
I have chosen the name Ophelia for the first bracelet. The design is delicate and feminine, like the character from the play Hamlet, so I hope that the pretty name suits the bracelet. Shakespeare was such a prolific writer that I have lots of other fabulous name to choose from. Two futher designs in the series are underway, so I can tell you that Desdemona and Portia are waiting in the wings!
If you would like to try this new approach to braided jewellery you will find the tutorial and disk in the shop. Just click on the links below. I would like to warn people that my stocks of disks are running low and my next delivery is in early September, so I am expecting to be out of stock for a couple of weeks.