Product Description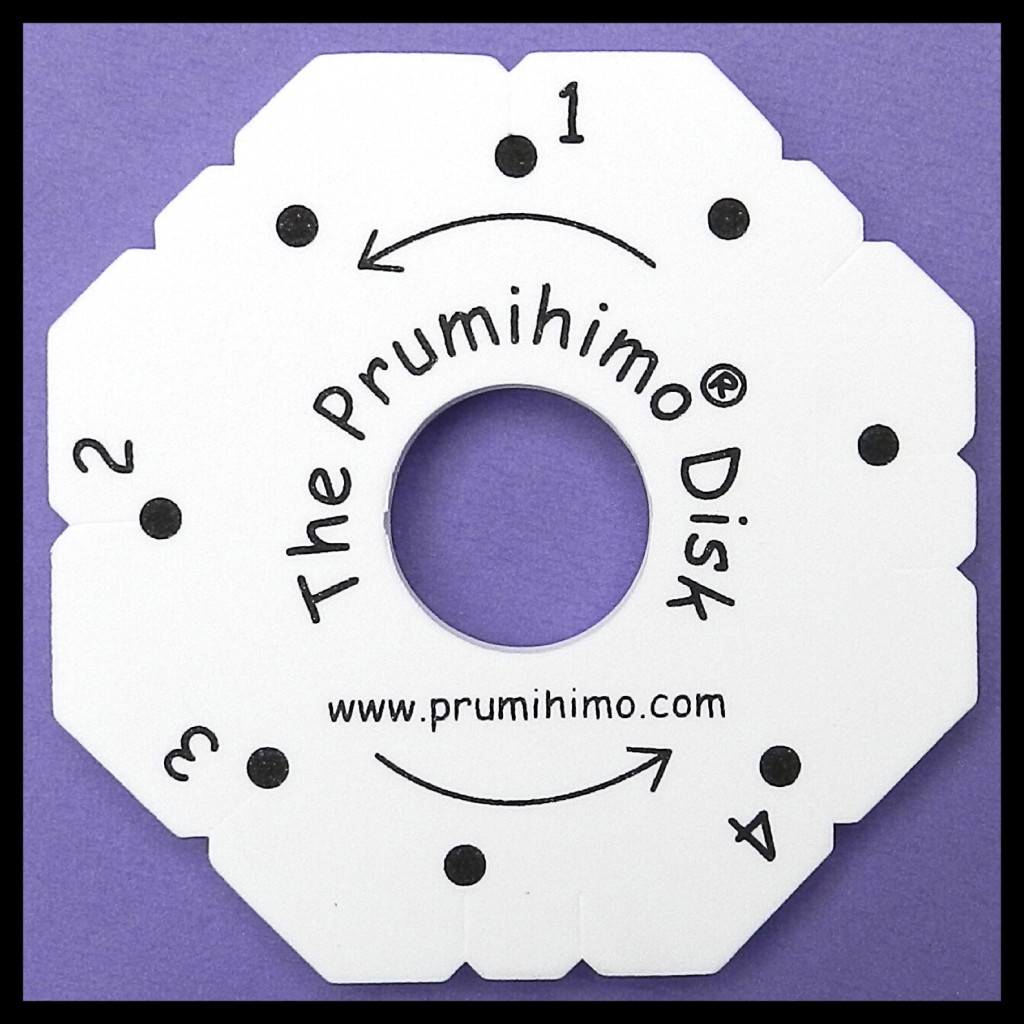 The Prumihimo Disk has been developed by Pru McRae to enable braiders to master a fabulous braid, which is perfect for the precise positioning of beads in straight lines along the braid. The braid is a traditional Japanese braid, which Pru has adapted for use on her innovative disk. A unique combination of slots and dots makes it easy to learn this versatile braid, while the shape, size and extra-large central hole of the disk are perfect for beaded braids.
The disk is sold as a package of 2 disks with a PDF of instructions which will be emailed after purchase – Please allow 48 hours for the files to be sent and check you spam email.
The disks will be sent in the mail. For the UK regular first class post will be used.
Please note that international mail may be subject to unusual delays currently. For the US and Canada tracked mail will be applied to your order and to offset the additional cost for this service a free tutorial of your choice is offered. To get your free tutorial please make sure that you tell me which one you would like in the comments box. Do not order the tutorial from the website or you will be charged for it.
For more information about how the disk is used please refer to these videos,
Braiding on the Prumihimo disk – https://youtu.be/7jON7dfAqOQ
Braiding with beads on the Prumihimo disk – https://youtu.be/jlQ88UOIbQo
The price for the disk and the postage is set in GBP (UK Pounds). Paypal will convert to your currency using the current exchange rate.
For sales to European countries other than the UK, please email me on pru@prumihimo.com
Design Patent/Design Protection  pending – US 29/557,791  EU 003025071