Description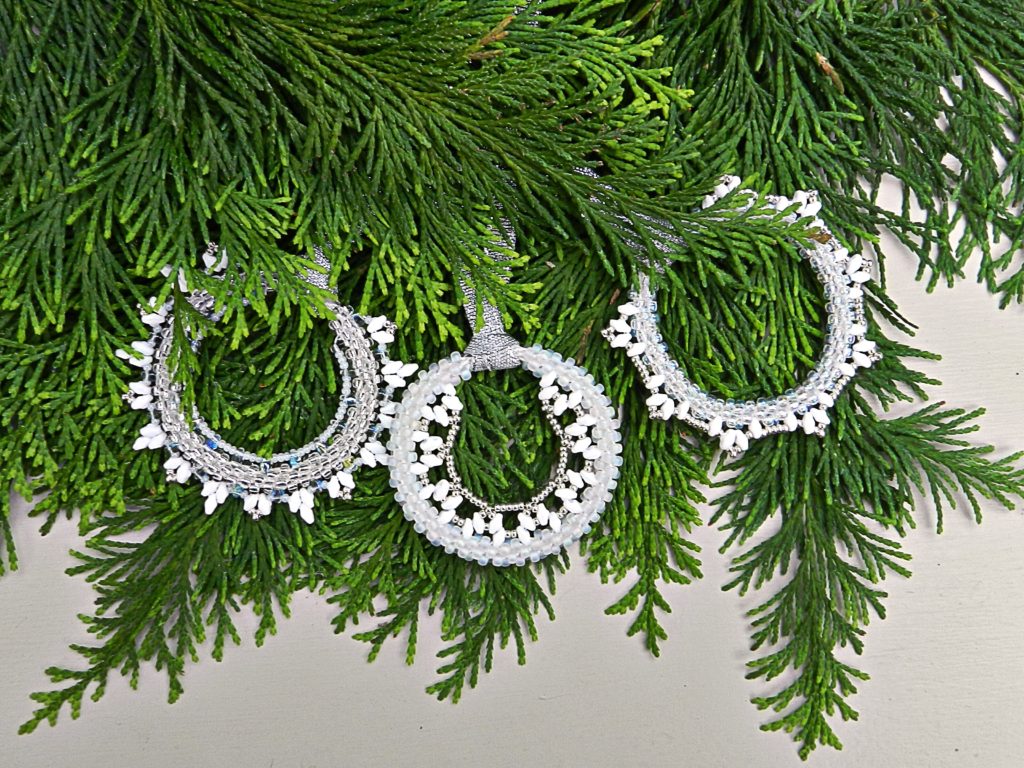 Learn to braid these delicate braided snowflakes using the 7 cord braid on the regular round disk and then embellish the braid with additional beading to make your own unique snowflakes. The aim of the tutorial is to teach the basic structure and to encourage experimentation with alternative materials. Step-by-step instructions are provided for one version and three other versions of the design are explained. There are two different bead layouts provided, so this is a very versatile tutorial. In addition, instructions are provided for left-handed braiders. Wire is used in this design, so wire cutters and round nose pliers are required.
–          Suitable for all
–          Examples of 3 variations and two bead layouts
–          Step-by-step photos
–          Written by a regular contributor to UK and International magazines and a guest designer on UK TV
Please note
–          This is a PDF file and will be available to download once payment is confirmed
–           DOWNLOAD INSTRUCTIONS. Once payment has been made with PayPal it is important to return straight back to this site from PayPal. On the 'Thanks for your Order' screen be sure to click on the RETURN TO PRUMIHIMO  link. You will be returned to the Checkout Page. Scroll down to find the order details and click on this link, Download file: (name of tutorial).pdf. If you have any problems please contact me using the contact details on this site and I can email the tutorial to you.
–          All conversions are approximate
–          This tutorial may not be copied, distributed or sold in any form and is for your personal use only. You are welcome to sell decorations made using these instructions, but please make sure that you credit Prumihimo or Pru McRae for the design.
–          For sales to European countries other than the UK please email me and I will arrange the sale using a PayPal invoice