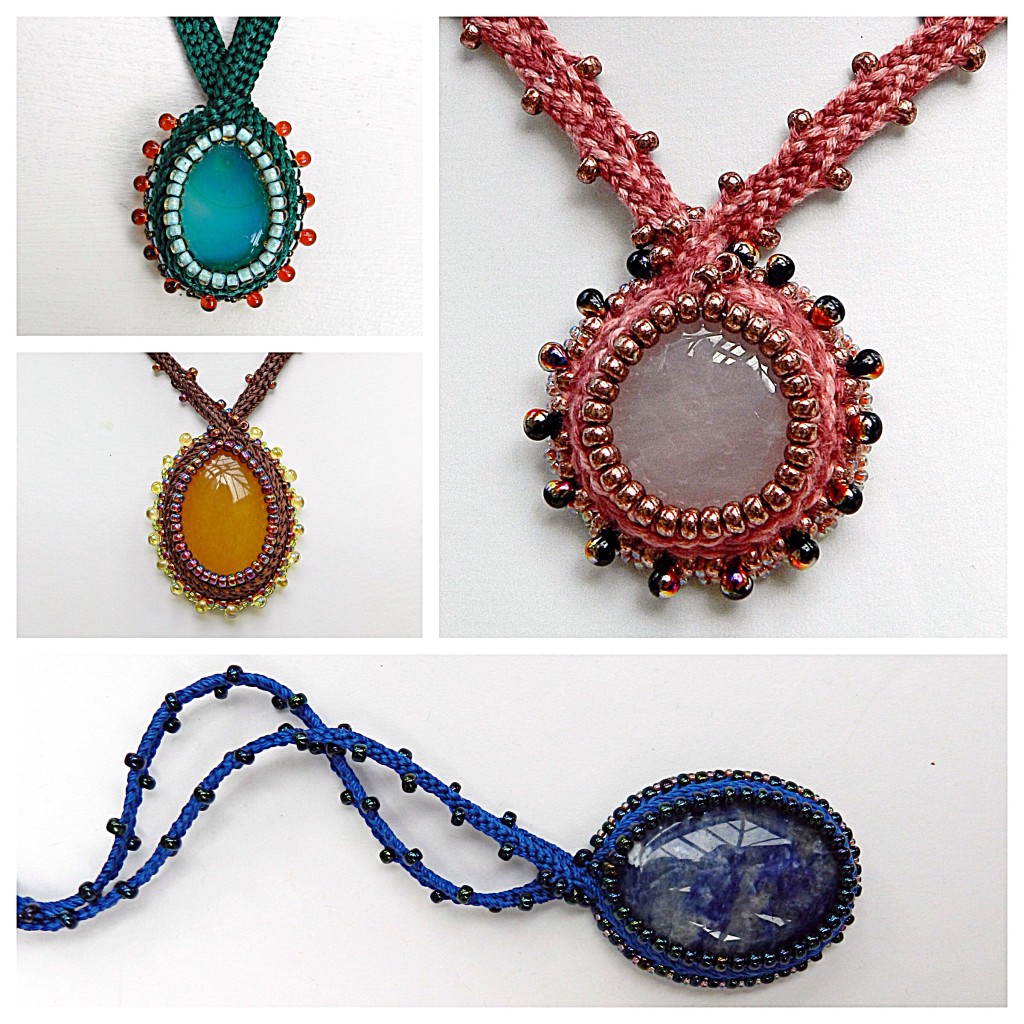 Here it is at last! This is the second tutorial in the series of hybrid designs, combining the best of kumihimo, bead embroidery and a hint of soutache. This is the first tutorial I have published which uses the kumihimo square plate instead of the disk. I have been asked many times for some plate tutorials, but I have found myself being kept more than busy enough with designs for the disk! However, the flat braid is perfect for this type of design and provides a good contrast, in both appearance and technique, to the first design in the series.
All the examples I have made so far use gemstone cabochons. The combination of gemstones and glass beads is particularly effective. The huge range of colours, shapes and finishes available in glass seed beads means that the beaded braid can be customised to bring out the very best in each individual gemstone. Very different looks can be achieved simply by varying the beads. In addition the hole size of glass beads allows for multiple passes through the bead, which are necessary in bead embroidery. Finally, I happen to have a great collection of gemstone cabochons, which are in need of a setting!
However, this tutorial can be used for other sorts of cabochon, such as those made out of polymer clay, resin and lampwork.
If you are interested in giving it a go, you will find it here.