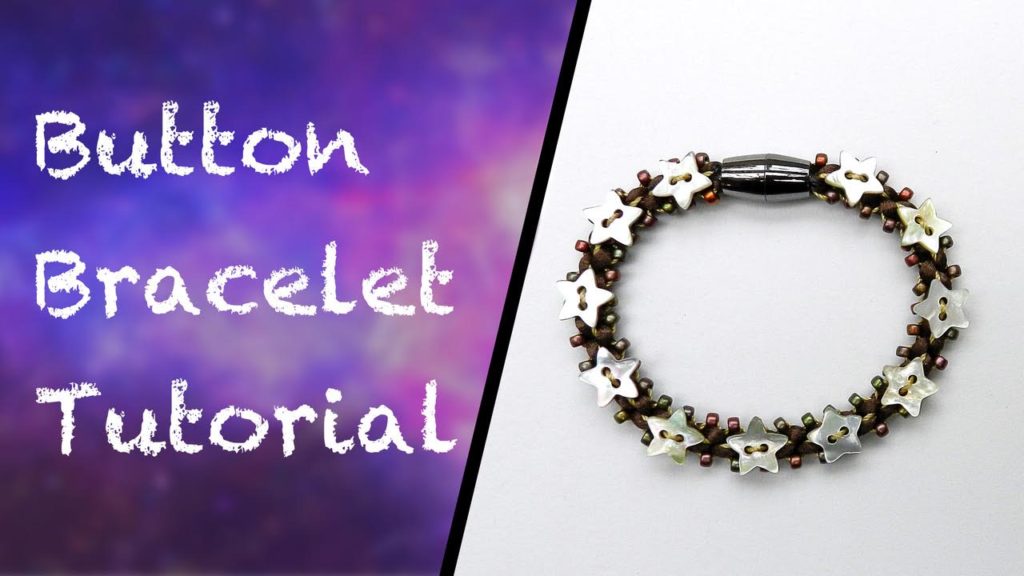 Length of video –  16.34 minutes
Materials explained – 1.30 minutes
Demonstration starts – 3.42 minutes
Materials required –                                                                     2.5m thick satin cord/rattail, 2mm                                         3m S-Lon/C-Lon beading cord 0.5mm/Tex 210/#18         10-15 two-hole buttons, approx 1cm diameter                       Size 8 seed beads, 6 are needed for every button                 Clasp – a magnetic bullet-style glue-in clasp is used in the examples
Equipment – Prumihimo Disk, weight (optional)
In this video I demonstrate the method for braiding with buttons. I use 1cm mother of pearl star buttons, but it is possible to use a wide range of shapes and styles of button. If the buttons are a few millimeters larger or smaller the spacing of the buttons will be reduced or increased, but the effect will still be very attractive. You can have a lot of fun exploring different buttons.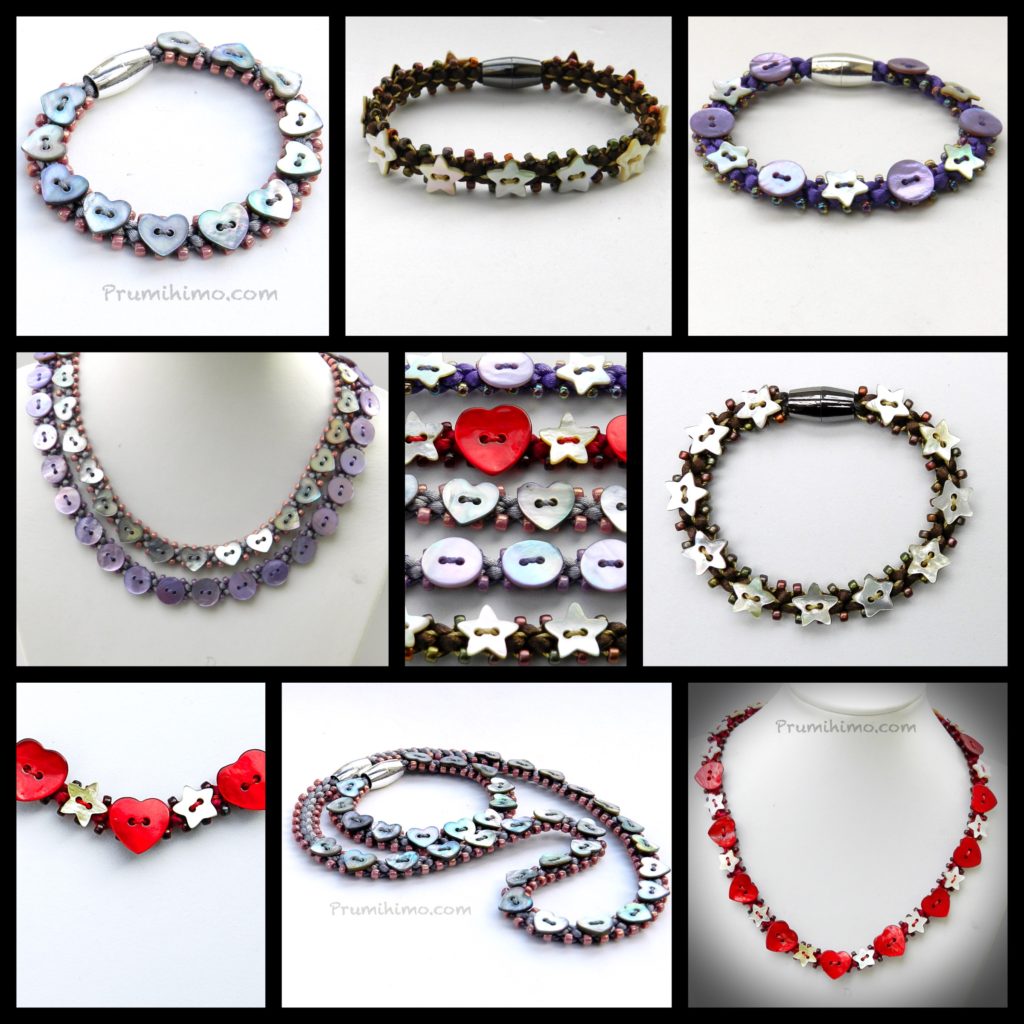 The Prumihimo disk is a patented product. It is protected in the EU by Design Protection 003025071 and in the US by pending Design Patent 29/557,791
Prumihimo disks can be purchased from the shop on this website and can be shipped internationally.
Prumihimo disk, 2 disk package
Prumihimo book, disk and tutorial package