Product Description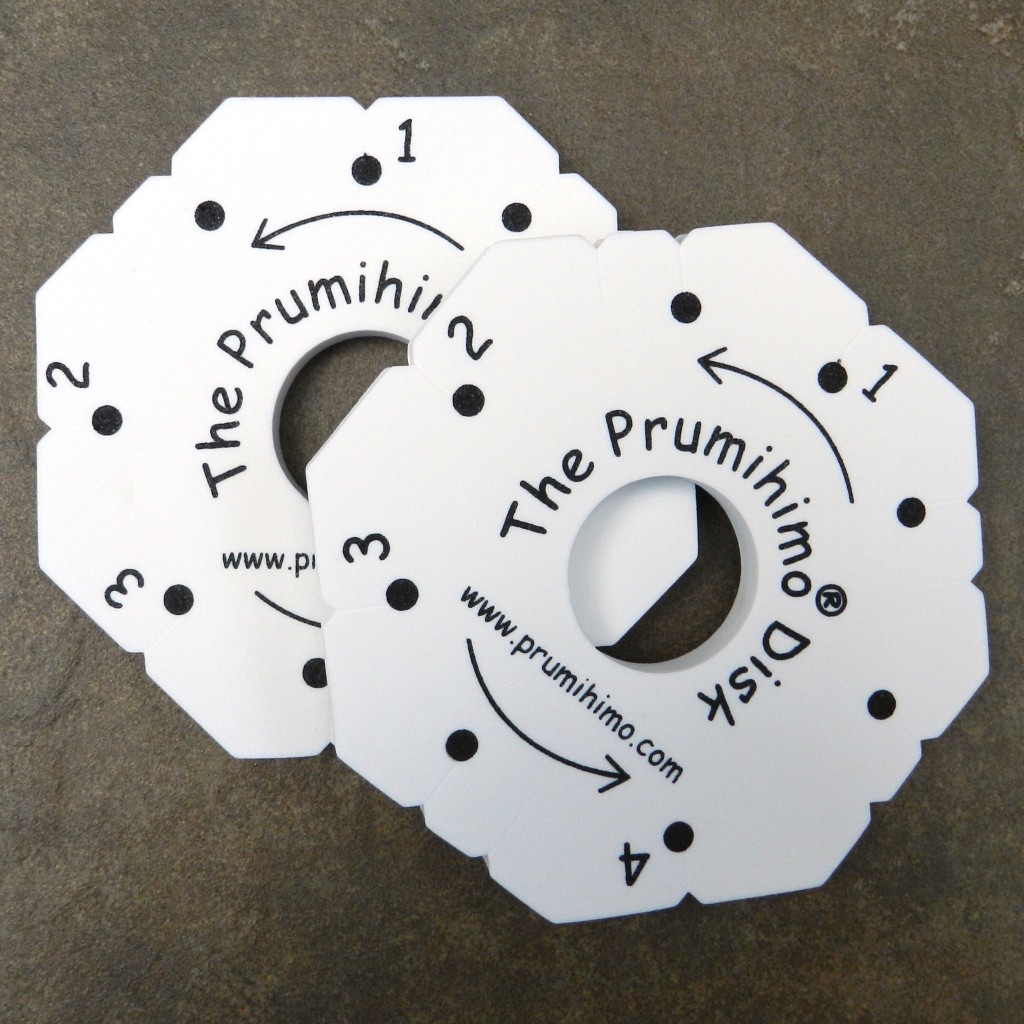 This is a 2-disk package which is sold WITHOUT instructions. If you have already bought a Prumihimo disk from this site, from a retailer or from JTV then this is the perfect opportunity to purchase replacement disks. If you have not bought a Prumihimo disk before you may want to consider buying the single disk package which is sold with a detailed PDF of instructions and the Pipalicious tutorial PDF, because this is the best way to get started with the new disk.
The Prumihimo Disk has been developed by Pru McRae to enable braiders to master a fabulous braid, which is perfect for the precise positioning of beads in straight lines along the braid. The braid is a traditional Japanese braid, which Pru has adapted for use on her innovative disk. A unique combination of slots and dots makes it easy to learn this versatile braid, while the shape, size and extra-large central hole of the disk are perfect for beaded braids.
Two disks can be shipped for the same price as just one, which is why replacement disks are being sold in a pack of 2. Please contact me by email if you would like more.
The disks will be sent in the mail. Please note that for international shipping regular airmail will be used and although most packages will take approximately 2 weeks to arrive they can take longer, so you may need to be patient. If you wish to pay extra for tracked mail please contact me.
The price for the disk and the postage is set in GBP (UK Pounds). Paypal will convert to your currency using the current exchange rate.
For sales to European countries other than the UK, please email me on pru@prumihimo.com
Design Patent/Design Protection  pending – US 29/557,791  EU 003025071