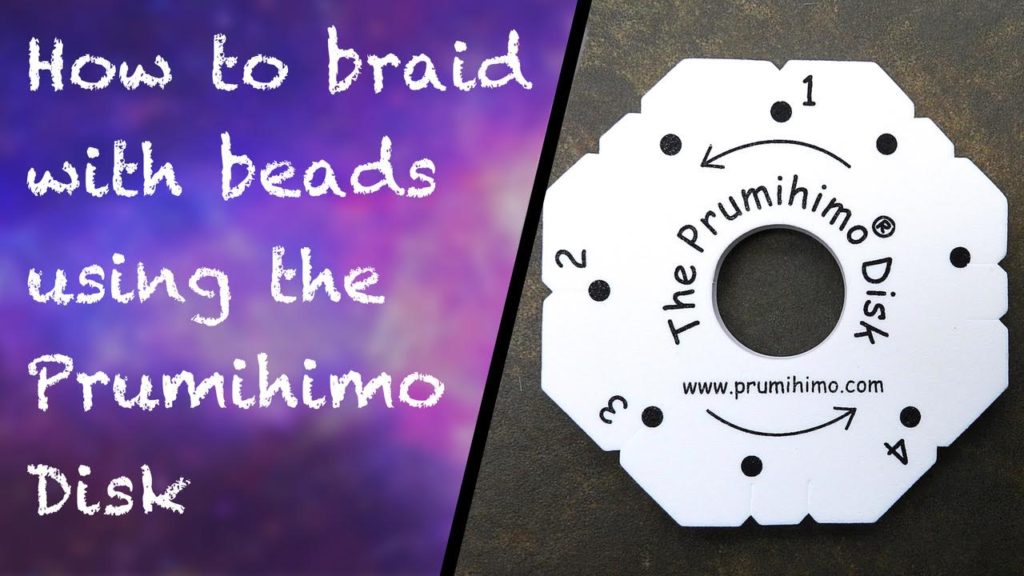 Length of video –  14.03 minutes
Demo starts – 3.17 minutes
Materials – Satin cord/rattail 1-2mm. In the demo I use 1.5mm.
S-Lon/C-Lon beading cord 0.5mm/Tex 210/#18.
Seed beads size 6 or 8 are the easiest to use for this practise braid.
Equipment – Prumihimo disk, 50g weight (optional)
How to braid with beads using the Prumihimo Disk
In this video I give lots of important information about braiding with beads and I demonstrate the following bead placements
Beads on one side of the braid – single beading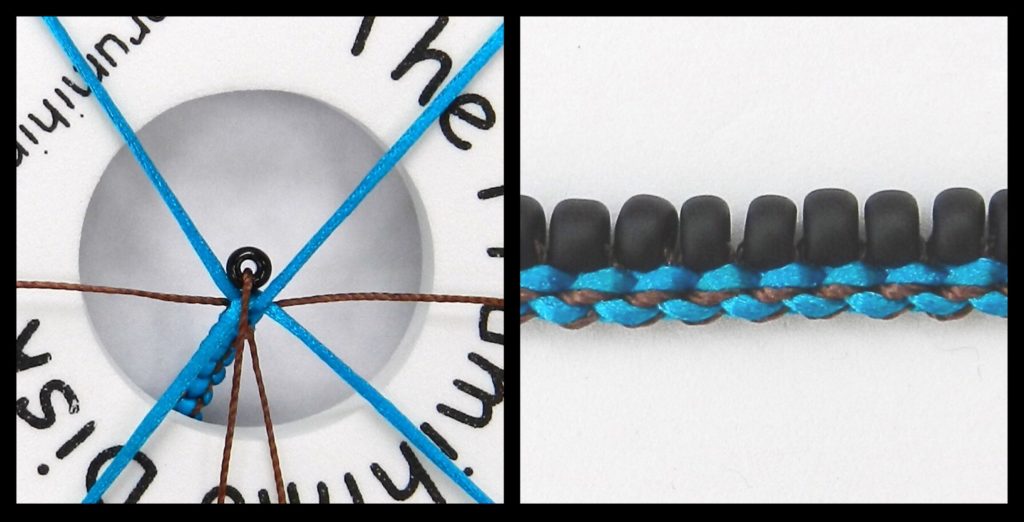 Beads on two sides of the braid – double beading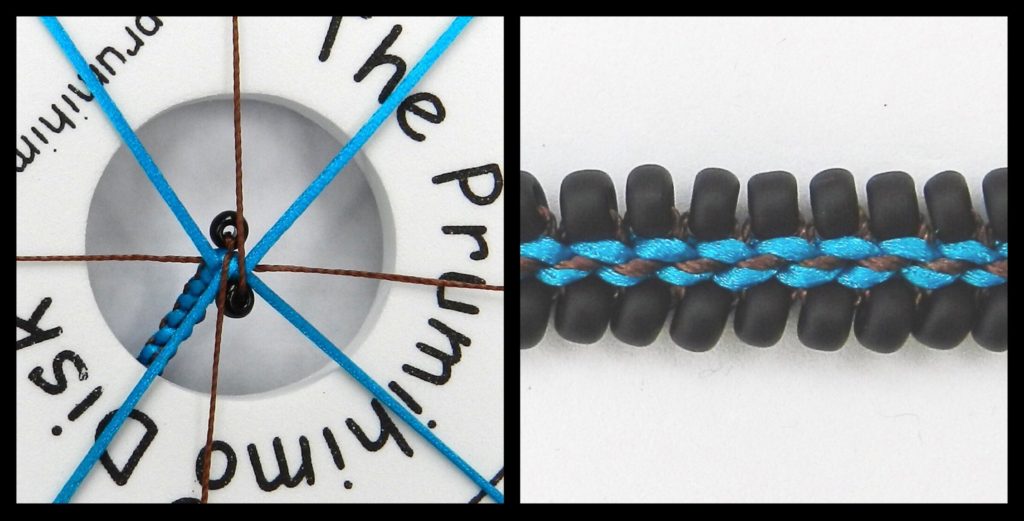 Beads on three sides of the braid – triple beading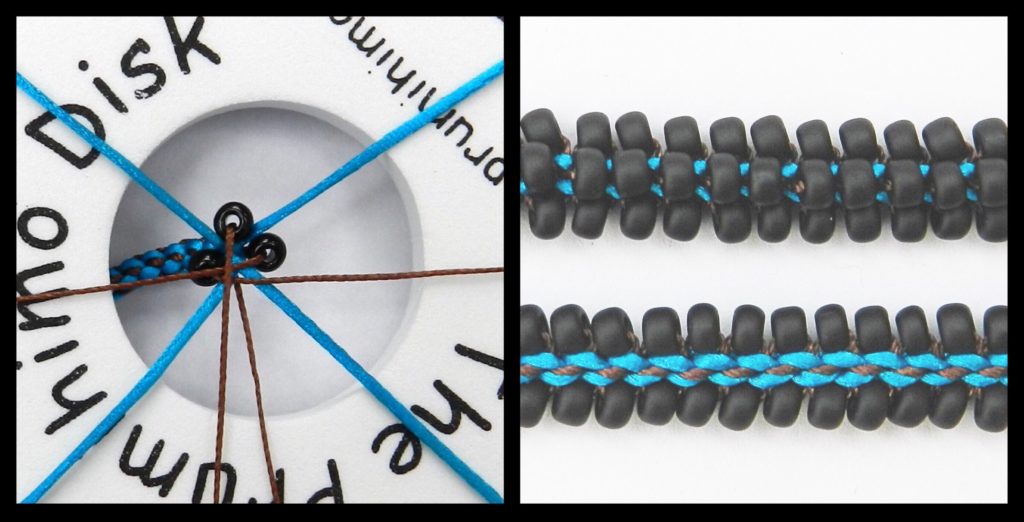 Beads on four sides of the braid – quadruple beading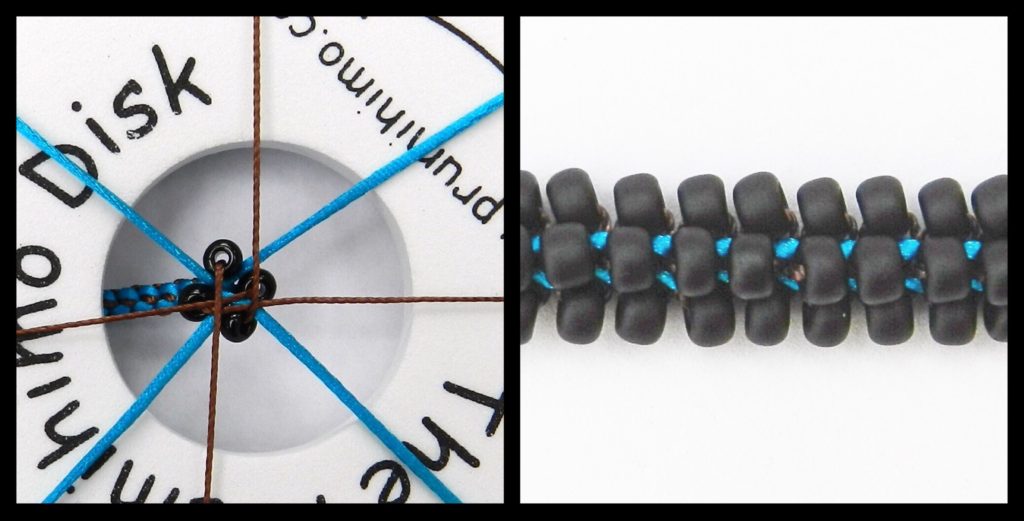 The Prumihimo disk is a patented product. It is protected in the EU by Design Protection 003025071 and in the US by pending Design Patent 29/557,791
Prumihimo disks can be purchased from the shop on this website and can be shipped internationally.
Prumihimo disk, 2 disk package
Prumihimo book, disk and tutorial package