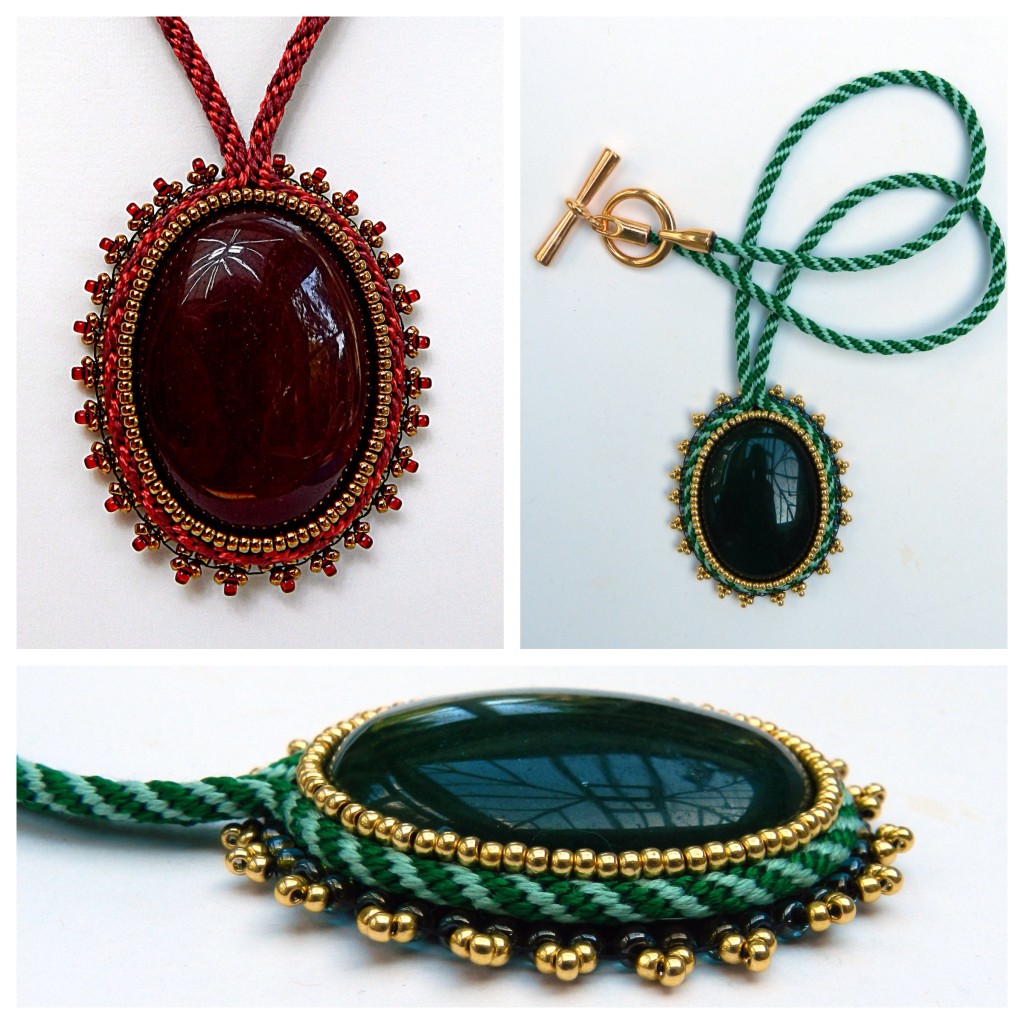 I have been working on a brand new series of hybrid designs, incorporating the best elements of bead embroidery, soutache and, of course, kumihimo! This is the first tutorial to be published. I feel that this design is reassuringly classic with an added twist of kumihimo.
For some lovers of braiding this may be a step too far! However, many people come to kumihimo via bead stitching and bead embroidery and for them this could be a logical next step. The kumihimo adds a lovely textile element to the design, but it is more than just decorative in the way it curves round the stone and up to form the necklace for the design.
By happy coincidence, the materials in the designs I will be showing on Jewellery Maker tomorrow (Wednesday 23rd July 1.00 pm) tie in with my new development. If you are not sure about using kumihimo with cabochons take a look at the show (live on www.jewellerymaker.com or Sky 655, Virgin 756) and you might change your mind! Then look again at the intricacy and delicacy of this design and you may feel tempted to give it a go. If so, click here!