Lovely Labradorite kumihimo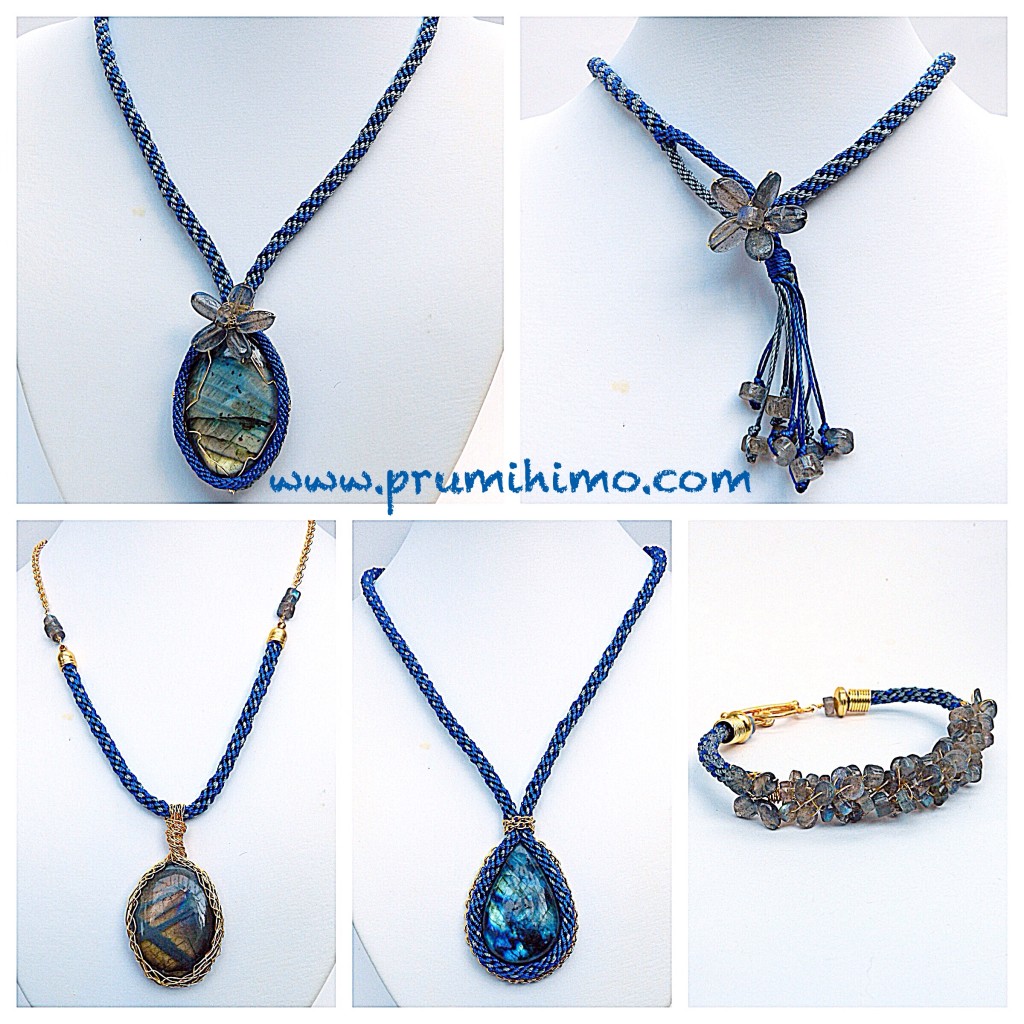 When the postman arrived with the kit for these designs I nearly dropped it because of the unexpected weight of a huge collection of stunning labradorite cabochons! This stone really comes into its own when cut in the cabochon shape because you get not only the amazing play of colour through the stone, but you are able to see wonderful patterns. Each stone is totally individual and the biggest problem with a kit like this is choosing which stone to work with! Look at the three cabs in the photo. One looks like a landscape, one looks like an abstract Jackson Pollock painting and the last one looks like an undersea scene. Once I had finally chosen my favourite three I set about designing three really different ways of capturing a cabochon, using only the materials in the kit and a few findings. I have now posted brief instructions on how to make the designs, which are intended to accompany the demonstration in the show. If you are looking for something more delicate, using seed beads, have a look at my newest tutorial, Kumi-Cabs 1.
The instructions for the second kit should be available over the weekend.