Kumihimo and Lampwork, the perfect marriage!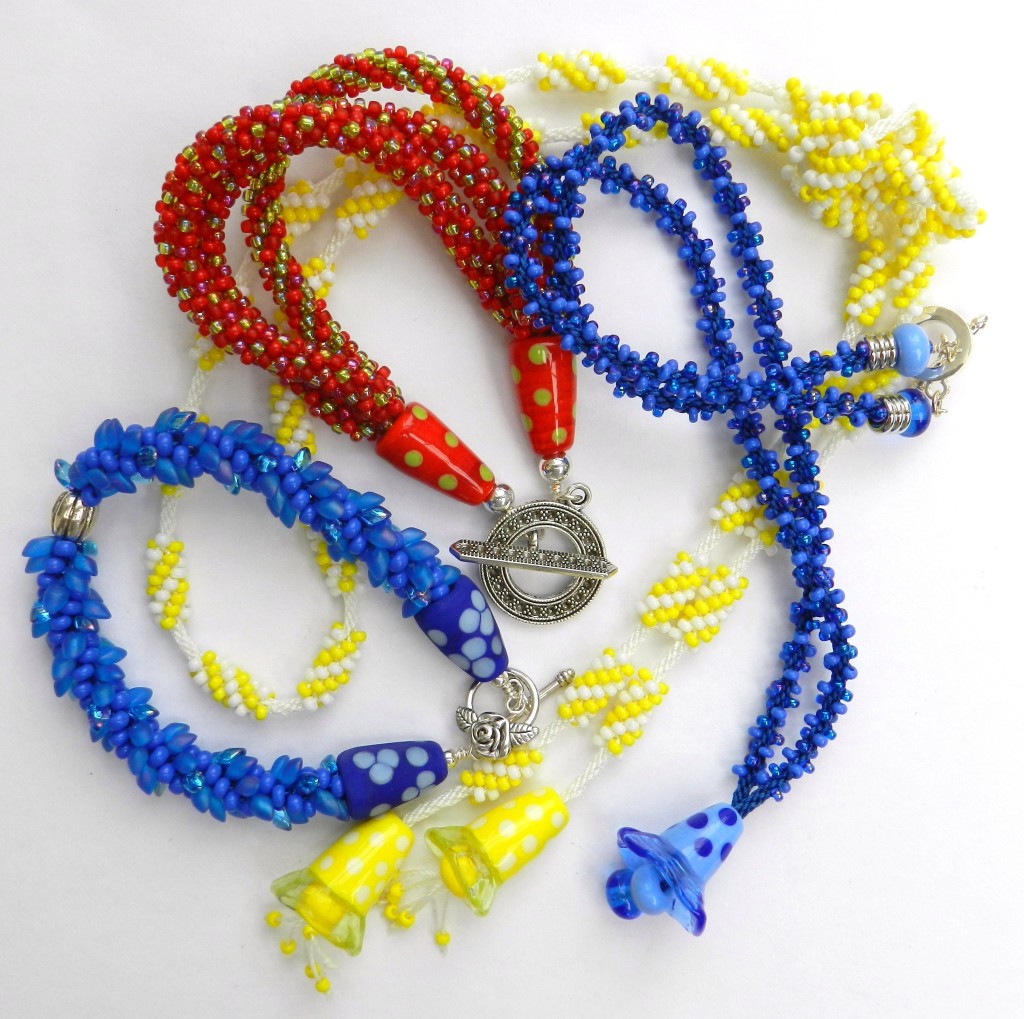 I am always on the look out for interesting cones and focals for use with Kumihimo and when I came across these amazing bells and cones made by the very talented lampwork artist, Kat Newman, I knew I had struck gold!
Kat and I have been working together to take Kumihimo jewellery in a new direction and here are the results. The weight and feel of glass works perfectly with Kumihimo. You can find instructions for these four pieces of jewellery on the Free Mini Tutorials page and Kat's delicious creations can be found at https://www.etsy.com/uk/shop/BeadsbyKat. Take a look, you won't be disappointed!