Gemstone Fan-tasy Necklace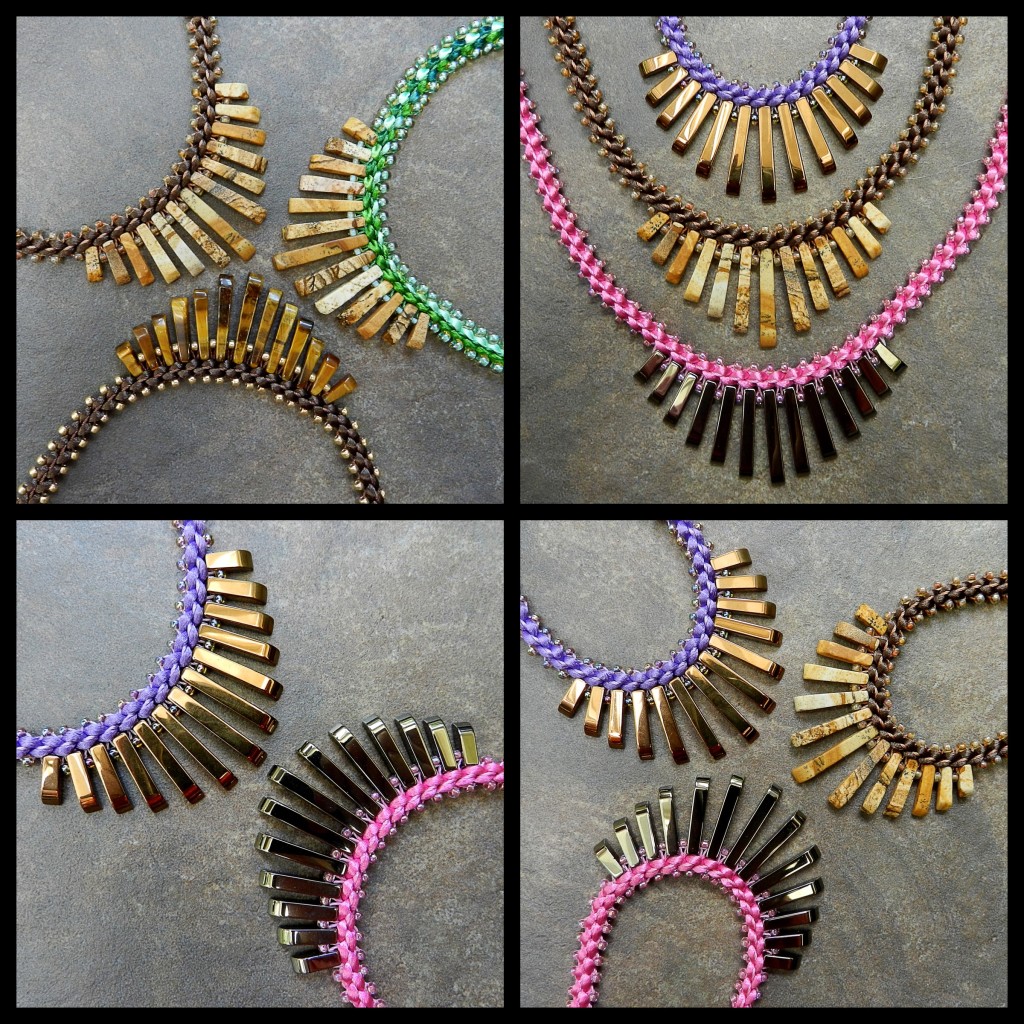 Oh dear! It has been a long time since my last blog because I have been busy with loads of exciting projects, but at least this one has come to fruition. I have spent a long time working on the details of this design because it is very important that a feature, such as a gemstone fan, will sit correctly when worn. My first attempt was pretty when laid out flat for photography, but did not stand up to wearer tests. I like to wear a design for at least a full day of busy and varied activities to make sure that it is comfortable, secure and does not need to be continually adjusted. In this case a few tweaks here and there to the original design made all the difference and I hope that this design will prove popular. When I first posted a glimpse of the necklace there were many comments about people having these fans in their stash, but not having found an effective way to use them. The great advantage of using this type of gemstone cut in kumihimo is that the braid can offer stability to the bars of the fan. A touch of additional stitching further stabilises the fan. Kumihimo is also a great way of using colour to change the effect of a component and to make bespoke jewellery for particular outfits.
The size of gemstone fan used is fairly standard, but other sizes can be purchased, so guidance is given in the tutorial for adjusting the pattern to fit your particular fan. Fans also come in different materials, such as shell or polymer clay. Once this design has been tried once, I am sure people will want to make many more and explore the possibilites of all sorts of variations. It is surprisingly quick to make and as long as the threading instructions are followed precisely, it is not a difficult design.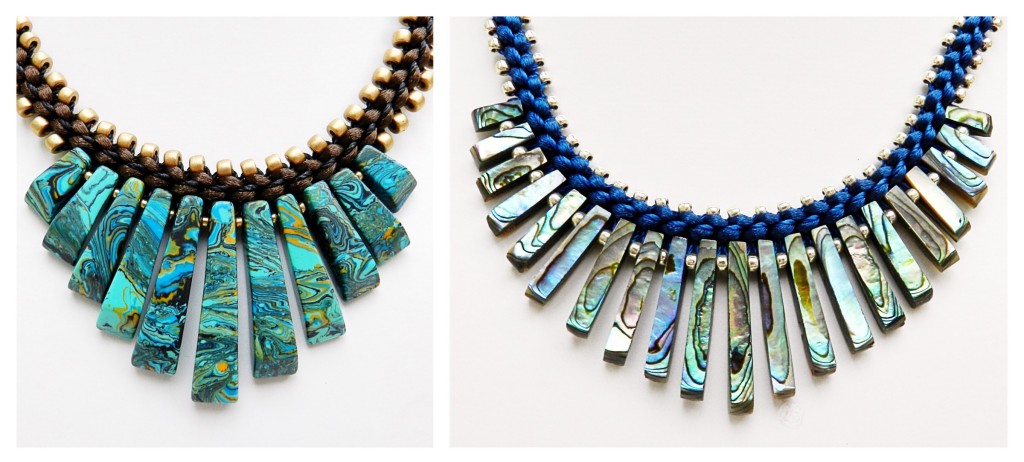 This tutorial has been written for the Prumihimo Disk. While the traditional braid structure on which it is based can be made on both the regular disk and the marudai, it has been made far simpler by my disk and the tutorial refers to the unique system of slots, dots and numbers on my disk. The Prumihimo disk is highly recommended for those who would like to take their kumihimo to the next level.