Why buy an extra-thick Prumihimo disk?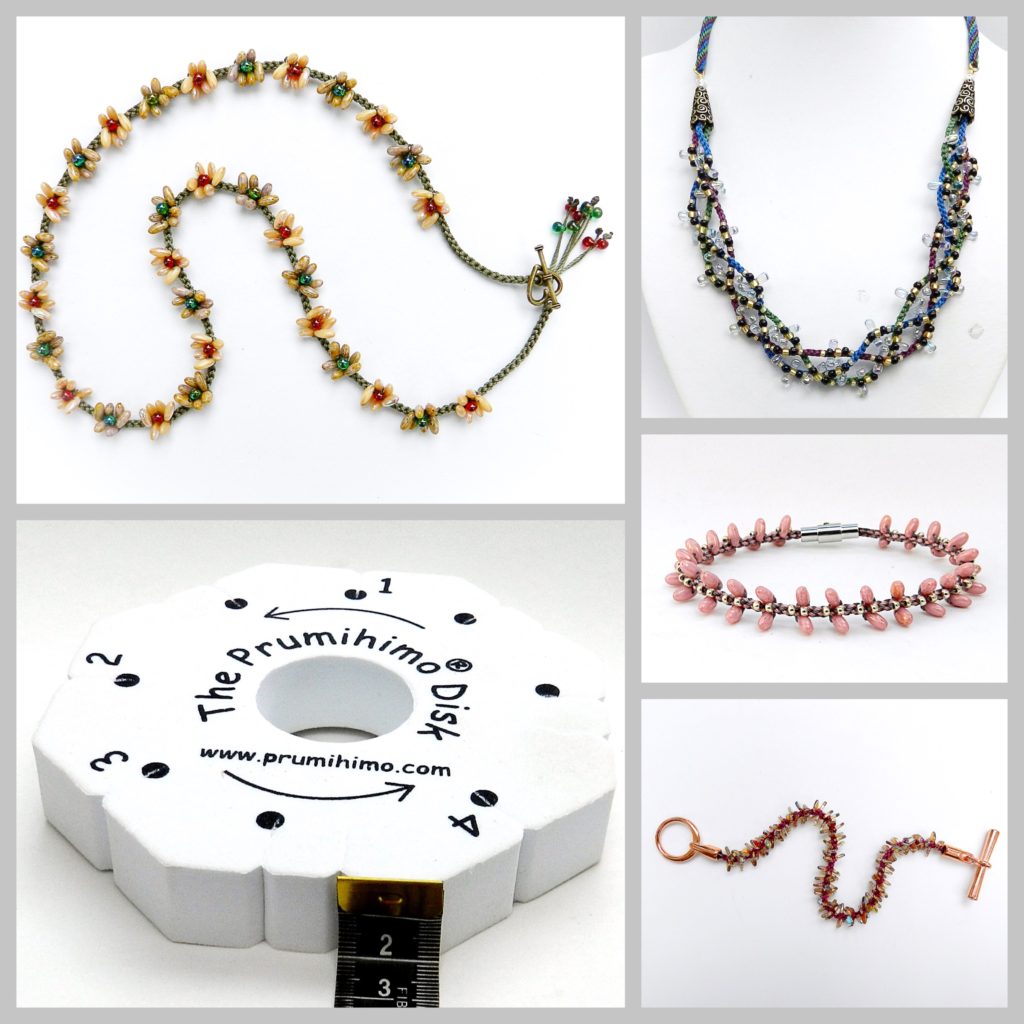 It gives me a great amount of pleasure to see all the wonderful designs made on my patented Prumihimo disk and to see how it allows braiders to take their kumihimo to new levels. What started as an idea to help my students in workshops has resulted in thousands of disks being sent all over the world. I am very grateful to my customers and I also have to admit to being very proud of my achievement.
What I would like to encourage customers to consider is the extra-thick disk, which was originally produced to provide extra tension and durability. The regular Prumihimo disk is 1cm thick and it remains the perfect all round tool for this type of braiding. The thicker disk is 2cm thick and it is best for cords of 1mm or less and it will maintain tight tension even with the thinnest of cords. Once I received my first shipment of disks and was able to experiment I discovered that using very fine cords opened up a whole new range of very delicate designs. I like to keep one of my thick disks for cords of around 1mm and another one for the very fine ones. For this reason I am offering a package of 2 disks. From a shipping point of view, especially for international customers, it makes sense because the weight of 2 disks falls within the cheapest shipping bracket. If preferred the thick disk can be purchased singly and I include an extra tutorial, Daisy Chain, with this option.
The cost includes a PDF file, which is emailed after purchase. The instructions include 3 quick tutorials for delicate designs made on the thick disk. A tutorial for the daisy chain design is available separately.
These disks are only available directly from me. If you are interested in purchasing 2 of these great disks, please click on the link below. European customers should contact me my email because I do not sell directly to mainland Europe from this site, but I can do so by email.
If you would like to learn more about the disk you can watch this video,