Windows Kumihimo Bracelet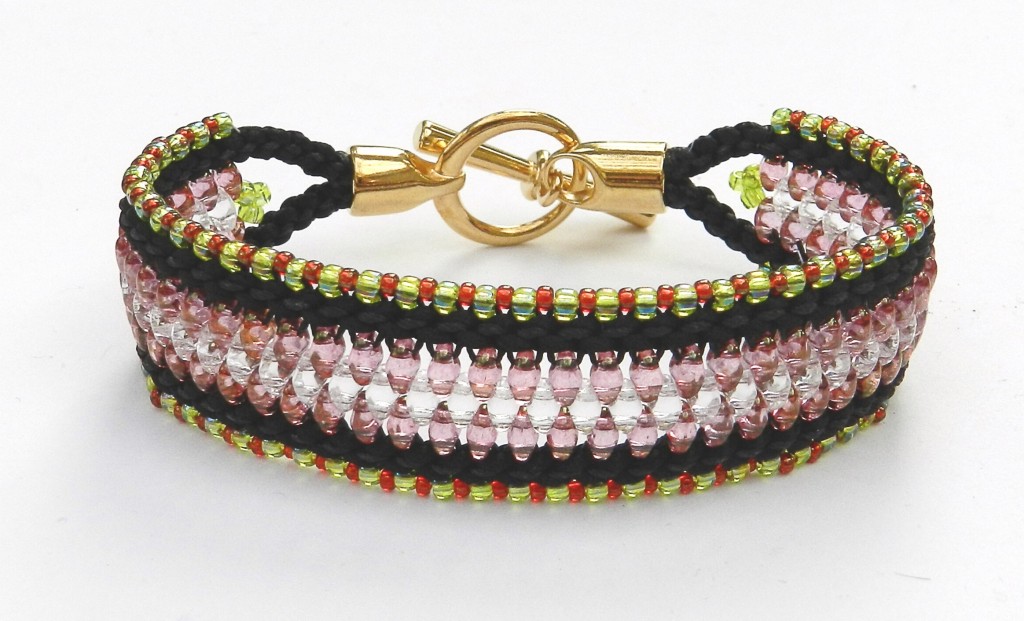 Windows is the third tutorial I have written for my Prumihimo Disk. The design has been adapted from a popular design I teach at workshops. Up to now I have had to use the regular round disk for this type of design and in order to teach it at a workshop I worked out a way of marking the disk to indicate the moves for the braid. Now that my new disk is available this whole process is eliminated and the braid is very easy to learn and get right. This is particularly important for a bracelet like this one where two braids are joined. Any mistakes or twisting can make it very difficult to sew the braids together. Once a braider gets into the rhythm of the 3 moves on the disk, mistakes are very unlikely and the reduction of the number of slots makes the cord moves virtually foolproof! Practise makes perfect.
This design has endless variations. I have included two different styles of embellishment, but once they have been tried I believe that people will come up with lots of fabulous designs of their own. Please don't forget to show me!
The new tutorial is available by clicking here
The Prumihimo disk is available by clicking here