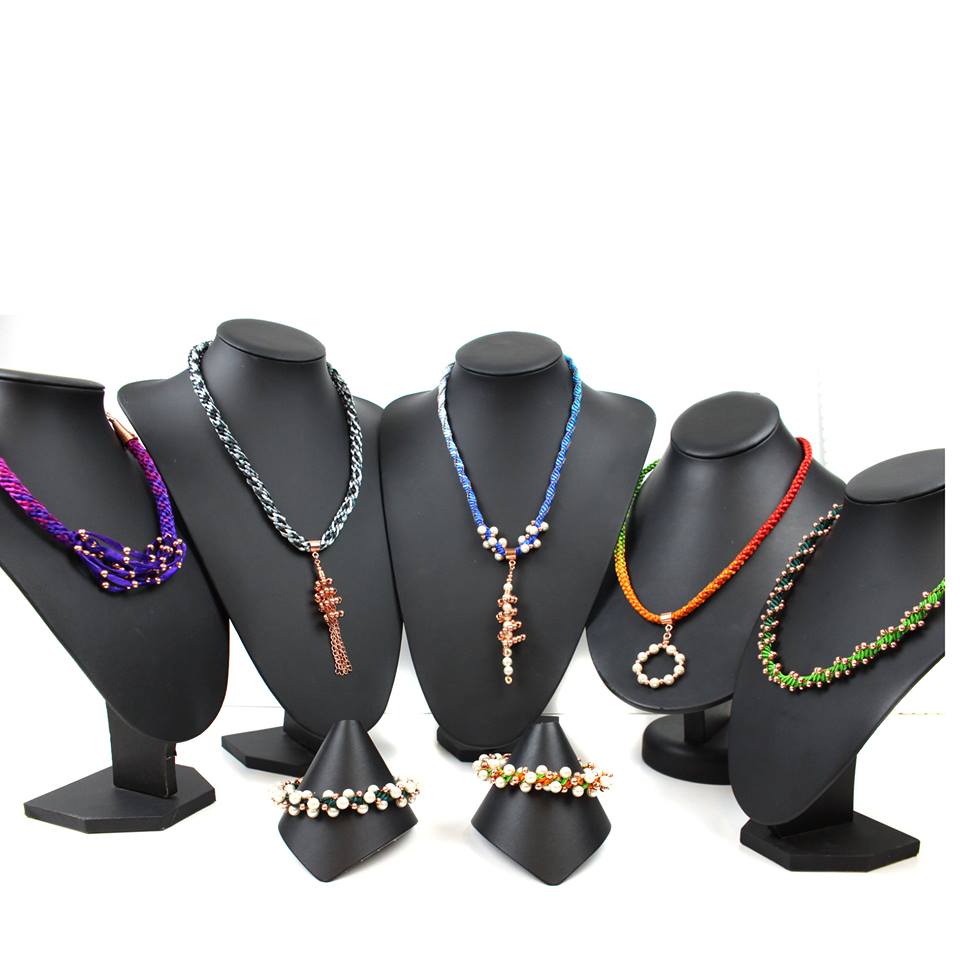 I was lucky enought to be given a brand new product to work with for my last show on Jewellery Maker. It is described at satin ribbon, but is very different to the sort of satin ribbon you might find in a haberdashery. It is more of a flattened satin cord than a regular ribbon and in a braid it behaves more like a satin cord than a ribbon. Regular ribbon works very well in kumihimo because it tends to fold up as it is braided rather than staying flat. This satin cord ribbon stays flat so a variety of different effects can be achieved, especially when it is mixed with other cords or threads. In addition the 4 of the reels were varigated with 3 matching tones, while the final reel was a vibrant mix of 3 contrasting colours. This means that it can be used randomly or the lengths can be lined up by colour to create a shaded effect along the length of the braid. When braiding this flat ribbon can either be kept flat or twisted, but it is best to be consistent.
I have now posted the instructions for the first kit and they can be found here.
The show can be watched here
The demo for the satin cord ribbon satrts at around 1.23.