It is the time of year for hearts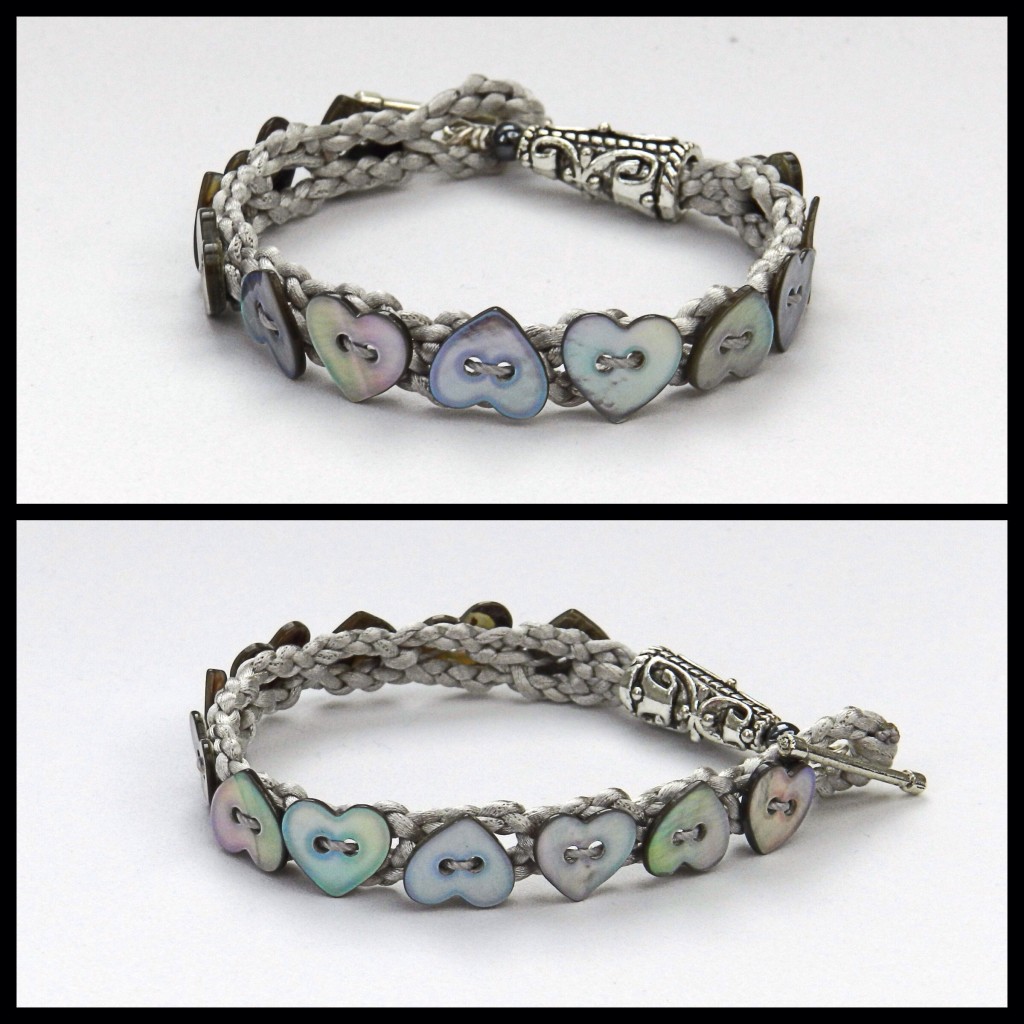 Now that we find ourselves in the month of February hearts seem to be appearing everywhere. It is understandable that florists and card shops want to cash in on the opportunity, but supermarkets are fast turning this time of year into a Red Christmas. It seems we should all be not only giving cards, but also giving piles of red heart inspired gifts and confectionery. It may be fun, but good taste seems to have been forgotten. To counteract this trend I have made a very understated bracelet to celebrate the day. I found these pretty mother of pearl buttons and used my Sitting Pretty tutorial to make a simple, but charming piece of jewellery. I love the way the buttons change colour under different light conditions and from different angles and I used a silver grey satin cord for the braid to keep the look delicate and subtle.
Sitting Pretty is one of my most popular tutorials. I have adapted a traditional braid to allow beads to be braided into the structure. The tutorial uses 6mm beads, but it is really easy to increase or decrease each section to accommodate beads or buttons of different sizes. For these heart buttons to sit neatly next to each other I found I needed to increase the sections by one repeat on each side. To position them all the same way up and extra repeat would have been needed.
I am sure I have got some bright red heart buttons somewhere, so if I feel the need for something a bit more obvious as the big red day draws near I can quickly make one up. No one wants to be left out, do they?!