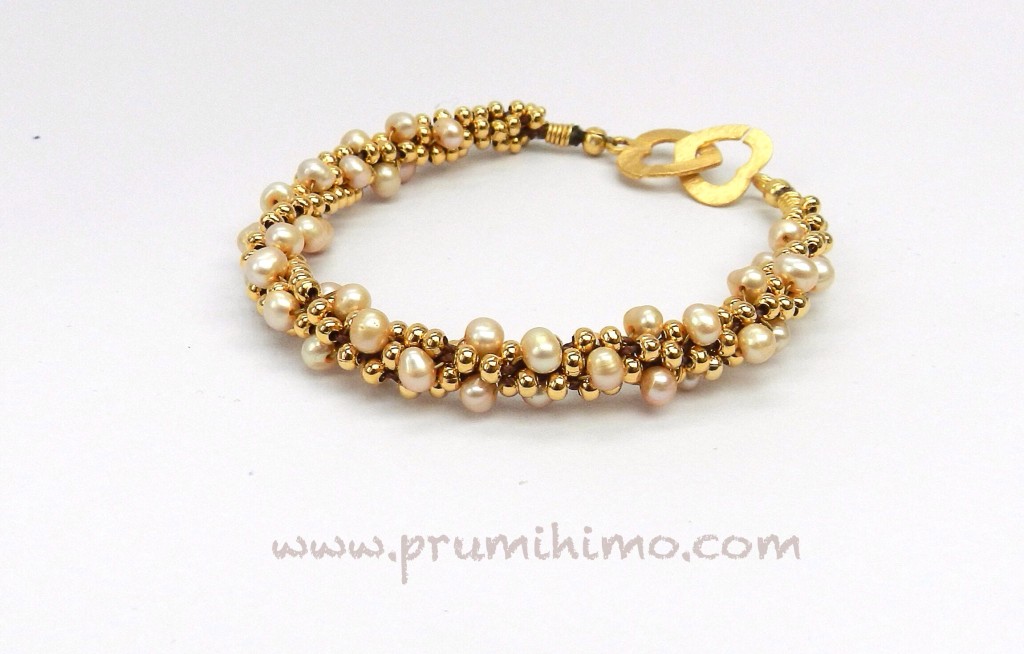 This was one of the designs I demonstrated on my most recent appearance on Jewellery Maker. It may look intricate, but it is really easy to make and I have just posted the instructions on the site.
If you are watching Wolf Hall on BBC 2 you may well feel that this has a bit of a Tudor feel to it. This is just the sort of bracelet which would have been worn by Anne Boleyn. OK, hers would have been made of solid gold and naturally formed pearls, but only a queen can afford those materials and the luxurious look can be easily created with gold plated beads and fresh water pearls.
This design would also work well with glass seed beads and pearls. Just imagine the effect you could get with matte black seed beads and silver fresh water pearls! Alternatively, how about seed beads in soft spring colours with white fresh water pearls?
This is the link to the instructions