I am finally getting round to putting into action my long-promised plan of showing some of the work I admire from different designers. I hope that by showing a wide selection of different styles I will be able to both inspire and show how wonderfully varied jewellery made with kumihimo can be. The choice of designers will be totally random and the only criteria is that their work is to my personal taste!
Today I have chosen to show the work of David Pramik, from California. I have to admit that I have a problem with David's jewellery and that is that it is totally impossible to choose just a couple of designs to feature! Each one is exquisite and the photography is stunning, but after much deliberation I chose the following designs.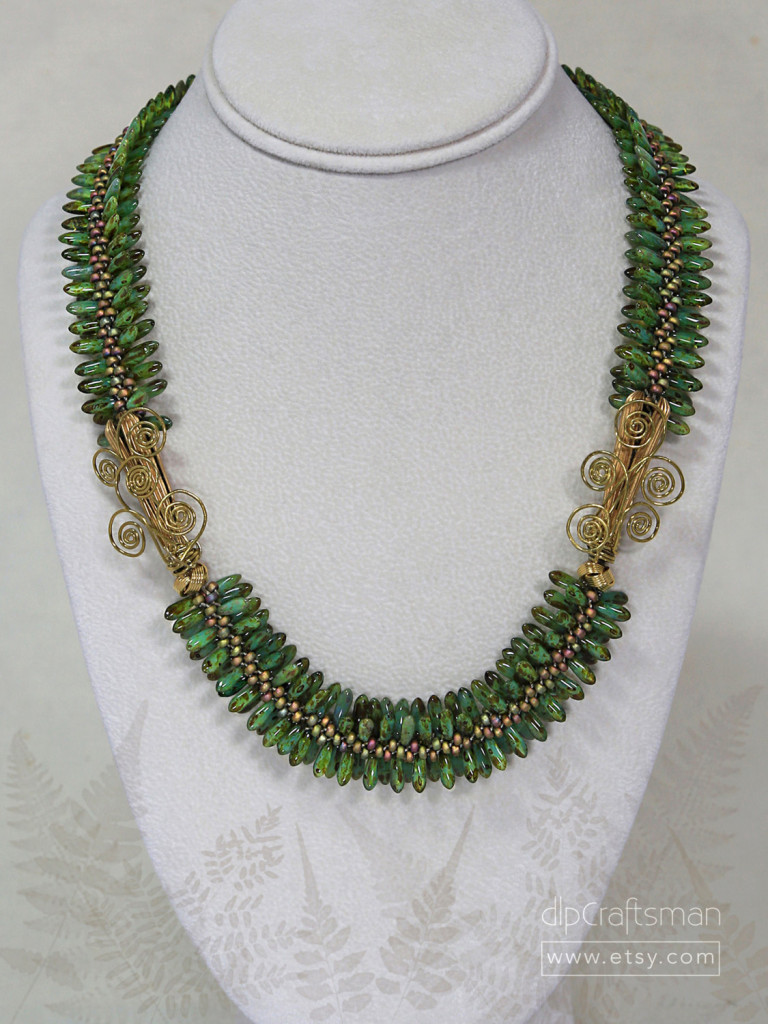 I chose this necklace because it was the first design of David's I ever saw. I loved it immediately and had to do a double take, when I learnt that he had used one of my tutorials (Luscious Lentils) to make the braid. It is one of the great joys of writing tutorials to see what people make using your instructions. In this case I think that David has taken the design way further than I ever dreamed it could go. I love the use of wire work, which breaks up the sides of the necklace, adding lightness and interest. The shape and colour of the dagger beads creates a wonderfully ferny effect.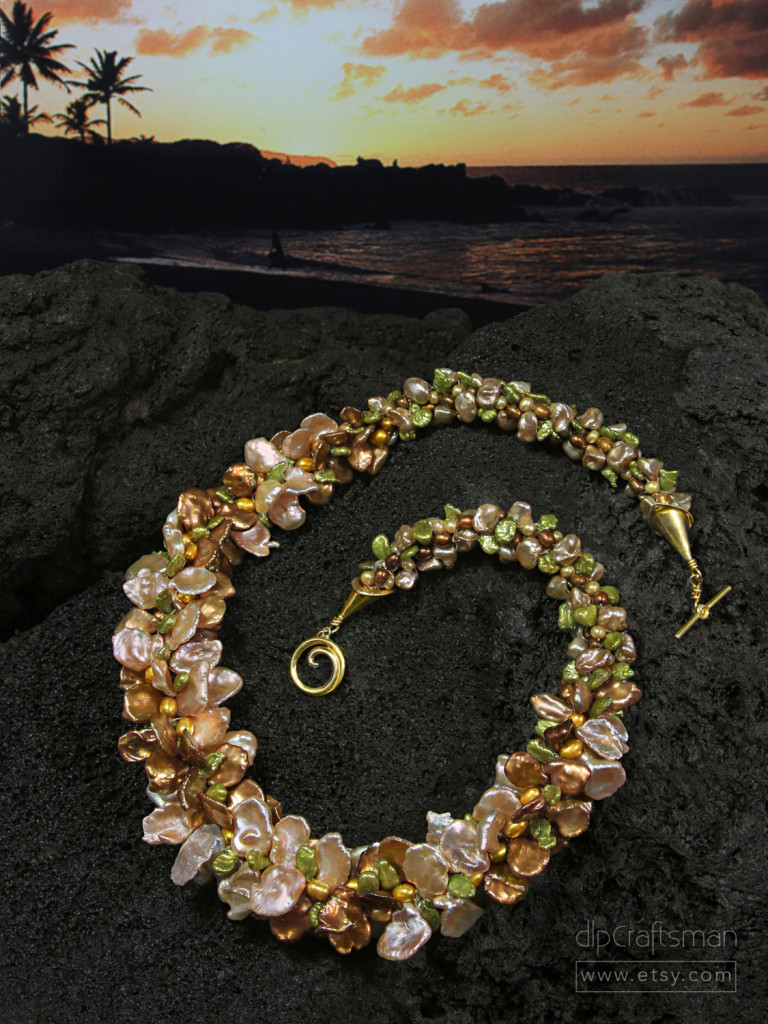 The second design was chosen because of the clever use of pearls. This is a pretty and feminine design and the combination of different colours and sizes of keshi pearls creates a fabulous texture. The soft colours mean it would go with most outfits and flattering effect of pearls on the skin would make it wonderful to wear. Perhaps I also chose it beacause of the great photography. What a difference it makes!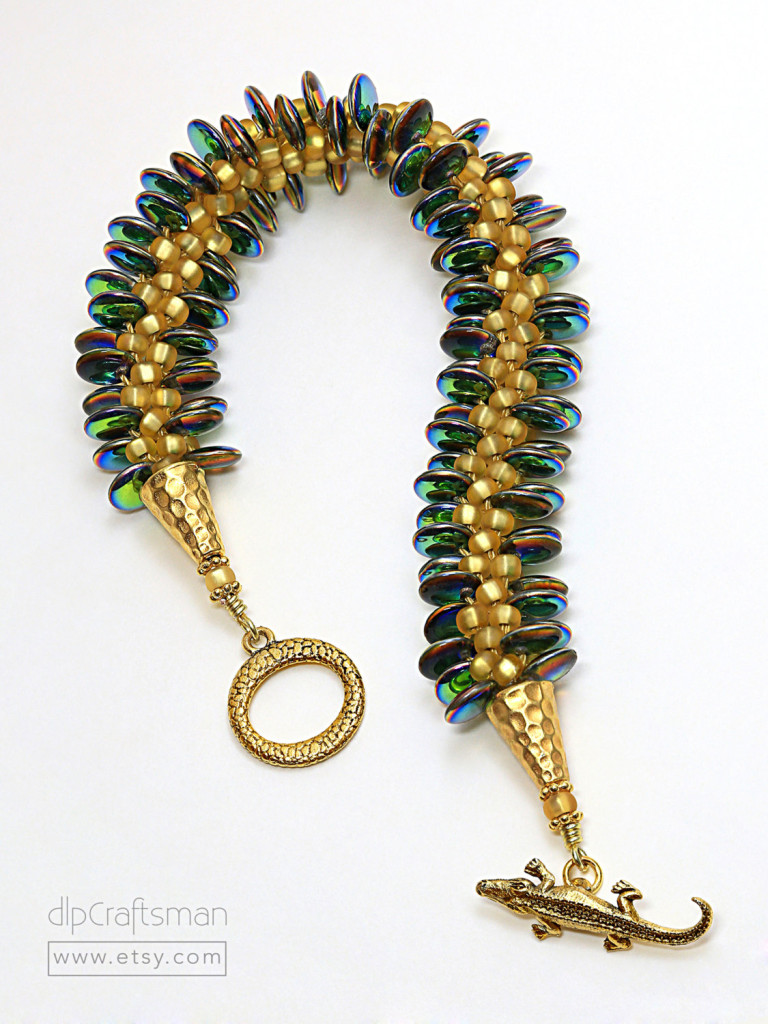 For the third design I  have chosen another one based my tutorial. How lucky am I that David has chosen to use my designs?! I think that this design shows what a huge difference quality findings can make. The crocodile clasp is so appealing and the hammered end caps make a great feature out of the necessity to cover up the braid ends.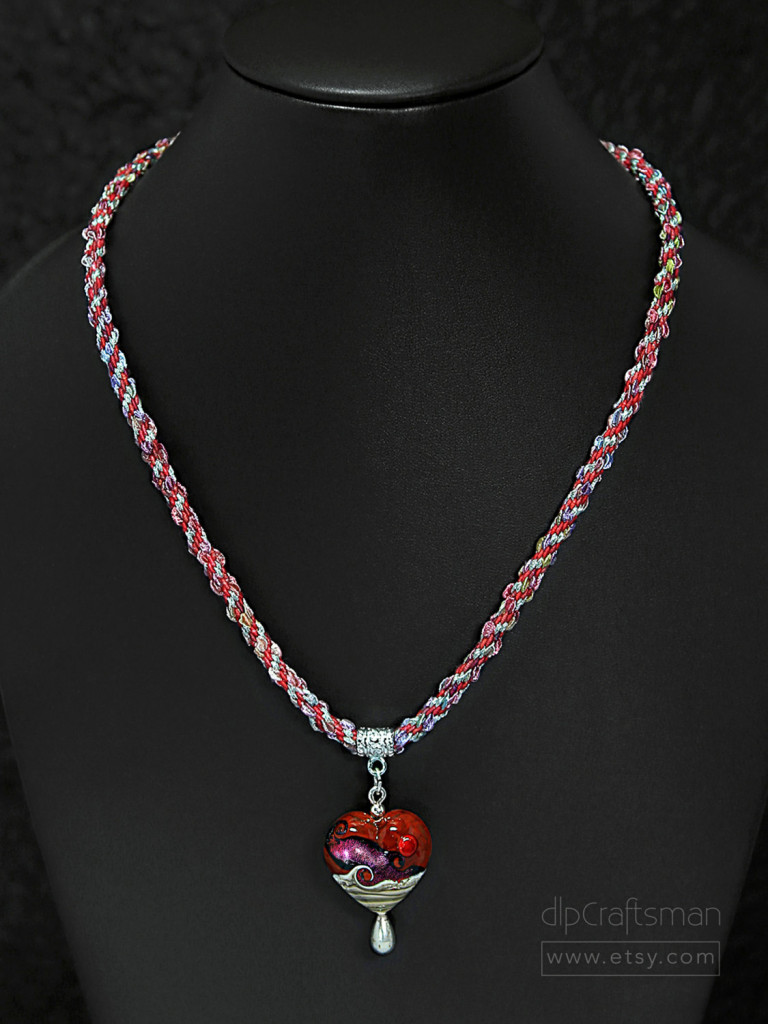 Designs do not have to be complex to be beautiful, as proved by the next design. It is important that a pendant is not overpowered by what it is hung on. This braid complements the pendant perfectly, but doesn't take the limelight. I love the colours and texture in the braid.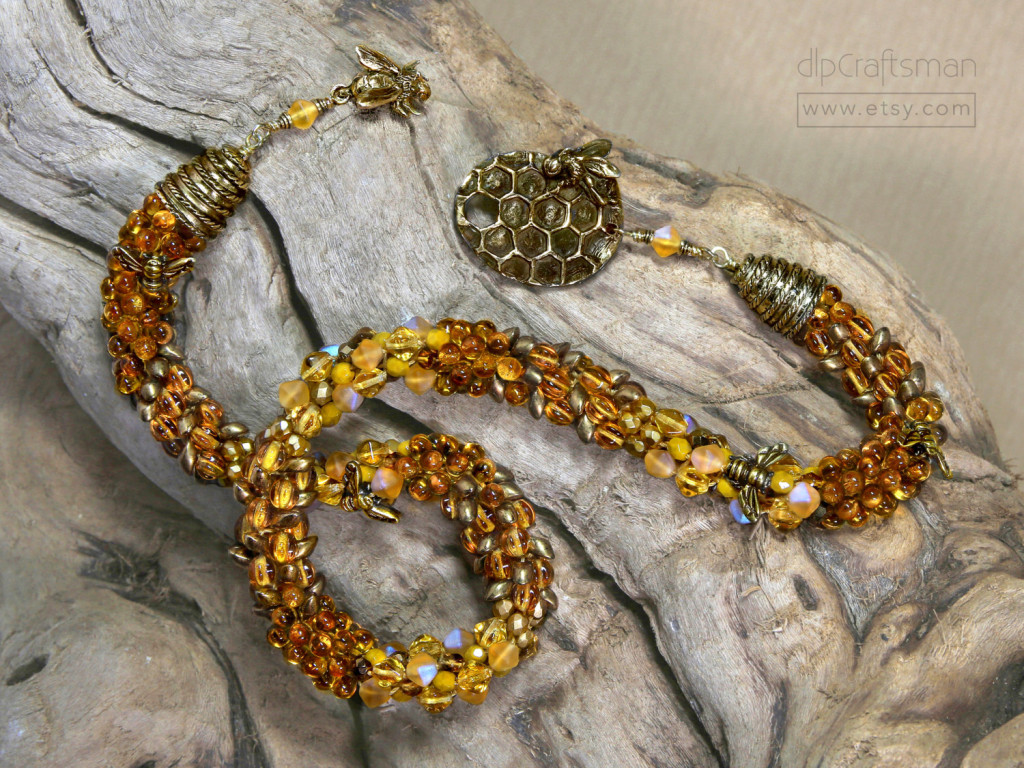 I have saved the best for last! This is definitely my favourite piece. Colours, textures and clasp all pull together to set the scene so vividly that you can almost taste the honey and the final perfect touches are the tiny bees buzzing around the braid. Bravo!
If you like what you have seen here I do urge you to hop over to David's Etsy page. For each piece of jewellery there are several photos and detailed descriptions. There are so many other inspirational designs to drool over! I challenge you to choose just 5!
Thank you so much David for allowing me to show some of your designs. I have really enjoyed making my choice.