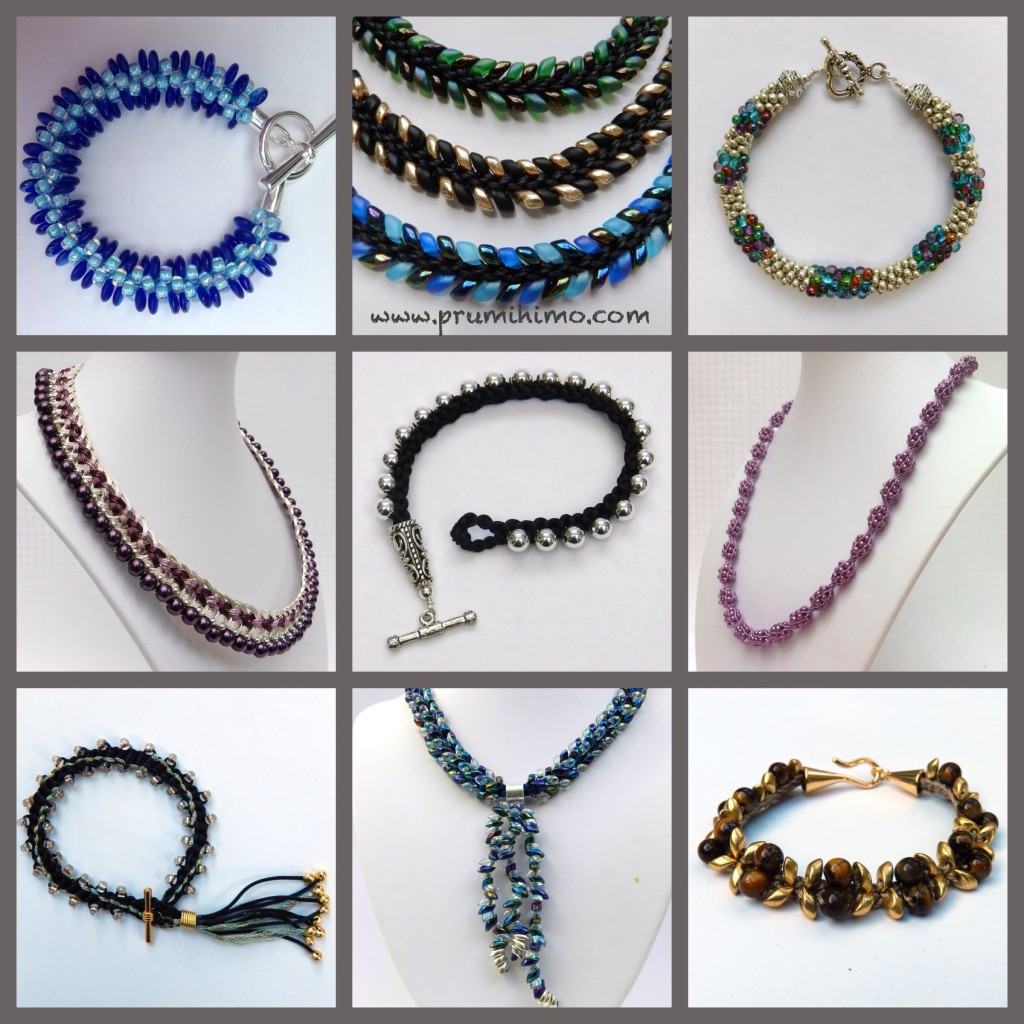 On 1st June I will be reviewing and standardising the prices of all of my current tutorials, which means that some of them will be going up in price. However, in spite of the price increase I believe that my tutorials represent tremendous value for money and even after the modest rise customers will get considerably more content and more original material than most other kumihimo tutorials. Of course, there are lots of other really excellent tutorials available at good prices, but there are also far too many disappointing tutorials, which at best are lacking in any real originality and at worst are complete rip-offs.
So how can you decide if a tutorial is going to be worth the money? The best way is to look carefully at other work and tutorials by this designer. Is it just variations of what you have seen elsewhere or are there signs of real originality? Are all the tutorials of a fairly basic level? This may suggest that the person does not really have very much experience of the subject. Even if you are not interested in purchasing anything too advanced the designer should be able to demonstrate that they have the knowledge and practical experience necessary to instruct others. What else does the designer do? Do they write for magazines, instruct at workshops, demonstrate on TV or at trade shows? These are all indications that their work is highly rated by others and that your money will be well spent.
So rest assured. If you buy a tutorial from me you are buying a very detailed set of instructions with step-by-step photographs, as well as photos of different variations for inspiration. I assume nothing and include braid instructions as well as one or more ending methods. My designs are highly original because I have spent several years adapting traditional braids and methods to suit contemporary designs. I have considerable experience of writing tutorials because my first magazine tutorial was published in 2010 and I have written regularly since then for two jewellery publications. This year I embarked on a series of sell-out workshops and I have been invited to demonstrate at a trade show. For over a year I have been employed as a Guest Designer on Jewellery Maker TV and I have recently launched a very successful DVD.
I nearly forgot to mention that I am very modest too ….