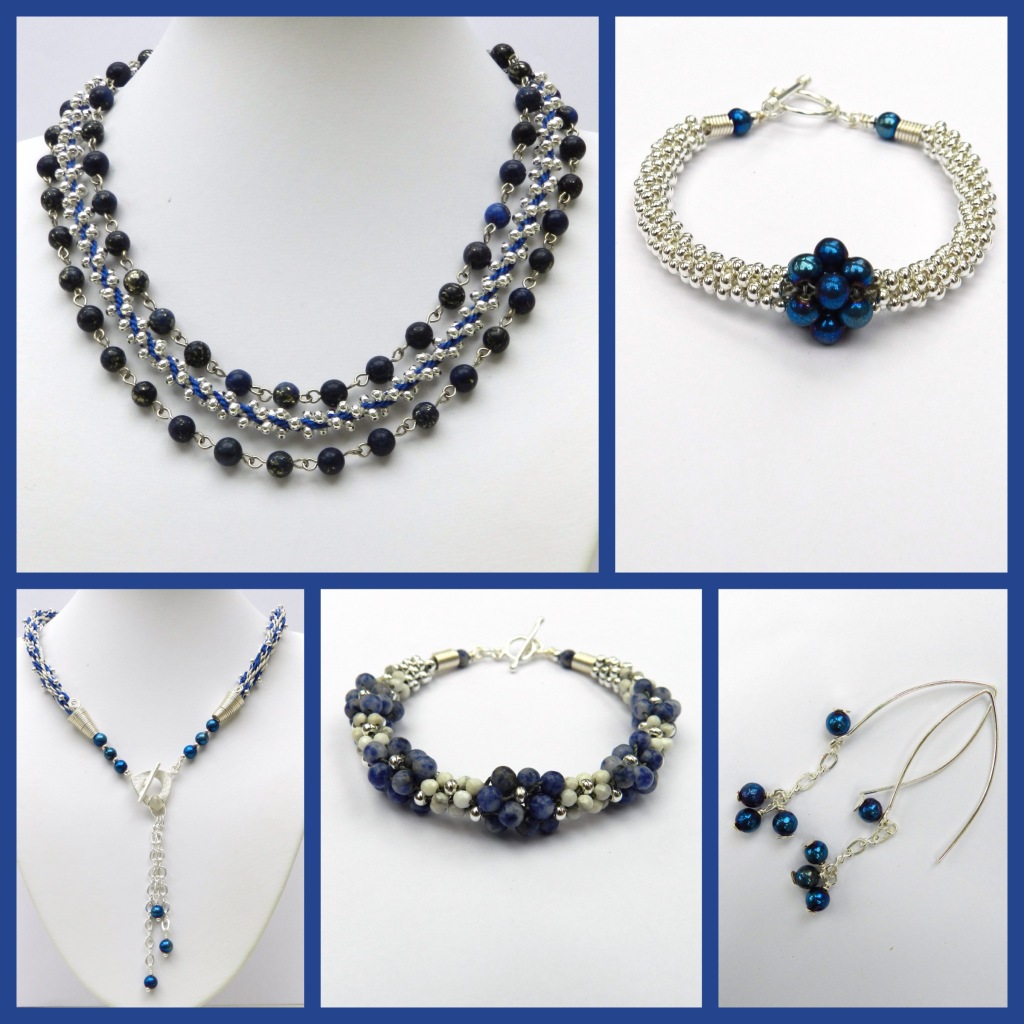 It has been a very busy time for me with two Jewellery Maker shows to prepare for, two magazine submissions and several workshops to plan and I have badly neglected my blog! Now I need to mend my ways and I have got lots of things to talk about.
My last show at Jewellery Maker was a sort of relaunch of the metal seed beads. This is very much familiar territory for me and I loved the three kits I was given to work with. This is the first one, which included sodalite, blue coated quartz and silver size 8 seed beads. Sodalite is a beautiful gemstone, which manages to look pretty and casual at the same time. The soft blue colour is perfect with jeans, but when the beads are clustered together they look just like blue wild flowers.
The morning show at Jewellery Maker, does not allow as much time for demonstrations as the afternoon show, so I was allotted 10 minutes per kit. In the event, I was allowed a bit more time, but it was still quite a rush to show everything I wanted to. I demonstrated the bracelet in the top right of the photo. I love the clean lines of the regular beading and the  contrast of the focal beaded bead. This design would work very well with all sorts of gemstones, as well as other types of 6mm round bead.
I have just written up the brief instructions for these designs and they can be found here. Sorry to all of those who bought the kits and have been waiting patiently for them. The rest will follow shortly.