Read all about it … Kumihimo on the front cover!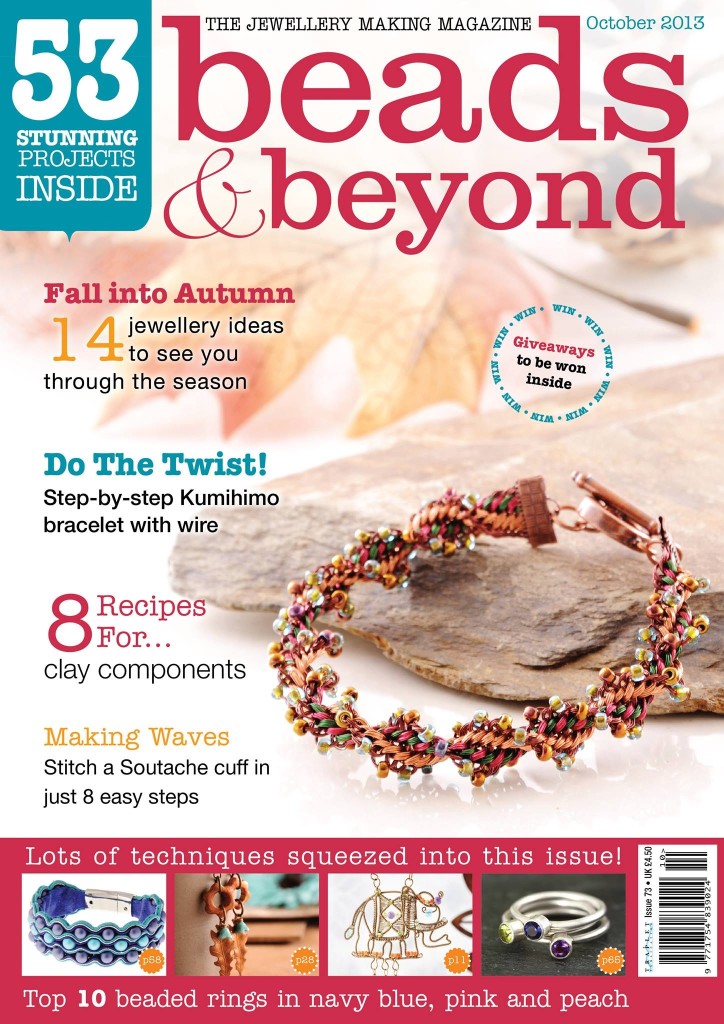 I was really delighted to learn that my latest Kumihimo design is featured on this month's Beads & Beyond magazine. It should be in the shops now, so look out for it and if you see it tucked behind other magazines, please do me a favour and bring it to the front! Kumihimo deserves to take centre stage.
The design uses bundles of very fine wire in autumnal colours, topped off with seed beads. It is not at all difficult and I like to think that it is pretty unusual. I was asked to submit a supplementary project. I designed some wire earrings, but there can't have been room for them, because they didn't make it into the magazine. I am actually quite pleased about that because it gives me the opportunity to develop the idea into a tutorial for my shop. Watch this space!