New Tutorial and Lockdown Offer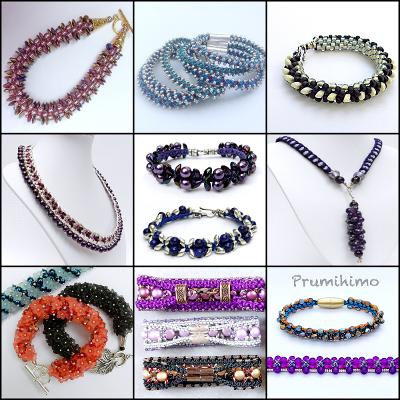 I have two things to talk about in my blog today and they have both come about for the same reason. I have noticed an increase of sales of my downloadable tutorials since the lockdown began and I gather from other designers that they are experiencing the same upturn in sales of tutorials and that the trend is growing. It is a really good sign because it means that people are trying to use their time in lockdown to learn new skills. It is quite common that in a stressful situation people initially find themselves lacking motivation and spending too much time watching worrying media reports and reading toxic social media posts. This phase can cause great anxiety, but if people can turn away from this overdose of news it will give way to a more theraputic phase of motivation and creativity. So if you are starting to feel yourself moving into this new, more positive phase then this special lockdown offer could be the motivation you need!
In response to this trend I have decided to offer a special lockdown deal on my tutorials. For every 4 tutorials purchased from my website I will send TWO FREE TUTORIALS! The tutorials do not need to have been bought at the same time, but they do need to have been bought during the months of April and May. If necessary, I will extend into June, but that decision will be made at a later stage.
Important – When you have purchased 4 tutorials from the website I will contact you by email or messenger and discuss which free tutorials you would like. They will be emailed to you at no extra charge. If you order them from the website you will be charged, so the free tutorials must be sent by me by email. If you do not hear from me after purchasing 4 tutorials please first check your spam folder and then email or message me.
I have been writing tutorials for this website since 2013 and there are now 42 tutorials listed in my shop over 6 pages. You will find a wide range of tutorials for the round disk and the Prumihimo disk, as well as just one for the square plate! My aim has always been to offer something different to what is available elsewhere, so my designs tend to be highly original, making them a great opportunity to extend your skills. Some of my tutorials for the round disk are for the regular round braid (kongo gumi), while others are for different braid structures including one that is unique to me, a 9 cord beaded ladder braid in Sitting Pretty. If you have basic jewellery making pliers and are happy to work with wire you could try Precious Posy, which is one of my all-time most popular tutorials. So I suggest having a browse through the tutorials in my shop and seeing if there is something you would like to try. When you have purchased 4 tutorials, either singly or in one go, you should hear from me. For the duration of the lockdown you will not be able to purchase books, disks or kits from this site, but all the downloadable items are available. Click here to find the shop.
The second item I want to discuss is a brand new tutorial, Graduated Pendant Perhaps this is not the most inspired name for a tutorial, but it does say it like it is! This design was first offered as a workshop in 2018. When I show my workshop designs on social media I always get lots of requests for a tutorial or kit for those who are far away or otherwise unable to attend the workshop. Like most designers I do not offer tutorials for workshop designs until I 'retire' the design from my workshop program. Now that the lockdown has put my future workshops as risk I have decided to reduce the number of workshops I offer and write up tutorials for the designs.
Graduated Pendant is a really great way to make a feature of a special pendant. The tutorial explains how to secure the pendant in the design, so that it sits correctly and is framed by the graduated braids. It also explains a really pretty and unusual method of finishing off the braids, which is a great transferable skill that can be applied to many other kumihimo designs.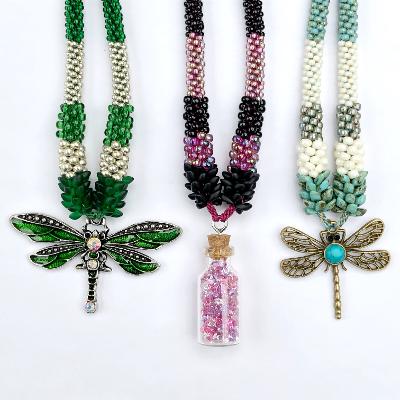 Click for shop