Are you looking for kumihimo support and encouragement?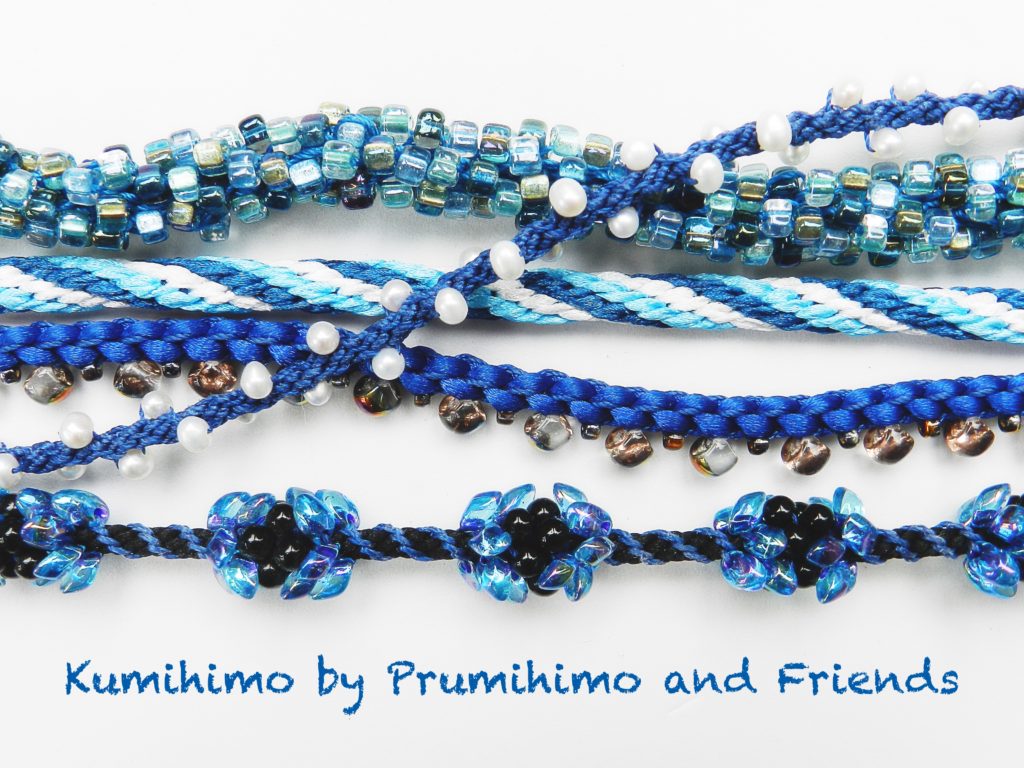 As many people now know by now, I am no longer one of the admins of the Kumihimo group on facebook. I have really enjoyed the last 3 years in the role, have seen an amazing range of talent and made some good friends, but all good things must come to an end! I have decided to put my experience of managing a group to good use, by setting up my own group,
Kumihimo by Prumihimo and Friends
My aim is to build a small group where I can encourage members to be active to provide mutual support and encouragement. It always amazed me that in the large kumihimo group we would regularly admit 50-70 new members per week, but the vast majority of these newcomers would visit once or twice and never be seen again! The other issue with larger groups is that many members are just 'lurkers'. I understand that some people do not want to post their work, but I think it is a shame when people are keen to look at the work of others, without even making a kind comment or even giving it a like. To my mind that is what Pinterest is for, but a group should be more about sharing and engaging with each other. It is much more fun to be an active part of a group, rather than just sitting on the sidelines. I hope to encourage braiders of all different levels, from those who are keen to make their first braid to very experienced braiders who teach and write tutorials. We can all learn from each other and I really mean that. It is easy to get very stuck in your ways and sometimes a newbie can help you to see things with fresh eyes. I will be encouraging an atmosphere of give and take, so I will be allowing other designers to advertise their products and services, on the understanding that they will get involved with all the fun of the group. I believe that approach will work well for everyone because I know from my time as admin that members do like to click on direct links for products which interest them, but that they do not like to feel that they are being spammed!
The group was only established a few days ago, but already we have had some wonderful introductory posts and some very useful discussions. I have high hopes that this group will offer something a little bit different and enable members to take their braiding to new levels! If this sounds like the sort of thing you would like to get involved in please just click on the link and ask to join. You will be asked 3 questions, which are designed to screen out spammers, so don't be put off by that! I look forward to welcoming you.