I am now able to show the two designs I will be teaching on this fabulous special interest holiday to the Mediterranean Coast, taking in the South of France and Monaco. During the tour I have been allocated one half day and one full day formal workshop workshop, in addition to regular Kumi Klinics. My fellow tutor, Jamie North has also been allocated one half day and one full day workshop. For each of these I have designed a very special piece of jewellery. I have carefully considered the progression of skills which I am aiming to build in the students, taking into account what Jamie North will be teaching and I believe that by the end of the tour participants will have reached levels of creativity they may not have thought possible! Jamie and I will assist in each other's workshops to ensure that everyone can work at their own speed and has the attention they require.

For the half day workshop I will teach this striking necklace. The skills I will be teaching are braiding on the Prumihimo disk, adding beads, embellishment, stabilising larger beads and finishing off. I have cut the amount of bead threading to the absolute minimum, so that time in the workshop is well-spent, but the great advantage of this tour is that we will also be offering Kumi Klinics, where we can make sure that even the slowest braider gets the chance to be assited in finishing off their work. I am still considering the colour options I will be able to offer, but I am finding it hard to decide because I love all of these combinations!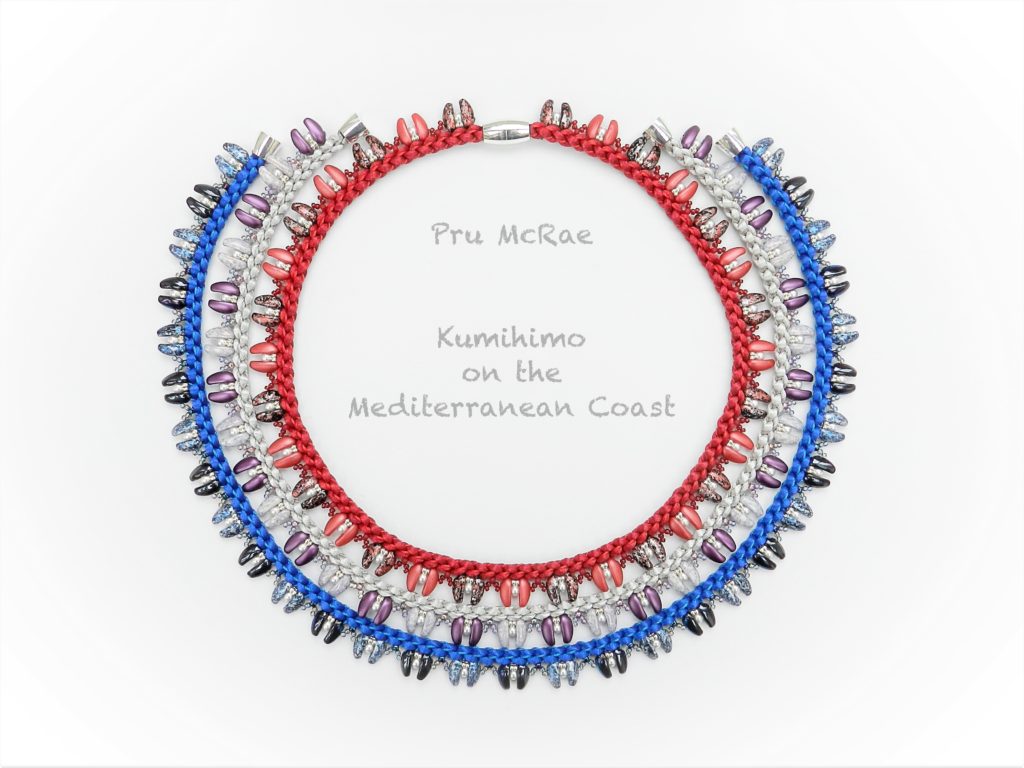 For the full day workshop I will develop the skills learnt in the first class and we will make this surprisingly delicate cuff, using the Prumihimo disk. Kumihimo is often seen as chunky and casual, so I hope that this design will challenge perceptions of kumihimo with its delicacy and sparkle.  The skills I will teach will be more advanced braiding with beads, joining braids, adjusting tension and multiple braid clasps. I have introduced Swarovski crystals into this design to add some glitz and glamour, without compromising my trademark understated style. If you think that the complexity of this bracelet is beyond you, please think again because we will work through the design stage by stage and before you know it you will be wearing it!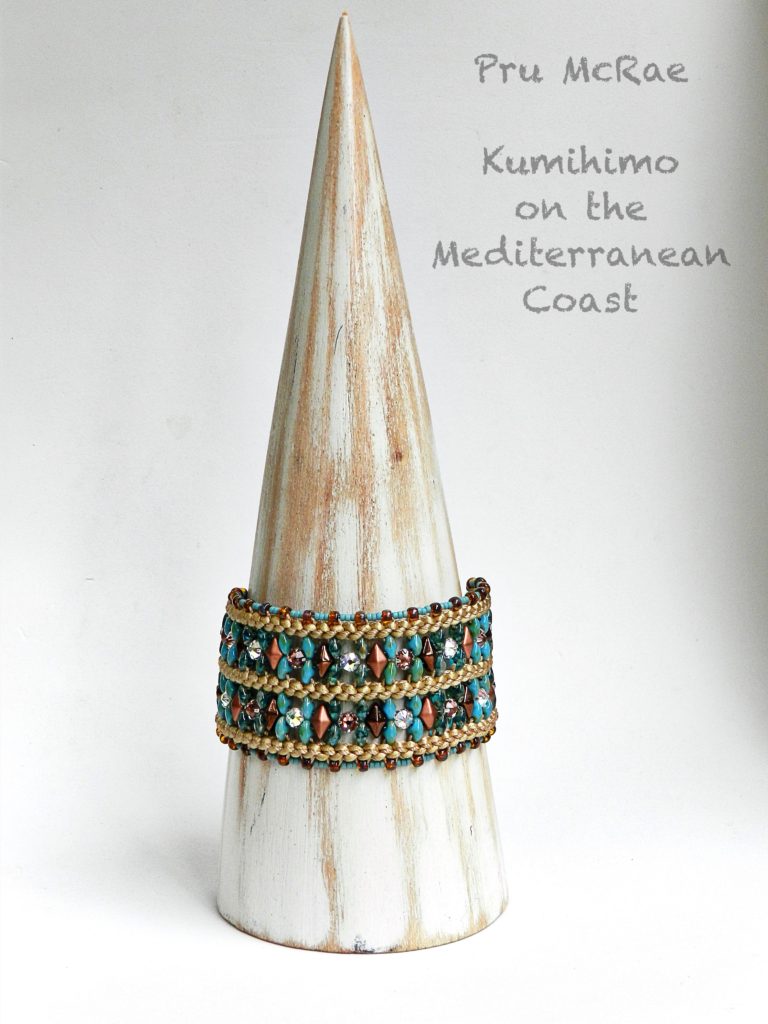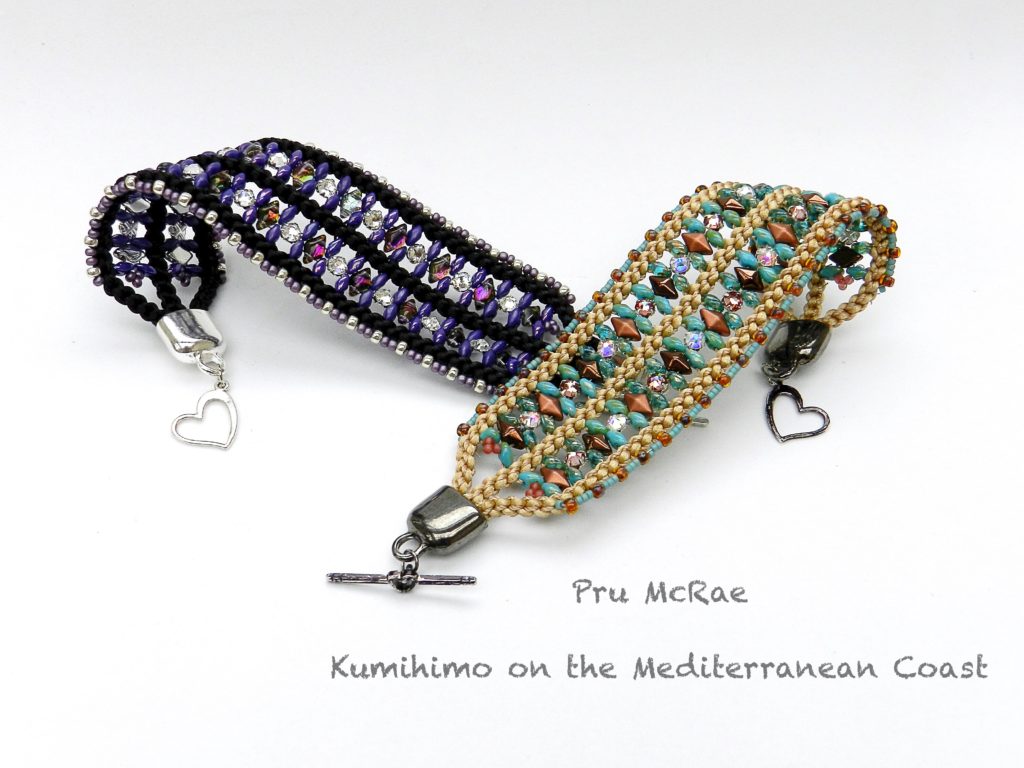 If you are considering coming on this tour, please remember that non-braiders are welcome, so if your husband, partner or friend comes along there will be a great programme of activities for them while you are in workshops. The companions have a dedicated Tour Manager who will take good care of them during class days. A survey will be sent before the tour to find out their interests and the activities will be taillored to suit the interests of the group.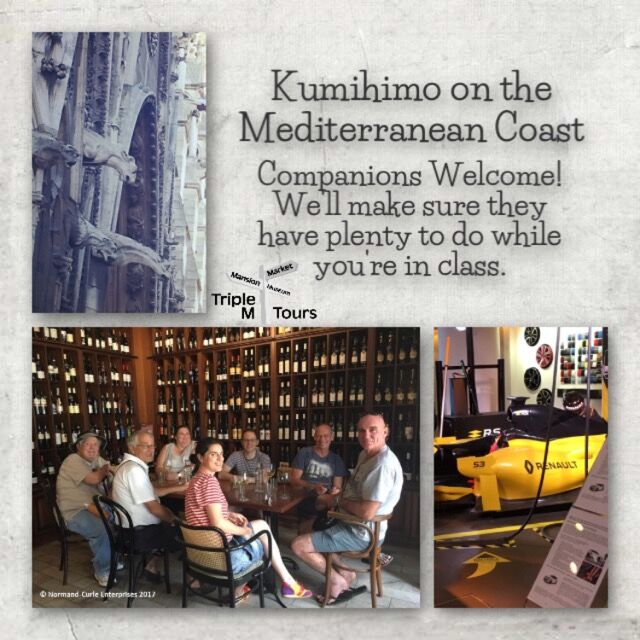 This tour is full of activities in addition to the classes, but if you would prefer to relax by the pool and work on your Kumihimo, that's absolutely fine! The pace of the tour has been designed for you to enjoy the sights, but allows plenty of free time to relax or to explore on your own.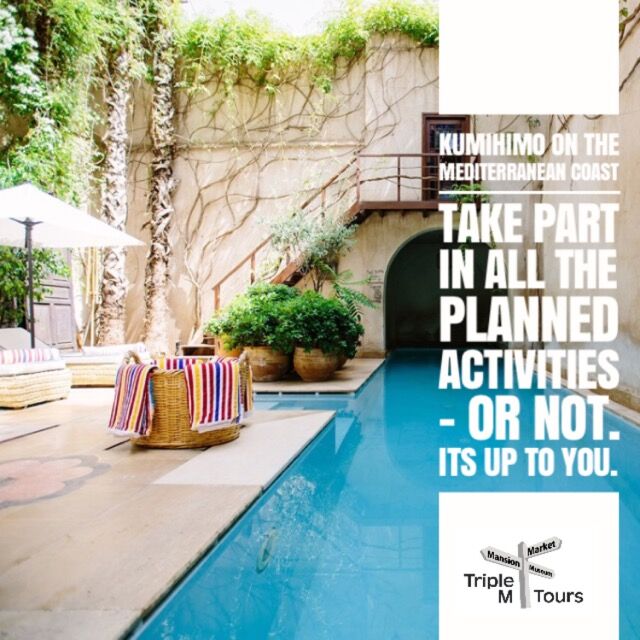 This is such a special and luxurious tour, planned with great attention to detail. I strongly recommend visiting the website and having a good look through all the information. Don't forget to check out the 4 star hotels we will be staying in and the very varied proposed trips. For all the details, or to download a brochure, please click here.  If you have any questions please feel free to ask me, using the contact details on this website.