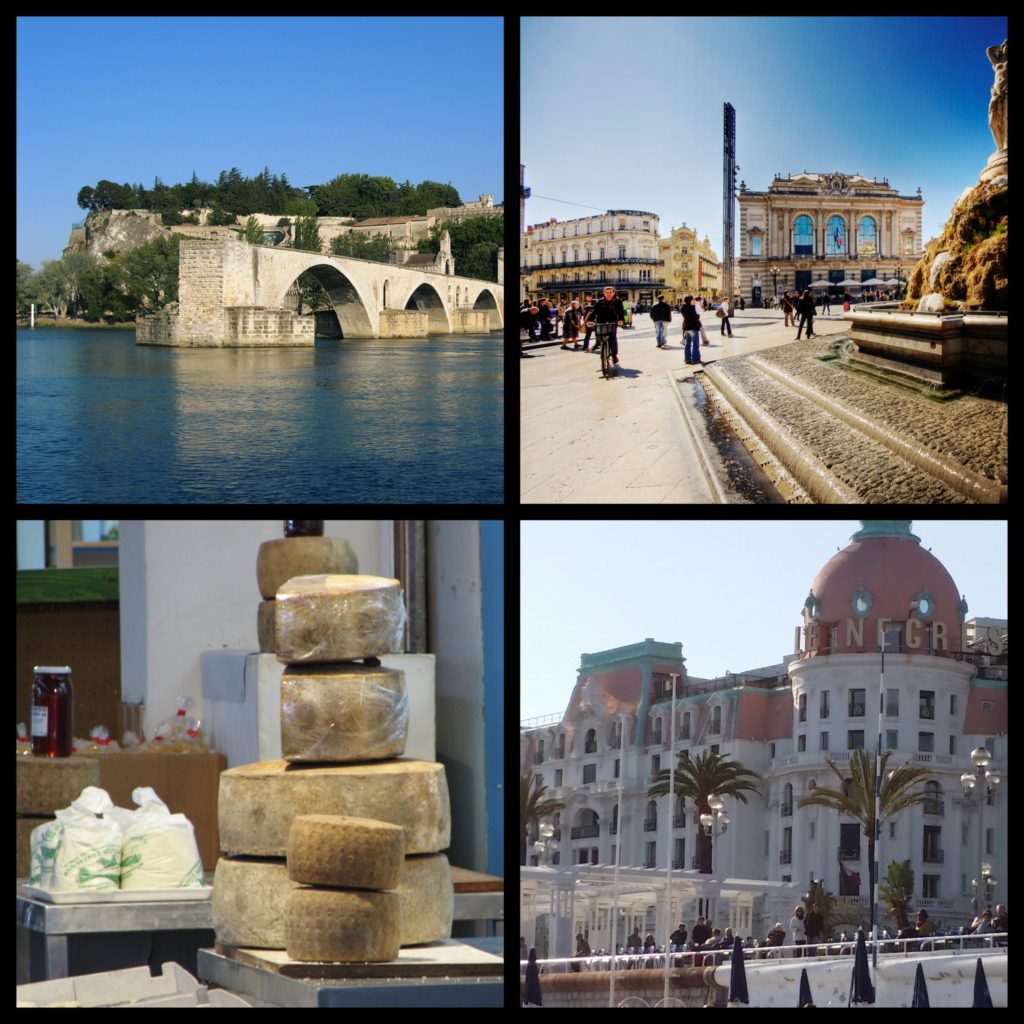 I am so excited to be able to tell everyone about a wonderful kumihimo tour to the South of France next year.
The Kumihimo on the Mediterranean Coast tour is organised by Triple M Tours, who are experts in special interest tours to Europe. These types of tour are a wonderful way to combine sight seeing trips to very special places with the chance to further your skills in your favourite pastime with expert tutors. You also find yourself among like-minded people with shared interests so you are bound to make new friends.
It is hard to know where to start to describe this great adventure!
This is a luxury tour and the accommodation will be in 4 star hotels. The 11 day tour starts on February 24th 2018 in Nice in the South of France. The great thing about this area is the variety and guests will be able to experience the glamour of Cannes or Monte Carlo and the wild beauty of the Camargue, as well as the ancient Roman remains in Nimes and Arles (and so much more!). The tour provides a great balance between organised trips, so that you get to see as much as possible, and free time in various places to be able to explore and experience the atmosphere. France is rightly famous for its food and drink and there will be opportunities both to learn and to indulge. The tour finishes in Paris for sightseeing and a farewell dinner. You need to read the itinerary to realise just how much is packed into this comprehensive trip.
Now for the kumihimo. The really exciting part is that there will be not one, but two tutors on the tour. My super-talented friend, Jamie North, will be working with me to make this extra special. There will be 2 full day workshops and 2 half day workshops. Two workshops will feature Jamie's designs and she will lead the workshop, but I will be there to add extra support. For the other two workshops I will take the lead and the designs will be mine, but Jamie will be supporting me. This will mean that everyone will be able to have the attention they need during the class, allowing everyone to work comfortably at their own speed and make the most of the formal workshops. It also means that participants will benefit from two very different styles. Jamie is exceptionally talented with colour, shape and texture and she can bring any design to life with her use of materials. I am more interested in structure and technique. Together we offer a really comprehensive understanding of kumihimo. Jamie and I are working closely to put together a very varied, but cohesive programme of workshops for this trip. That is not all! We will also hold informal 'Kumi-Klinics' where we will be able to offer even more instruction or help with specific issues. The aim is to be very flexible in these sessions, so that we can respond to the needs of the students, perhaps while sipping on a chilled glass of wine or a citron presse!
Finally, Jamie and I will be there to join in all the fun, so I hope you will be able to come along to share with us the sights, sounds, smells and tastes of a very special part of the world, while taking your kumihimo to the next level!
To find out more about this unique trip click here