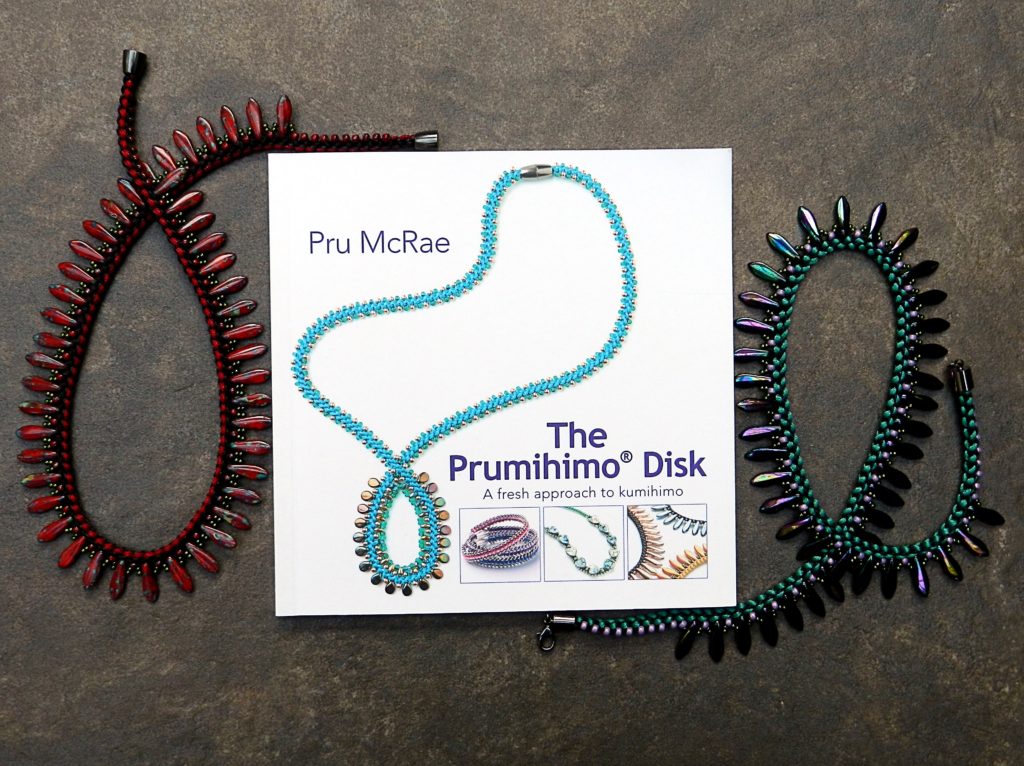 The date is 3rd October, 2016 and it is a very big day for me because it is the publication date of my book,
The Prumihimo Disk – A fresh approach to kumihimo
I would like to say a massive thank you to all those who have placed pre-orders either on this site or with on-line book sellers, such as amazon. I am absolutely bowled over by the response, which has been far better than I could have hoped. I am very grateful and I hope you will all enjoy the book and that it will take you to a new level of creativity with braided jewellery.
I designed the book to be concise and handily sized. We all use the internet extensively for instruction and inspiration and I think many of us find that our homes are over-filled with possessions. For those reasons, I wanted my book to be a little gem filled with information, which would make a big impact, but take up little space. I hope that people will use the book to learn how to get the best out of the Prumihimo disk and then have the confidence to try their own designs. I have aimed to cover the main methods of bead positioning, as well as some key embellishment techniques. Simple substitutions of materials will produce great results, so I am looking forward to seeing some really creative designs.
The pre-order offer has been very popular so I have decided to extend it for the launch period and perhaps longer. It consists of the book, a disk and an additional tutorial and is available for £15 plus shipping. Please click here if you are interested.
If you have bought the book elsewhere and would like to purchase a disk or two, please visit the shop, by clicking here, where you will find the disk and tutorial package or the 2-disk package for £10 plus shipping.