Kumihimo Endings – The finishing touch for every braid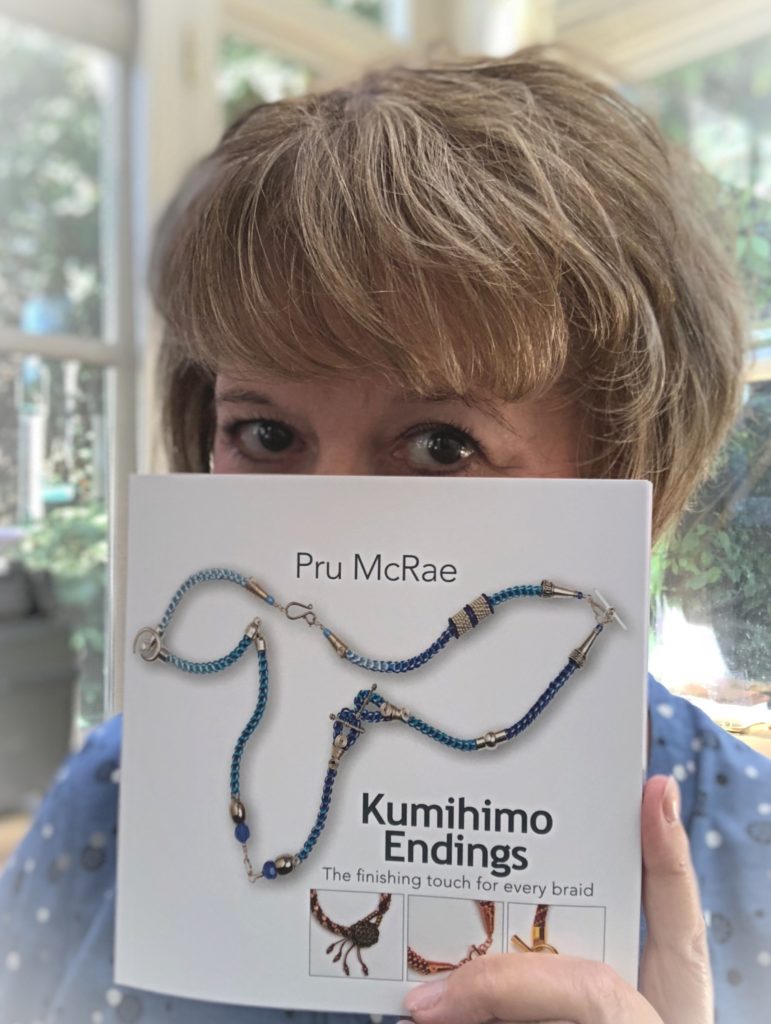 It is with great excitement that I am able to announce that my second book has been printed, delivered and is now available to buy from my website!
Over the last few weeks I have been dropping lots of hints about my book and I think many people expect it to be about my Prumihimo disk. I do indeed have plenty of material for a second Prumihimo disk book and I hope I will be able to produce it in the future, but this book is the one I have been wanting to write for many years in response to what I see as a real gap in the market and something that people have been wanting and needing.
Kumihimo Endings – The finishing touch to every braid is a book which is intended to demystify the ending process and give braiders confidence and creative ideas to tackle their least favourite part of braiding … the ending! Too many braiders have drawers full of unfinished braids and this book is intended to address this problem. With 6 chapters of ending methods and a comprehensive section outlining the key techniques required to finish off braids effectively and securely I am confident that this little book will give solutions and confidence to every braider, regardless of their level of experience. I have put together the methods I turn to time and time again and added in all the secrets of sucess I have learned over nearly a decade of braiding.
The book is the perfect partner to my first book, in shape, size and format, making it a compact and consise companion, easy to fit in your workbag and crammed full of information. With this book you will have the solution to every ending problem and will be able to take on any braid with confidence, knowing that you will be able to finish it off in a secure and attractive manner.
It is now available in the shop on this website for only £11.99. In addition I am throwing in a PDF tutorial as a way of offsetting the shipping charges to international destinations. All the packaging and organisation of the shipping is done by me to ensure that the lowest possible shipping costs are charged.
My next blog will tell you more about how the book came about and the process involved in getting a book from the concept to a hard copy. In the meantime please follow this link to find this fabulous new book.
Kumihimo Endings – The finishing touch for every braid
This is the blurp on the back cover.