Product Description
Buying both books together offers a saving of £2, (plus a reduction in the combined shipping price)
Kumihimo Endings – The finishing touch for every braid is a comprehensive guide to the most difficult part of making kumihimo jewellery – the ending. When you buy this you will also receive a PDF tutorial, Beaded Cluster Double Bracelet.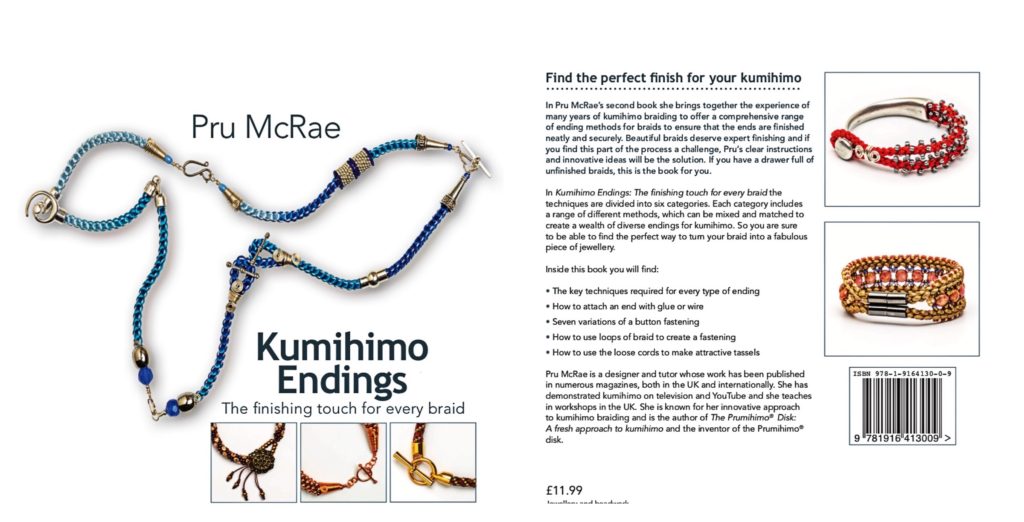 The Prumihimo Disk – A fresh approach to kumihimo is a guide to making the most of the innovative Prumihimo disk. The disk will also be included in the package, as well as the Happy Hearts tutorial.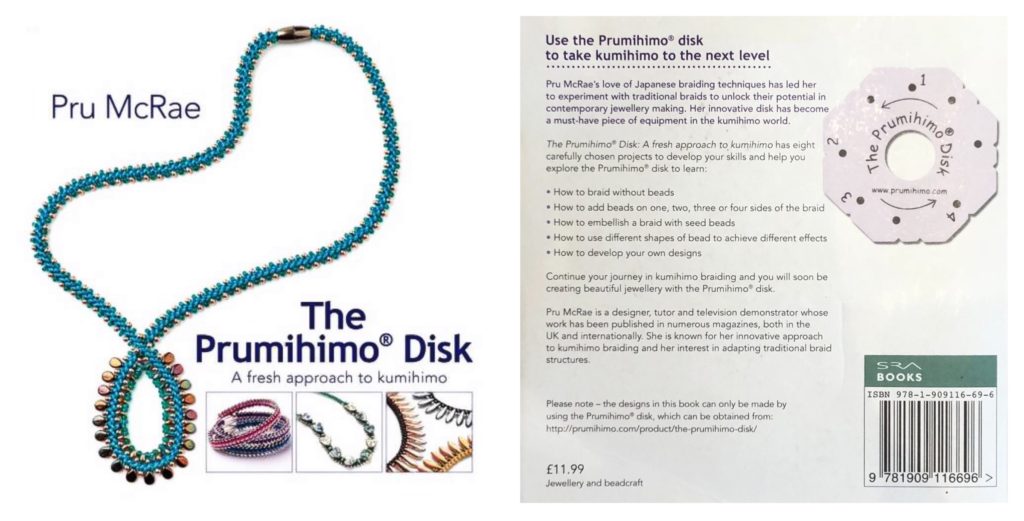 If you would like your copy to be signed by the author please request this in the comments.
The tutorials are offered as a way of offsetting the shipping charges. They will be sent by email. (If you do not receive these tutorials within 4 days of placing your pre-order please email me on pru@prumihimo.com)
Important shipping information for US and Canada only – Tracked shipping will be added onto your purchase. International mail is currently subject to longer delays than usual, especially to parts of the US. I would usually expect a package to arrive within 2 weeks, but at the moment some are taking considerably longer. As a way of offsetting the additional cost for the tracking  I am offering a free tutorial of your choice. To receive this tutorial please make sure that you tell me in the comments box which one you would like and I will email it to you. Do not order the tutorial from the website or you will be charged for it.