Product Description
Buying both books together offers a saving of £2, (plus a reduction in the combined shipping price)
Kumihimo Endings – The finishing touch for every braid is a comprehensive guide to the most difficult part of making kumihimo jewellery – the ending. When you buy this you will also receive a PDF tutorial, Beaded Cluster Double Bracelet.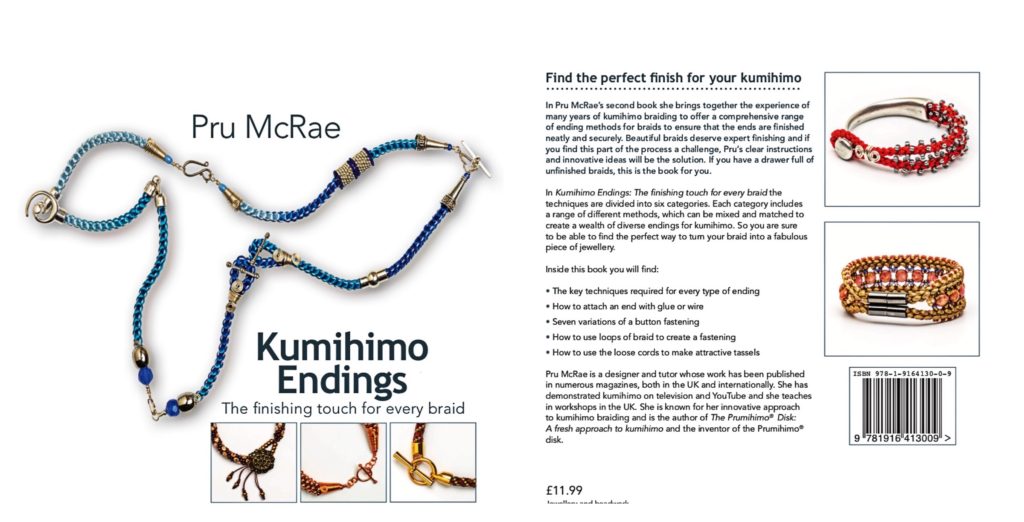 The Prumihimo Disk – A fresh approach to kumihimo is a guide to making the most of the innovative Prumihimo disk. The disk will also be included in the package, as well as the Happy Hearts tutorial.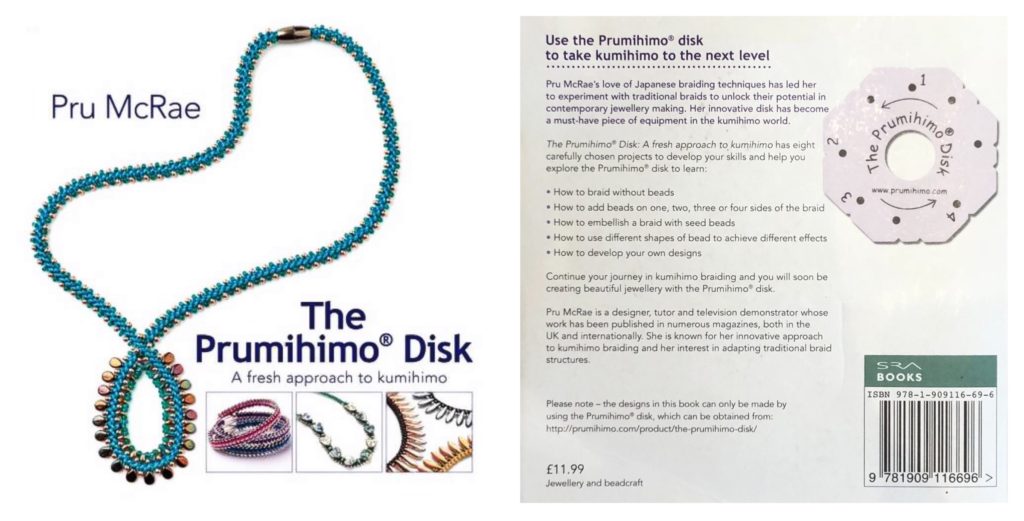 If you would like your copy to be signed by the author please request this in the comments.
The tutorials are offered as a way of offsetting the shipping charges. They will be sent by email. (If you do not receive these tutorials within 4 days of placing your pre-order please email me on pru@prumihimo.com)
Please note that for international shipping regular airmail will be used and although most packages will take approximately 2-3 weeks to arrive they can take longer, so you may need to be patient. If you wish to pay extra for tracked mail please contact me.