Product Description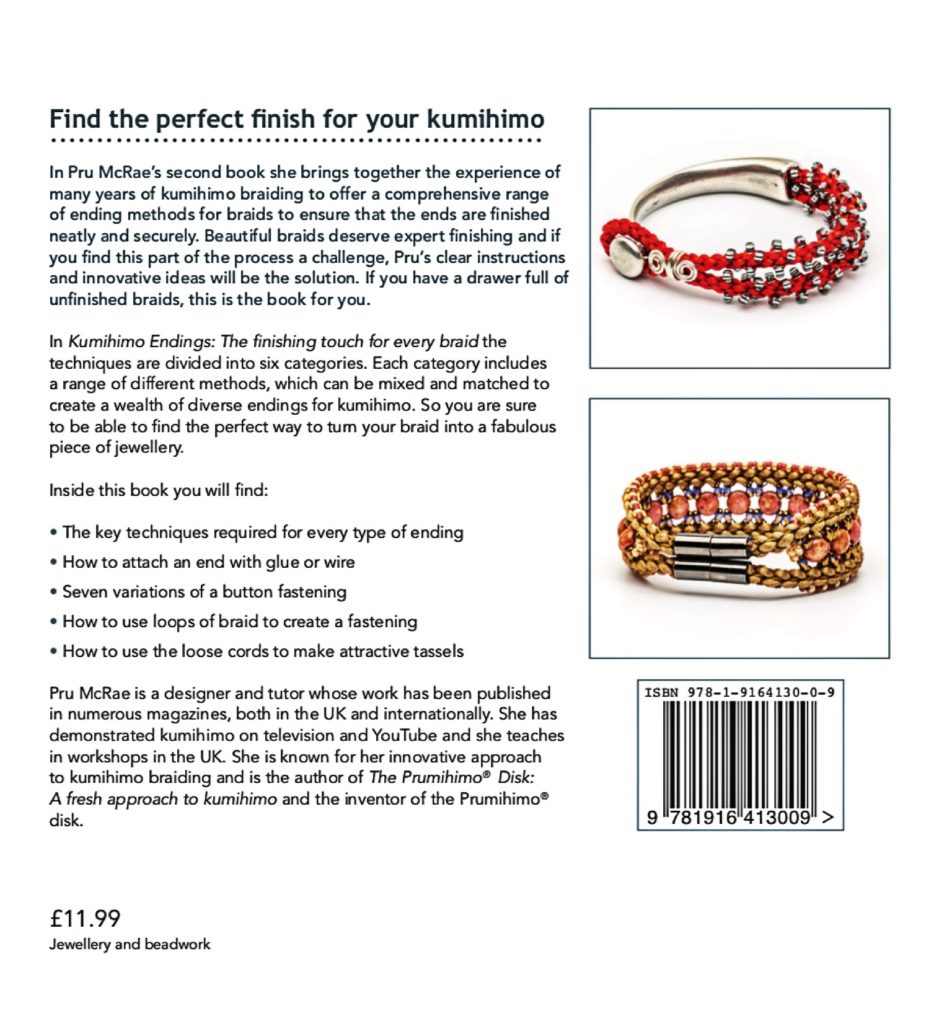 Pru McRae has written this book in response to frequent and numerous requests for help with endings. For most people finishing off is their least favourite part of making braided jewellery, but often this is because people either do not know the most effective methods, or they have become stuck in a rut of the same old methods. Pru has put together all her favourite methods and added in her personal tips for success, so that the perfect ending can be found for every braid. This takes kumihimo jewellery making to the next level.
As a way of offsetting the shipping charges, when you buy this book you will also be sent by email a lovely tutorial for the Beaded Cluster Double Bracelet, which is the very first image you will encounter on opening the book. (If you do not receive this tutorial within 4 days of placing your pre-order please email me on pru@prumihimo.com)
This book has been published by Prumihimo Publishing and is not currently available from any other source. Each copy will be signed by the author, Pru McRae. If you do not wish your copy to be signed please state this in the comments section.
Please note that for international shipping regular airmail will be used and although most packages will take approximately 2-3 weeks to arrive they can take longer, so you may need to be patient. If you wish to pay extra for tracked mail please make this clear in the comments section.
78 pages 160mm x 160mm