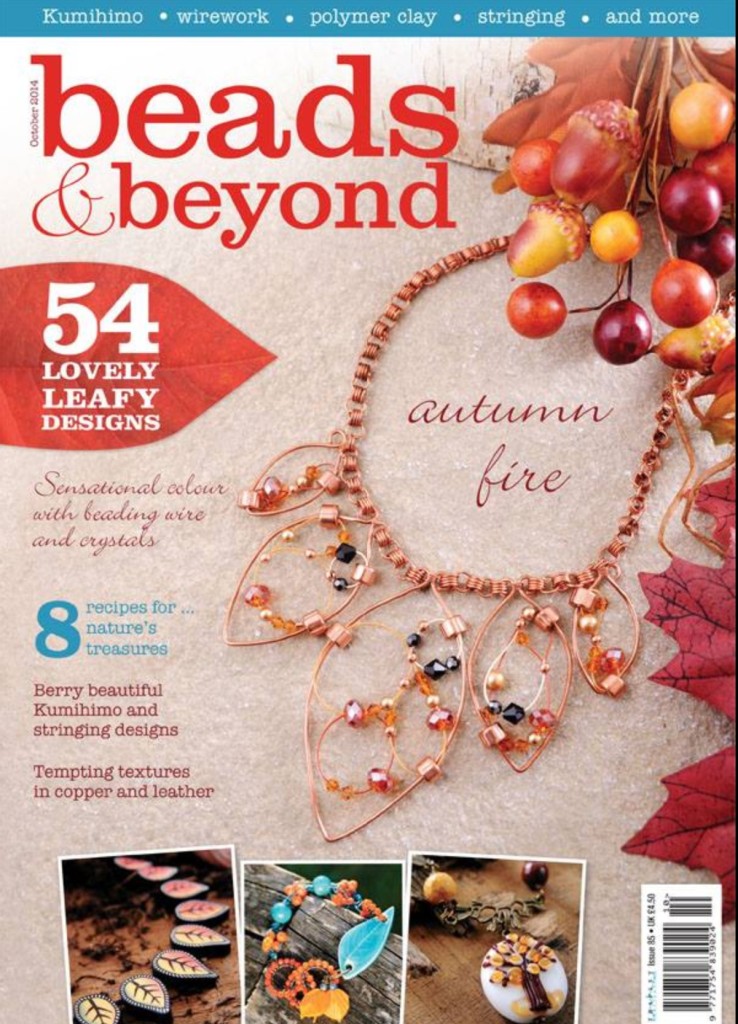 The latest issue of Beads & Beyond magazine is now out in the shops and one of my tutorials has found its way between the covers! I thought it might be interesting to talk through the process of getting a design into print.
I have been contributing to the magazine since 2010, so I have a good track record, but a change of editor earlier this year meant that I needed to fit in with a new style of operation. I first contacted the editor with an idea way back in April. I made up a necklace  in striking colours and sent it with a covering letter explaining how it could be made with different beads to suit any theme. This is the photo I sent. In these colours the look is sort of  'summer holiday bling', but in black and gold or sparkly reds it could look very Christmassy, or in muted, earthy tones it could have a very natural feel.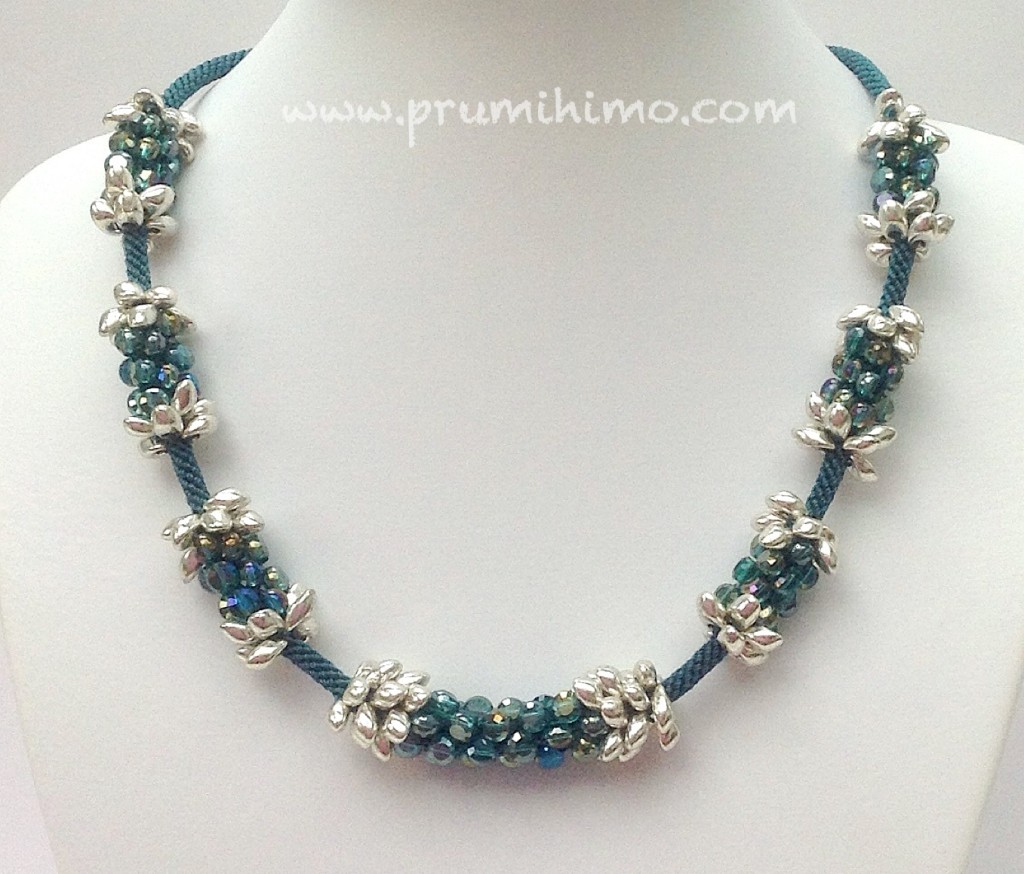 The editor liked it and asked me if I could make it up in colours suitable for autumn. She felt it could be right for the October issue because the theme was going to be leaves and the Long Magatama beads could resemble leaves. So I got to work and played around with the design in different colours until I found the look I was aiming for. An additional design is also required for the tutorial, so that readers can use the skills learnt in the main tutorial to make another piece of jewellery. My original idea was for a bracelet, but the  editor suggested earrings and I loved the way they turned out.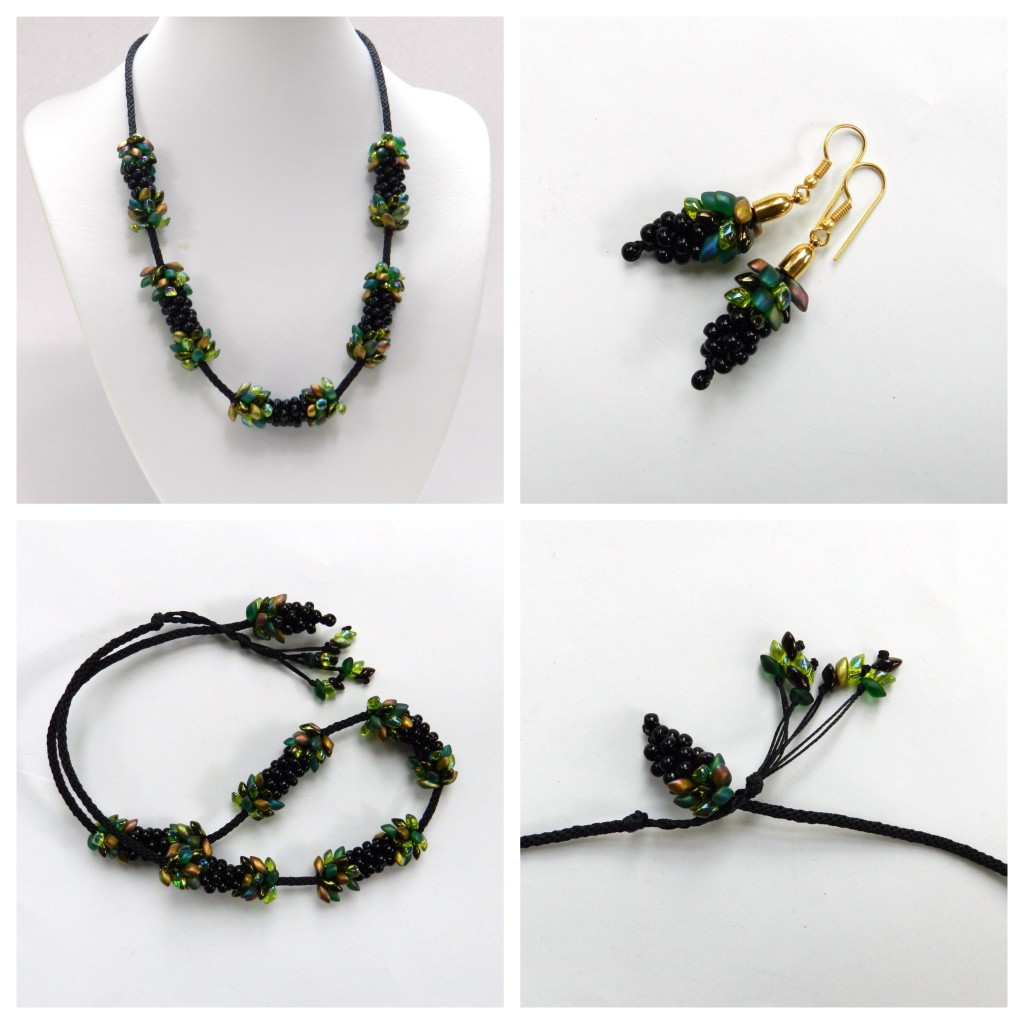 Every magazine has a different way of working. Having discussed the reworking of the design the editor was happy for me to proceed without further reviews and gave me a deadline in early July. That left me to finalise my design, write up the instructions, produce photographs for the steps and make sure that I got the jewellery into the post well before the deadline. Then there was a long wait until the magazine came out. It is hard to describe the excitement of seeing my own work printed in a magazine. It is as exciting for me now as it was for the very first tutorial!
So what happens next?  I am starting the process all over again for the February issue!
If you are interested in seeing the magazine it is available in the shops now. Smiths and Hobbycraft, among others, stock it. Otherwise it is available as a printed magazine here, or as a download here.