Happy Hearts for the holidays!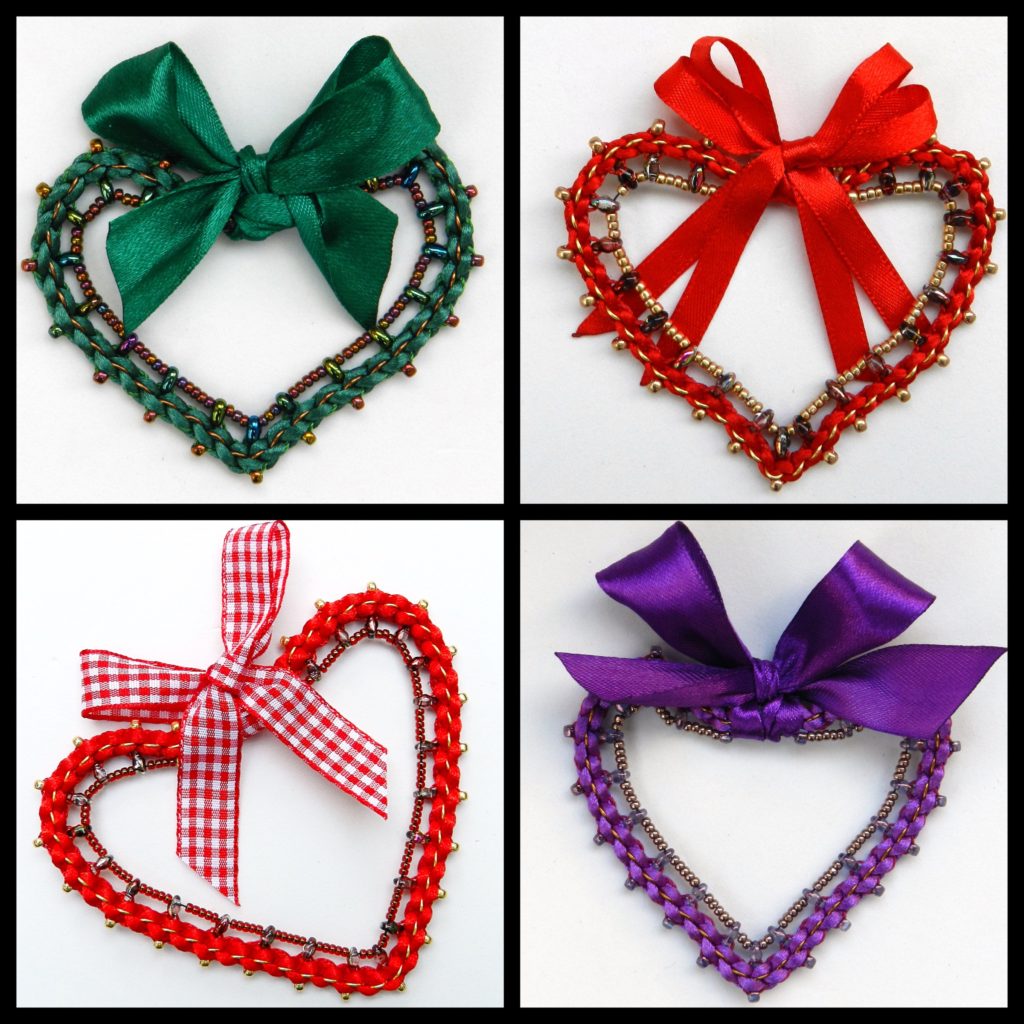 Although Christmas is fast approaching it is not too late to make up a set of these adorable happy heart decorations for the Christmas tree. They are very quick to make up and you can use up odds and ends from your stash to customise the design. This ornament is made on the Prumihimo disk using both cord and wire to give the structure to the heart. Some of the beads are braided into the design and some are used after braiding to add embellishment. It may be necessary to practise braiding with wire, so I recommend taking the time to practise the technique thoroughly before embarking on your first heart. The more you work with wire the easier it becomes to achieve an even, regular effect and it is a really useful technique to master and add to your skills.
The happy hearts look fabulous on a Christmas tree, but they don't stop there. They can be attached to a wreath for the door, suspended on ribbon in windows or used as present toppers for very special recipients. Once the festive season is over there is no need to put the tutorial away because they are perfect for Valentine's Day or would look wonderful in white as wedding decorations or favours. You can even play with other shapes for different occasions or you could experiment with other types of 2-hole bead. The only limit is your imagination!
Merry Christmas/Seasons Greetings/Happy Holidays to one and all!