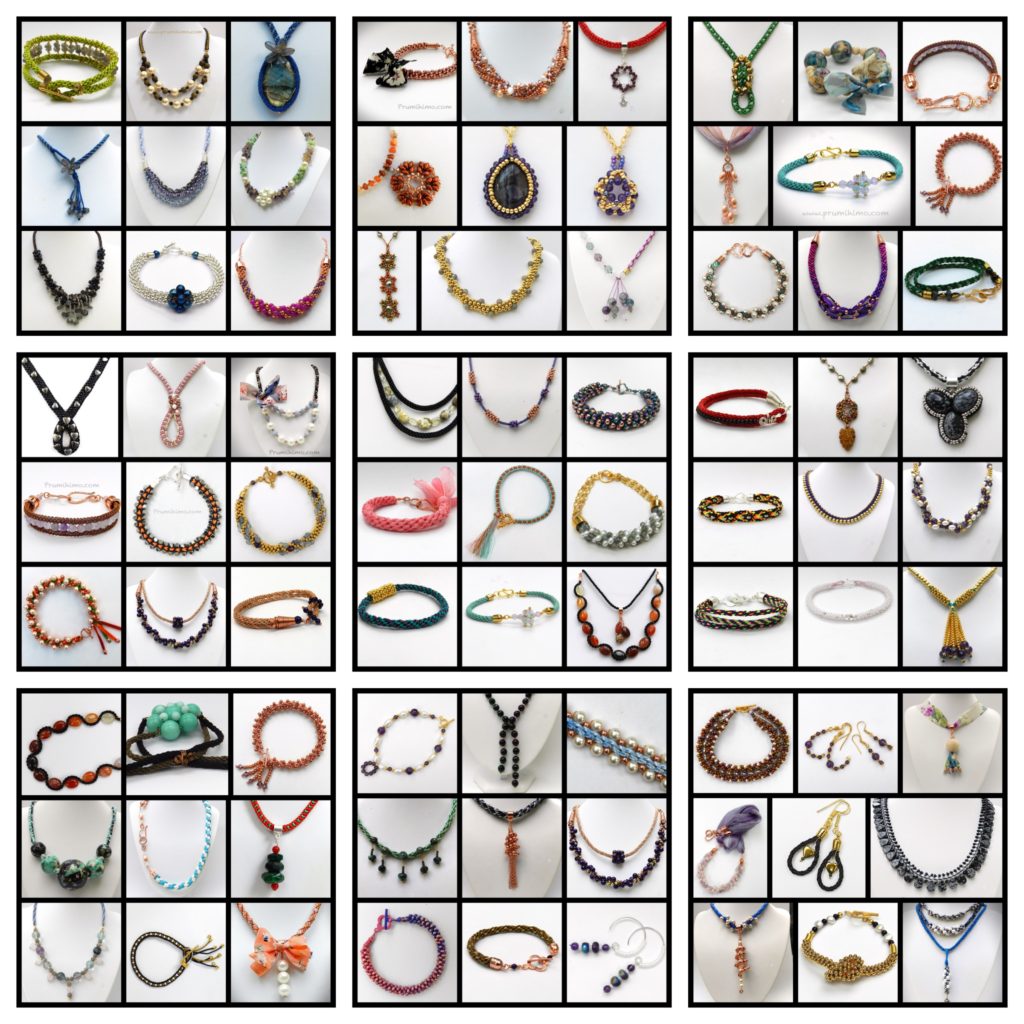 After two and a half years as a Guest Designer with Jewellery Maker TV I have decided to stand down to allow myself more time to persue other activities. I have very much enjoyed my time with JM, so it was with some reluctance that I came to this decision, but at the same time I am very excited about having more time to develop new ideas. I will always be grateful to JM for 4 main reasons.
Reason 1. On a personal level I have gained so much. I surprised even myself by having the courage to appear on live TV. On the first few shows my hands can be seen shaking as I demonstrate, but the presenters were always so supportive and encouraging, that I quickly felt more relaxed and confident. The show itself can be really exhausting because the Guest Designer has to concentrate throughout and be ready to answer all sorts of questions posed by the presenter and to be ready with a design idea for every strand of gemstones. We do not see what is going to be sold on the show, so there is no chance to prepare in advance. There is no chance of a snooze in between demos!
Reason 2. The designers have to be able to work with what they are given. We can request or suggest items, but in the end it depends on what stock is available. Sometimes I have been very surprised by what was sent to me, but I have thoroughly enjoyed the challenge of having to come up with 6-10 new designs for each kit and I often found that the more unusual kits turned out to be the most successful. I have had to come up with new techniques and alternative uses for some of the materials. I have definitely become a better designer by being pushed out of my comfort zone in this way.
Reason 3. The exposure for a designer who appears on television is very valuable. It has meant that my other kumihimo activities, such as my tutorials, my Prumihimo disk and my book, can reach a wider audience. It has also caused some amusement and even a bit of a thrill when I have been recognised. Ok it does not happen on the streets of London, but at the Big Bead Show it is so lovely when people come up to say Hi because they have seen me on JM and I have even been asked for photos and my autograph!
Reason 4. My colleagues at JM have been amazing and I have particularly enjoyed working with such a wide range of people of different ages. It is all too easy in life to get stuck in a rut, so working with younger people is very stimulating. The friendships I have made with my fellow Guest Designers are very valuable to me, and I know they will last,  even though we barely have a few moments together between shows. Behind the scenes the Guest Designers support and encourage each other and a genuine team spirit is fostered. I know our paths will cross again. I have also made great friendships with many of the loyal JM customers and I am very grateful for their enthusiasm and support.
Many thanks to the whole team at Jewellery Maker and I wish you the very best for the future.