The grey skies of January and February in the Northern Hemisphere need a bit of sparkle, so how about this beautiful bracelet?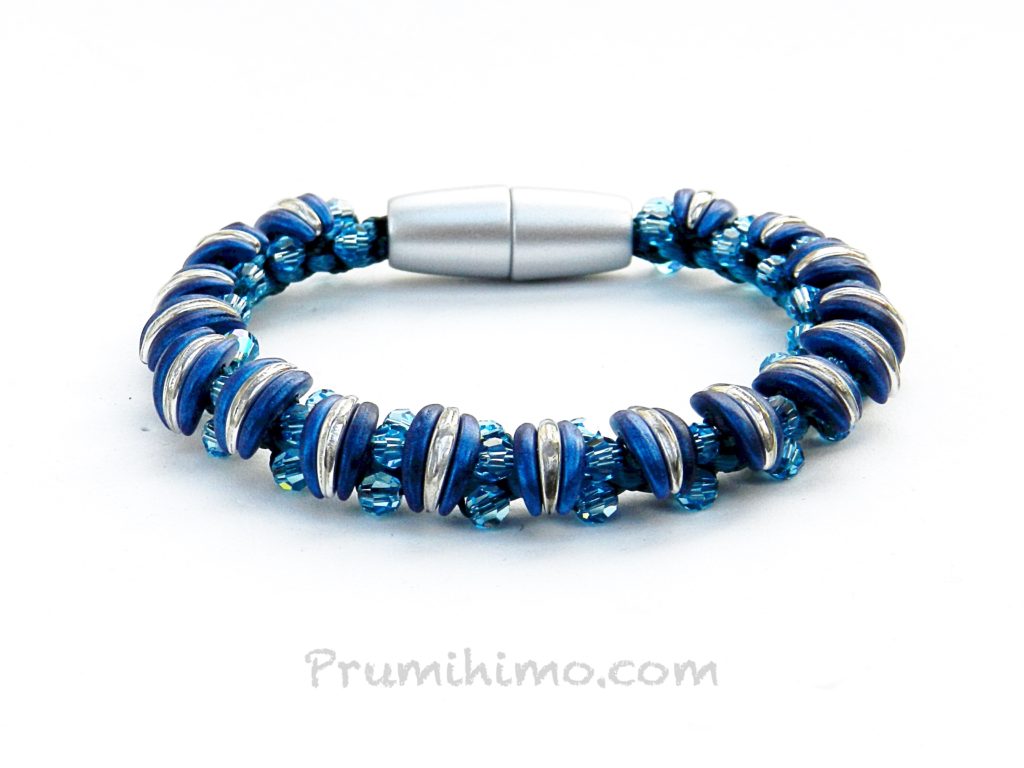 This is the result of a great collaboration between me and my great friend, Jamie North. I do not currently offer kits for sale on my website, but I know that many people prefer to buy their materials in this way, so I have worked with both Jamie and Sally Battis to provide kits for my tutorials. This is the latest addition. Jamie has adapted the original design of Mystic Moons to incorporate Swarovski crystals and extra crescents. It is a beautiful version and I had great fun making up this sample. The sparkle of Swarovski is incomparable and adds a touch of true luxury. What a great gift for someone special or a reward for yourself!
Kits are a great way to buy your materials for several reasons. If you buy regularly on-line you will know how difficult it can be to match up colours because you are reliant on the accuracy of the images. When your parcel arrives the colours are often just a tiny bit different from what you expected and when this happens to several different elements of the design the result can be very disappointing. It can also be a challenge to find exactly what you want from just one supplier, so you end up having to pay shipping costs several times. Kits can often work out cheaper than buying the individual beads and cords separately because you are only paying for what you will use in that piece of work. Another consideration is that you are not left with leftovers. Most of us have big stashes of materials, but how much of that stash is scraps of this and that, which is not enough to make something new? The final consideration, which is particularly relevant for designs made on the Prumihimo disk, is that the precise dimensions of the satin cord will affect the spacing of the beads. When you buy a kit you know you are using the same cord as the design in the photo is made with, so the results will be very similar.
The way the collaboration between the kit suppliers and me works is that you need to buy the Mystic Moons tutorial from this website and buy the kit from the kit supplier. In the kit you will get the materials and any additional information required for that design, if necessary.
If you are interested in this kit or one of the ones provided by Sally, please click here and scroll towards the bottom of the page.