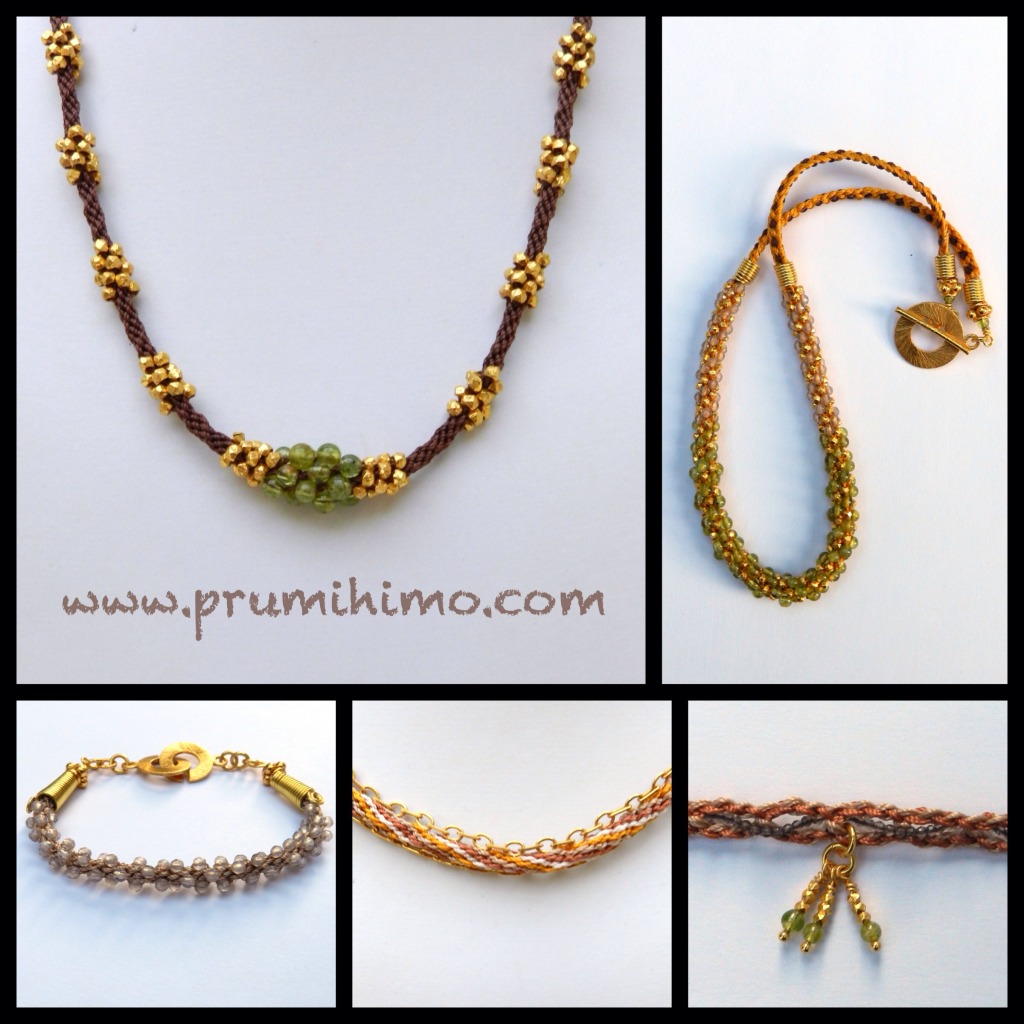 I spend so much of my time making jewellery that I sometimes struggle to remember how I made individual pieces and I certainly couldn't say how many pieces of jewellery I have made this year. I like every single thing I finish. If I start something and I am not completely happy with it I will either abandon it or rework it substantially. However, I will admit to liking some things more than others and with this kit I made a necklace which I think is my favourite make for Jewellery Maker so far. It is not the most elaborate or complex. In fact it is one of the simplest designs I have made and I can explain how to make it in just minutes. Of course, it is the one I have given the biggest space for in the collage, but it has surprised a lot of people when I say how much I love it. The little faceted gold beads look like tiny gold nuggets and remind me of something you would see in an up-market museum shop. In places like the British Museum or the Victoria and Albert Museum you will find jewellery made by designers inspired by the collections. Sometimes you will find copies of some of the treasures of antiquity. I am sure a warrior princess would have worn something like this! Perhaps I am getting carried away, but I really do love it.
I have now posted the instructions for this necklace, as well as the other designs shown on the show. I didn't demonstrate this design because it was just too quick to fill up my 1 hour slot. The design I did demonstrate was the necklace in the top right of the collage, because it gave me the opportunity to show how to change braid structure mid braid and how to introduce a core at that point.
Click here for the recording of the show.