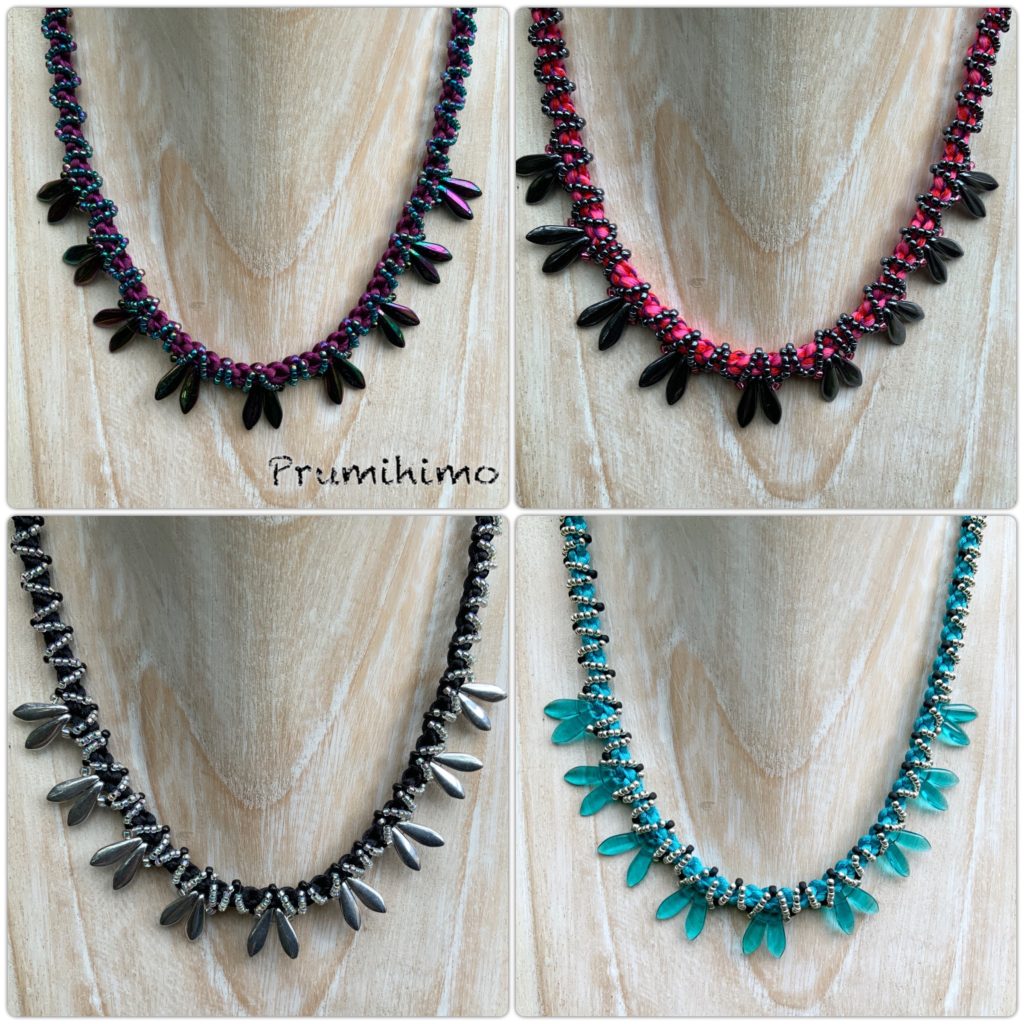 I have decided to take a slow and steady approach to offering my virtual workshops, so that I can take advantage of the flexibility this new adventure offers. Unlike workshop programs hosted by beadshops, which have to be planned up to a year in advance, I am able to be totally flexible and react to the demand. In this first phase I am offering just 2 workshops for the first design and I have set them for different times of day to suit different time zones. Depending on how they sell I will be able to offer more dates and different designs at the most popular times. These workshops are on weekdays, but in the future I will offer weekend workshops as well. These workshops are for those who have already purchased and used a Prumihimo disk, but future workshops will include beginners' classes as well as classes for the round disk and the square plate, depending on demand.
I am now looking forward to welcoming braiders to the Daggerella necklace workshops in August. Each workshop is split into two sessions, so that the online time can be spent learning and the braiding can be finished off after the first session. Everyone will be able to start at the same point for the second session a few days later to learn the fastening and the embellishment. The workshops can be found in the shop or by clicking below.
1st workshop – Monday 3rd August  and Thursday 6th August – UK morning/Australia evening/US very, very early!
2nd workshop – August and Thursday 13th August – UK afternoon/US morning/Australia middle of the night!
If you have not tried a virtual workshop I think you may be very pleasantly surprised. I believe that kumihimo lends itself very well to this format and I look forward to being able to bring braiders together from around the world.