Length of video – 6.58 minutes
Close-up of braid – 1.32 minutes
Disk set up – 2.10 miutes
Demonstration starts – 3.25 minutes
In this video I show how to braid with 20 cords to make a cute pumpkin design. It is best to have tried braiding with 16 cords before you try this, so that you are comfortable with multiple cords before you take on 20. I show how to do this on the regular 32 slot disk and it can be confusing, so you need to concentrate! Once you have mastered this technique you can have a lot of fun designing your own braids using one of the on-line pattern generators, such as Craftdesignonline or Friendshipbracelets.
Use this photo to set up your cords in the correct order for this pumpkin design and remember to turn your disk anti-clockwise.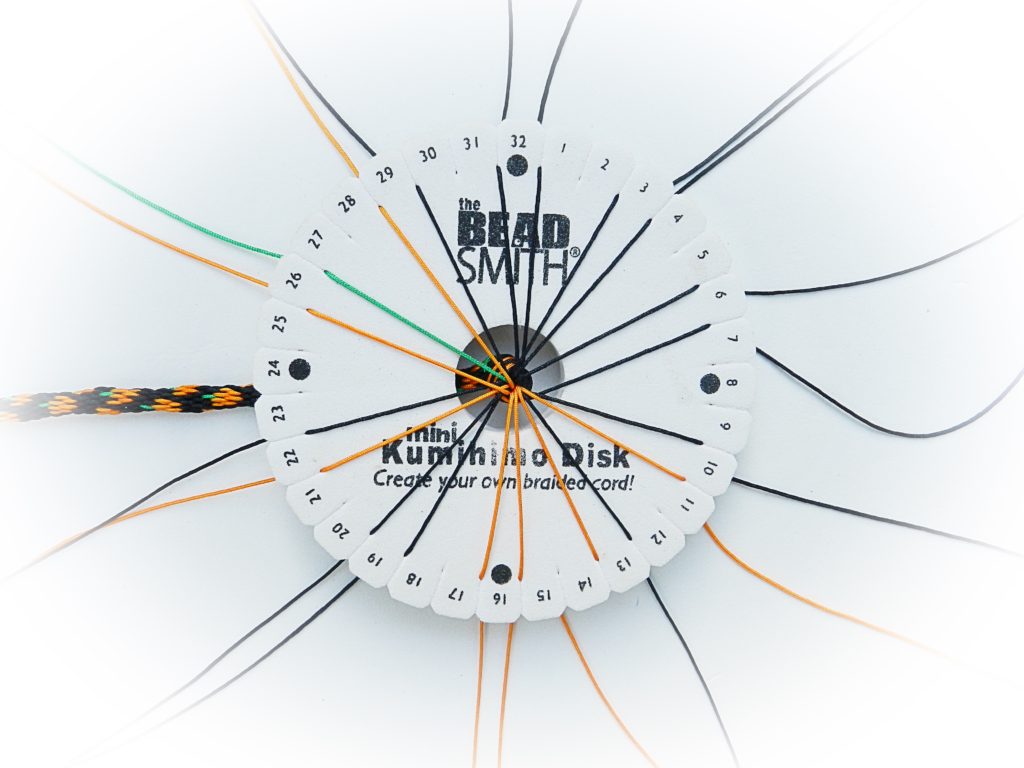 In the video I use Chinese Knotting Cord, but the choice of cord is up to you and each type will have its own special qualities. Satin cord, crochet yarn or embroidery thread are all great for this type of braid.
A braid like this is perfect for bracelet making, but can also be great to hang a pendant from or it use a section of braid as a focal for a necklace design.