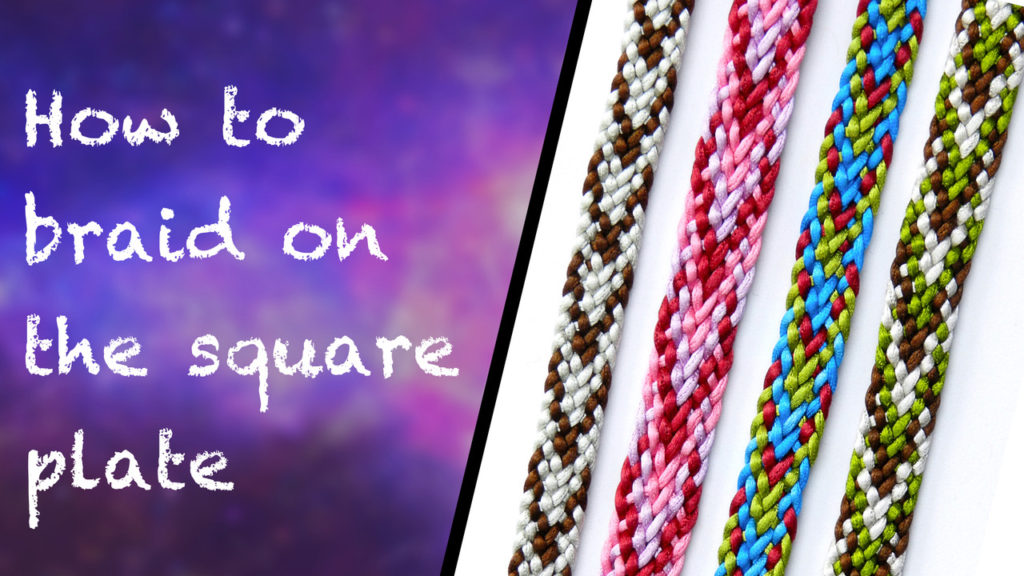 Length –  16.19 minutes
Demo Starts – 3.23 minutes for the 10 cord and 13.16 for the 12 cord braid
Intruder alert – 3.45!
How to Braid on the Square Plate #1
I have written a great deal of information about braiding on the square plate, including instructions for several different braid structures and a gallery of inspirational designs,  and that can be found by clicking here.
In this video I show how to make the 10 cord and the 12 cord flat braid with a chevron design (une gumi)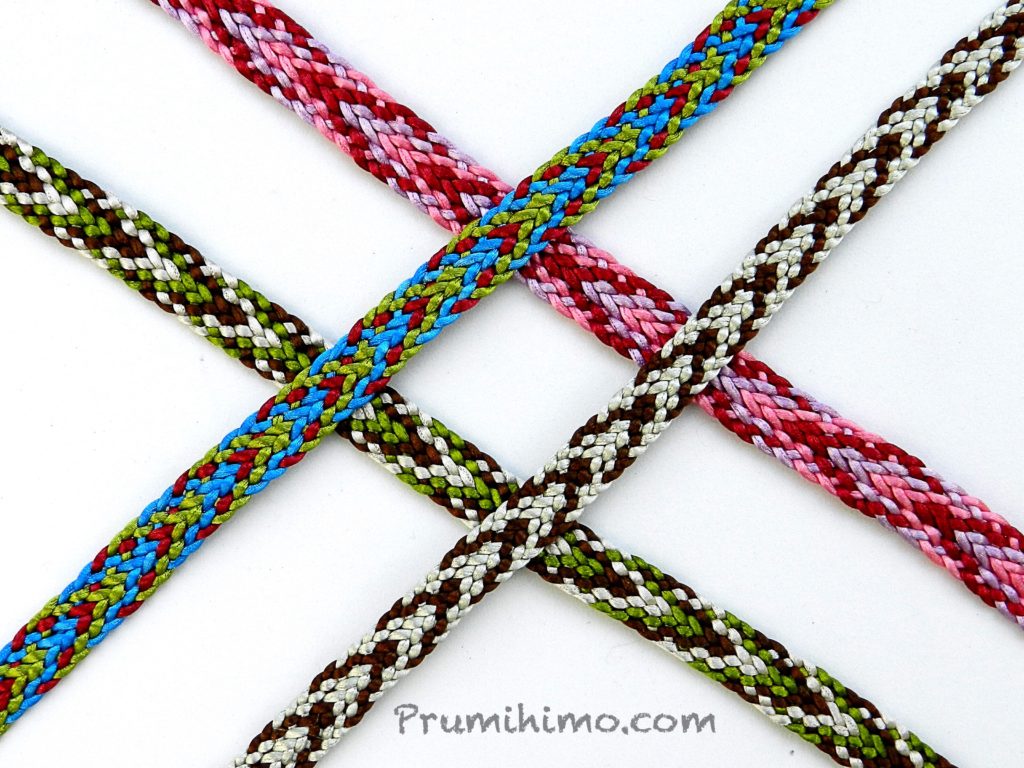 This video concentrates on how to make the braid successfully and how to achieve even tension and straight sides. Future videos will show how to use this braid to make jewellery.