Length of video – 8.26 minutes
Close up – 2.04
Braiding demo – 3.45
Putting it all together – 6.37
Peyote with a Twist and Kumihimo
In this video I show how kumihimo can be used very effectively with a new beadweaving stitich. The stitch is Peyote with a Twist, which was developed by Gerlinde Lenz and is proving to be very popular with beadweavers. With this stitch a tube of peyote stitch with a diagonal orientation is constructed and this works beautifully as a focal point on a kumihimo necklace. The kumihimo provides a firm centre to the design and the beadwork can be slipped off easily, so you can have a different design for every day of the week! I do not demonstrate how to make the Peyote with a Twist because Jill Wiseman has produced an excellent video, which is how I learnt the stitch and I highly recommend it. Click here to watch it.
The designs I made used size 8 seed beads and I started with 10 beads. The lenght of the beaded tube is up to you. Mine were approximately 15cm or 6 inches for the necklaces and 5cm or 2 inches for the bracelet. The kumihimo braid was made on the regular round disk with 4 cords (doubled over to make 8 cords on the disk). I recommend starting with  4 cords measuring 2-2.5m or 80-100 inches. You might have some cord left over, if so, braid to the end of the cords and you can make a bracelet too.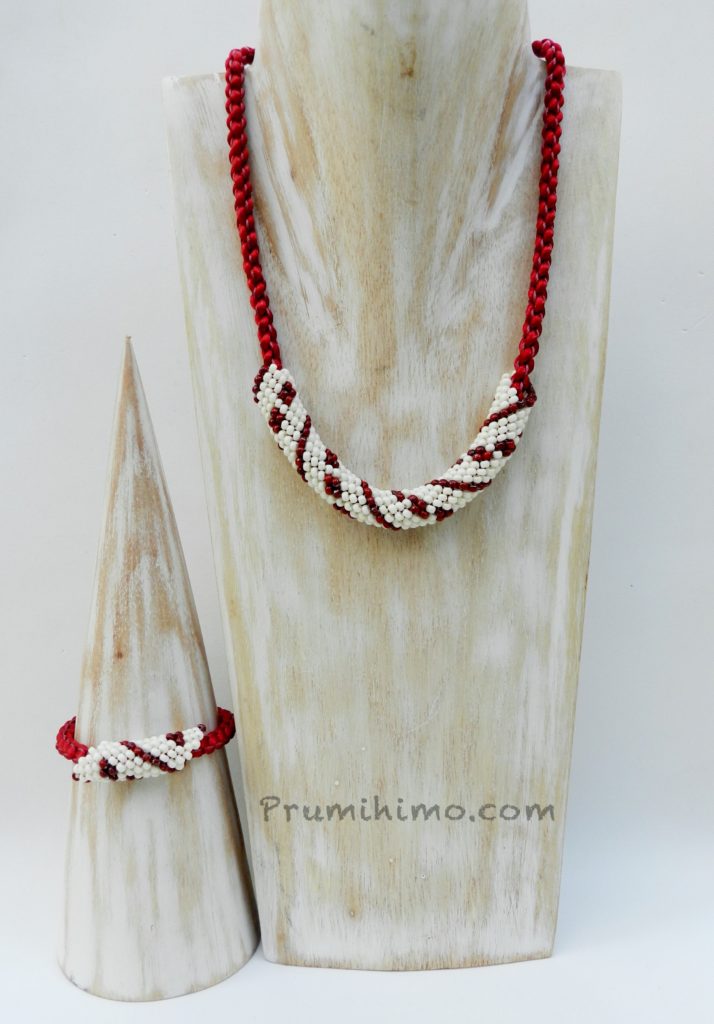 This necklace and bracelet set was made with kumihimo from the Prumihimo Disk. The cords are 2mm satin cord and 0.5mm S-Lon.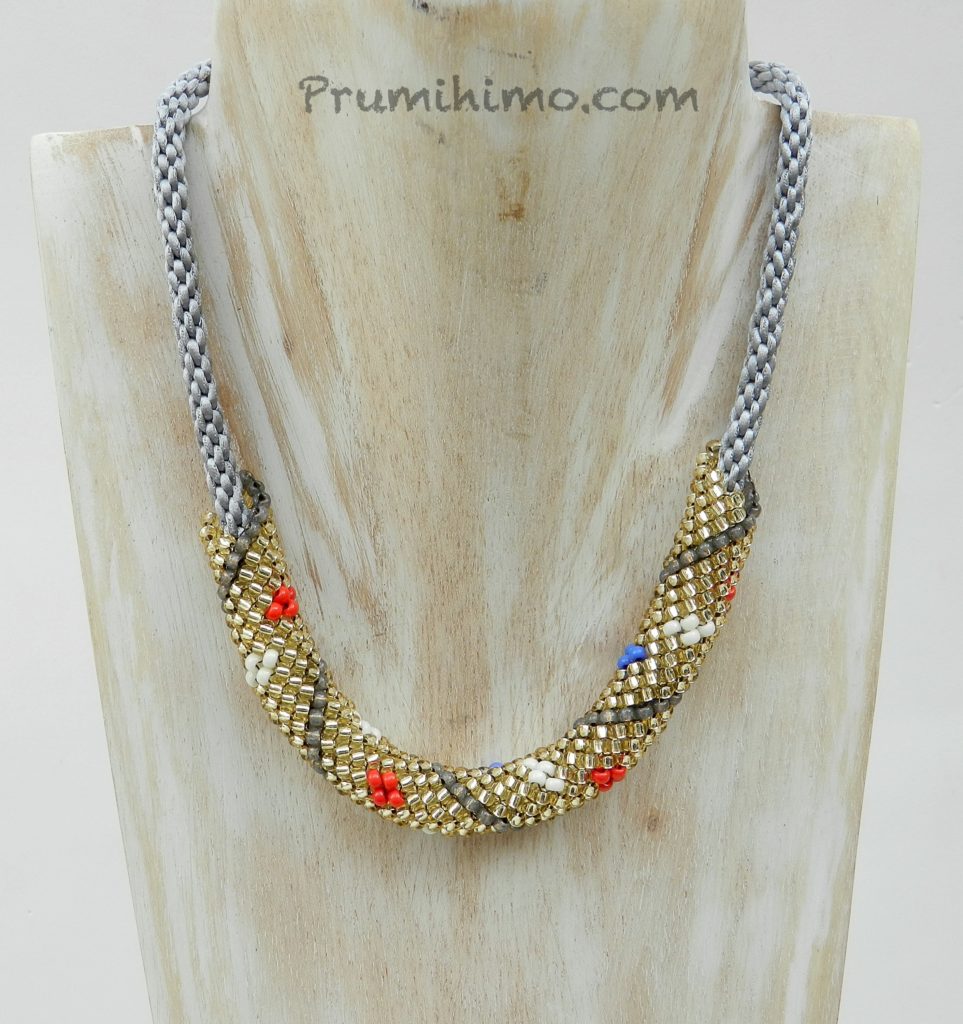 The braid for this necklace was made on the round disk using 8 x 1mm satin cord.
So was this one and the one below too.