Length – 9.54 minutes
Different bracelets – 4.00 minutes
Braiding demo – 5.50 minutes
The Long Magatama bead is a great favourite for kumihimo beaded braids and in this video I explain how to get the most out of this quirky bead. It is not easy to get close ups of beads in videos, so you will need to take a close look at your own beads to identify where the entrance to the hole is situated on each side of the bead.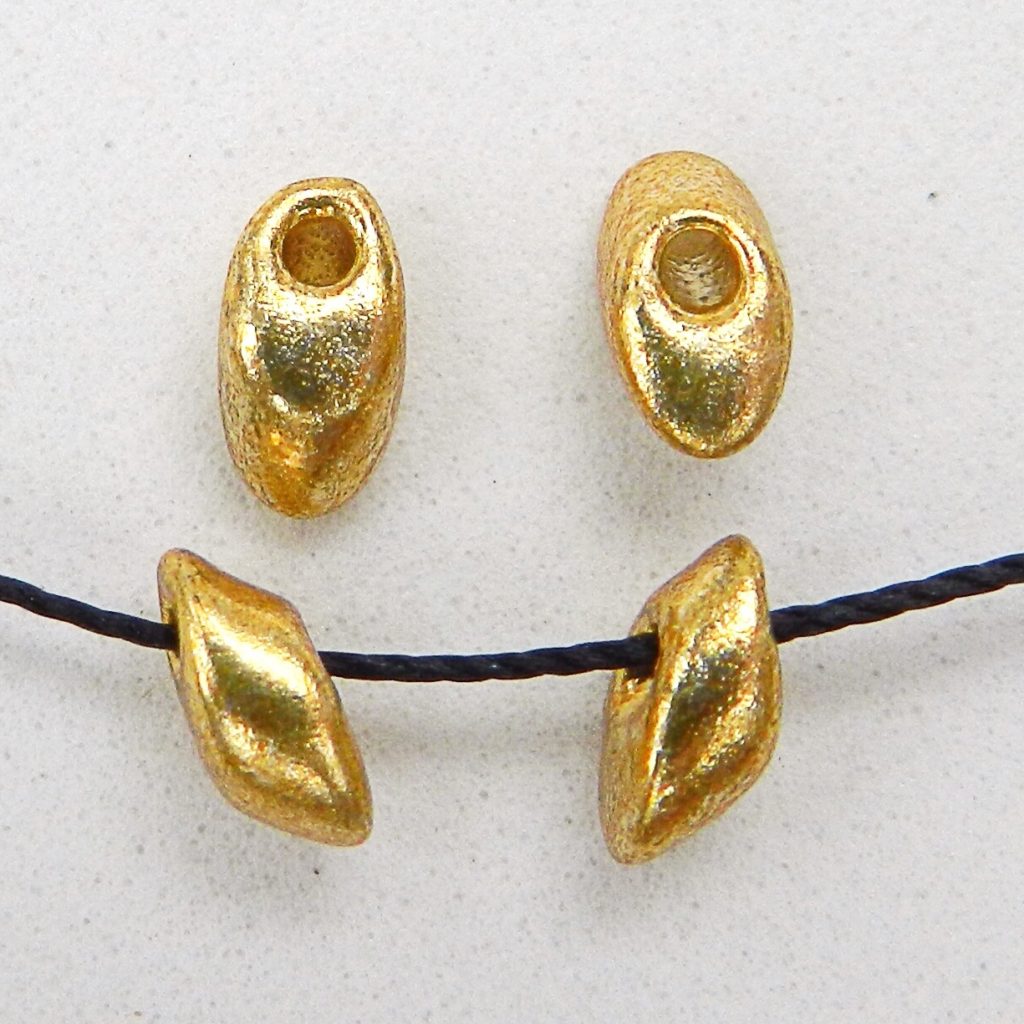 I did not give quantities for the beads and cords to make a bracelet because I wanted to keep the demonstration quite general and inspire people to try different things. Every braid and every braider is different so these measurements and bead counts are just a guide and it is necessary to check the length of the braid to make sure it is the right size for you.
60cm  x 8 S-Lon beading cord, 0.5mm/Tex 210/#18
35-40 Long Magatama beads on all 8 cords
For finishing off the braid and making it into a bracelet I suggest taking a look at these two videos,
Finishing using the Glue method
Finishing using the Wire method
I have also written a tutorial called Magnificent Magatamas and it is available in the shop on this website. It is a detailed 10 page tutorial with step-by-step photos to guide you through one master design and three variations using Long Magatama beads.
Click here for Magnificent Magatamas tutorial