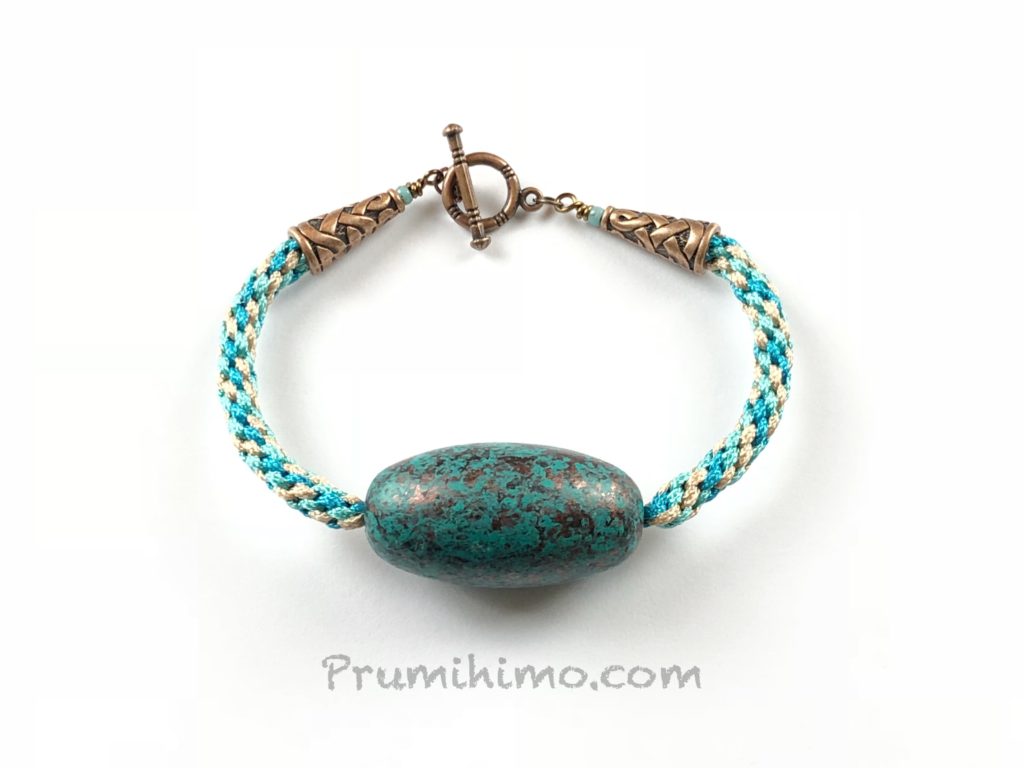 Length of video – 7.21 minutes
Close-up – 1.30 minutes
Set up – 2.20 minutes
Braiding demo – 3.00 minutes
This video shows how to incorporate a large bead into the middle of a bracelet or necklace design. The bead needs to have a hole which is large enough to accommodate a minimum of 2 cords. The video shows how to add the extra cords on each side of the bead. It is a flexible technique and quick to make up. It is also a great way to use up a random bead from your stash.
Materials required –
1 or more feature beads
8 x 70cm/28 inches of cord. I used 1mm waxed cord, but any cord can be used as long as 2 cords will fit throuth the bead.
For some interesting and creative ways of finishing off your bracelet or necklace you can try my new book,
Kumihimo Endings – the finishing touch for every braid