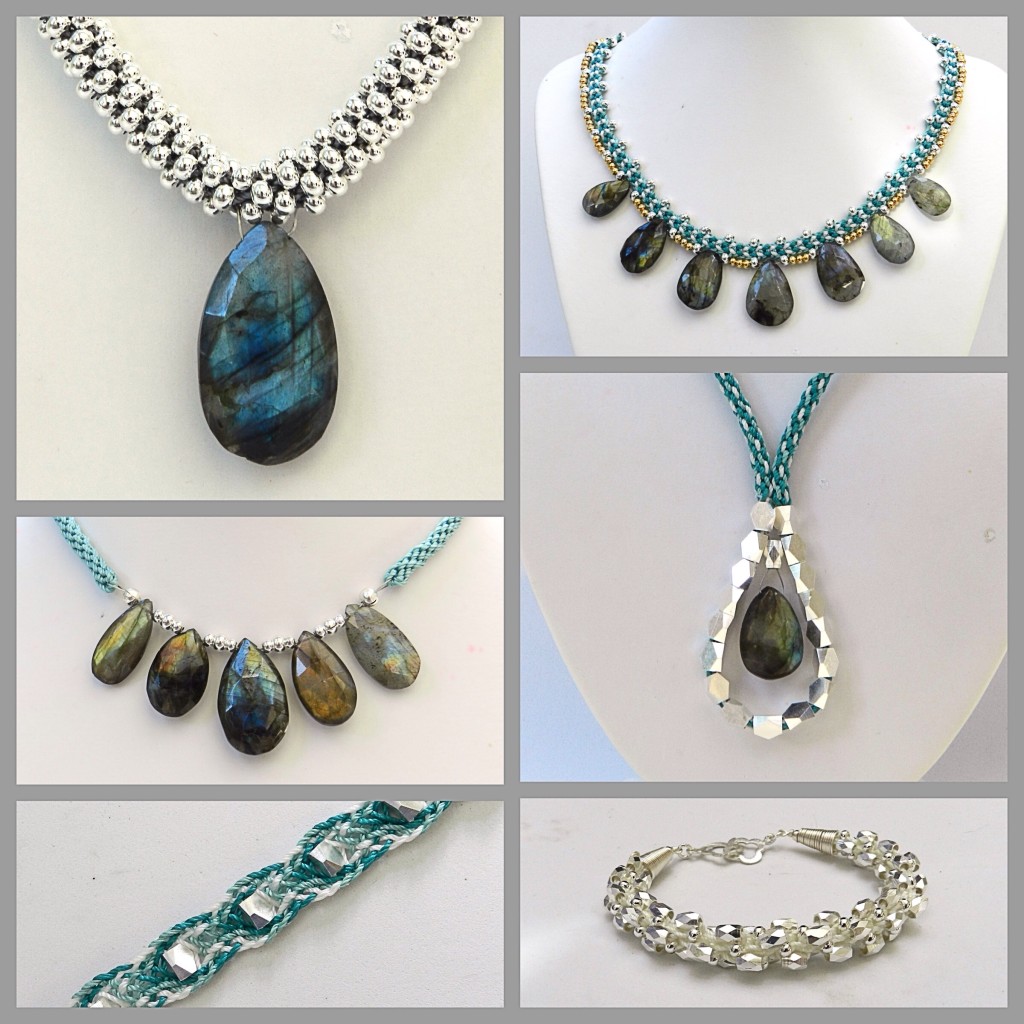 I was given some lovely gemstones and lots of metal seed beads to work with for the Designer Inspiriation show at Jewellery Maker yesterday. I am the sort of person who gets most of their inspiration from the materials themselves, so receiving a weighty strand of Labradorite with some truly amazing optical effects was all I needed to get my creative juices flowing! I always like to try to show something new and this time I explained how to use the core of a braid to carry a gemstone. It is a very secure way to hang a gemstone and can even work with stones with rather small drill holes. I had lots of fun with this kit and I have now posted the details of the designs I made for the first demo.
If you would like to watch the recording of the show, click here.
If you would like to see the instructions, click here.