Prumihimo YouTube Channel – Part 1
In this blog I continue to take readers through different parts of my website to let them know how many good things there are tucked away in different parts of the site. I believe that this is just what we all need to keep our minds off the worrying developments around the world. The section I want to talk about today is the YouTube tab. When you click on this tab you are taken to lists of my YouTube videos and links to the 70 plus videos.  I am going to break it down into parts to make it more manageable because there really is so much to watch.
Two and a half years ago I set up my own Prumihimo YouTube channel as a way of spreading the word about my particular style of kumihimo braiding. It is possible to watch many hours of braiding videos on YouTube, but not everything is up to date or accurate. The world of braiding has expanded dramatically over the past 10 years and techniques have moved on. Disk braiders used to have to rely on instructions converted from traditional marudai instructions and tended to stick closely to traditional methods. As more and more braiders were taking up the disk and making braids for jewellery they began to develop their own style and invent their own techniques. I saw a need for more disk and jewellery oriented instructions and an opportunity to offer my own ideas and techniques to a wider audience.
When filming videos everyone has their own style and my aim was to make my videos feel personal, as if I am speaking directly to the viewer, so each video starts with an introduction showing me sitting in either my dining room or my conservatory. Then the action moves to close ups of the item I am demonstrating and to the demonstration itself. I aim to keep my videos concise and avoid too much repetition, so to do this I often refer viewers to my other videos for further infomation if required. Finally I appear again for a quick conclusion and to urge people to subscribe to the channel. If you wish to help me and to encourage me to film more videos please take this simple step of subscribing to the channel. The advantage to you is that you are notified by email of new releases. The advantage to me is that my videos are shown to more people.
On this website you will find listings of all the videos currently available on the Prumihimo channel, with a link to the video. There is also a link for each video to a page on the website for additional material. On this page I am able to give timing for the video, such as when the demo starts, as well as the materials and quantities required for each project. It is also where I can provide extra photos of the items. Sometimes a still photo of a close up is provided if I think it will be helpful. If I am asked for additional information in the comments on the actual video I can supply it on this page, so it is easy for others to find. The link to the dedicated page is also listed in the information under the video on YouTube.
To watch the videos mentioned in this blog, just click on the links. However, YouTube is very easy to navigate, so if you need some advice and wonder if I have a video you can just search for 'Prumihimo' and a key word or two. For example, if you are having problems with your tension you can search for 'Prumihimo tension' and you will be offered this video – 'Top 5 tension tips'. Or if you wonder how a core might be of benefit to your braiding you can search for 'Prumihimo core' and the video 'How to braid around a core' will be suggested.
All my videos draw on over a decade of experience of kumihimo braiding and include all the tips and tricks I have worked out to make braiding more successful. I have been teaching braiding for over 5 years, so I am also able to draw on my observations of what people find difficult and how to address their problems. My style of demonstrating is based on my experience of two and a half years of demonstrating on Jewellery Maker television … I just wish I could have the professional studio and camera operators!
Today I want to talk through the 6 videos I have filmed showing how to make different braid structures on the round disk because this is really the starting point for every new braider. The majority of disk braiders find enough to keep them busy with just Round Braid/Kongo Gumi, but I would urge them to give some of these other structures a go!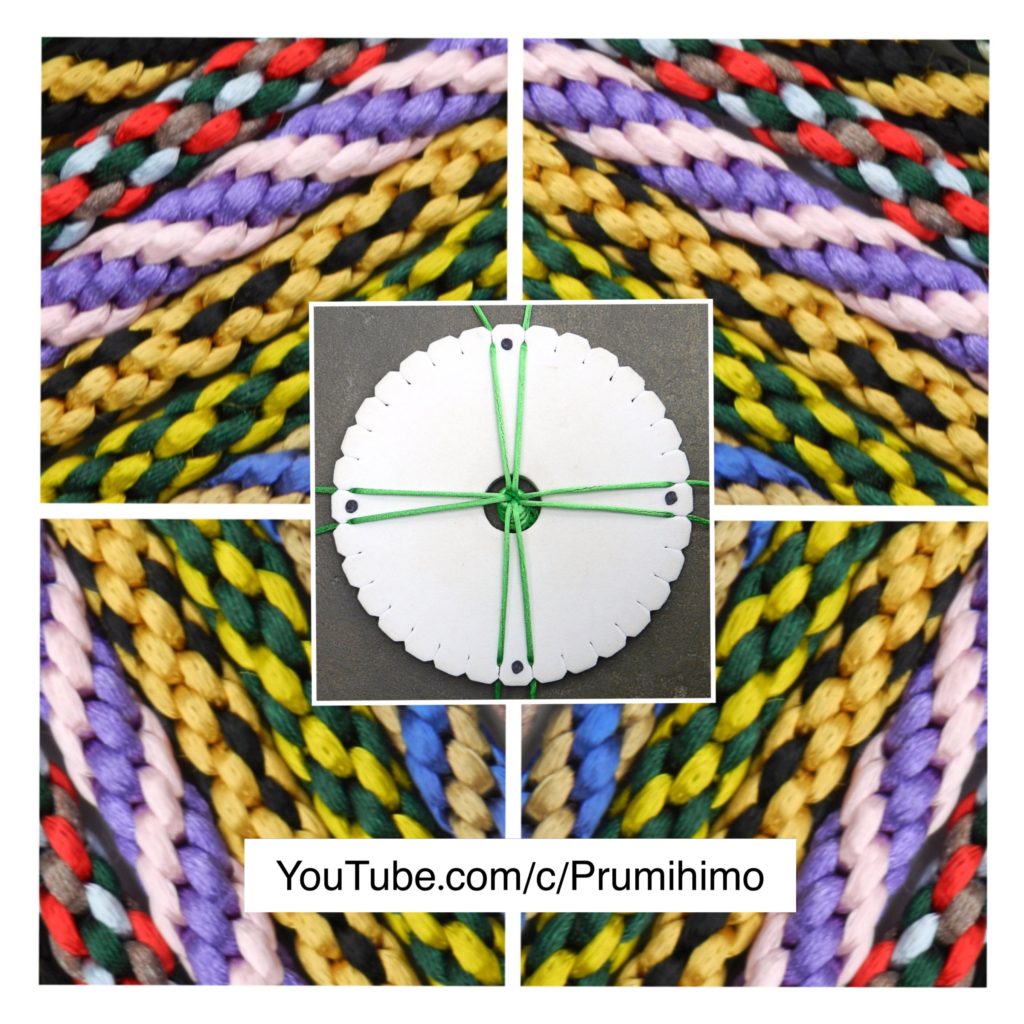 Braiding on the Round Kumihimo Disk – This video is perfect for complete beginners and also for those who have tried kumihimo, but have had problems. I am confident I can put you on the right track! I explain the important points about the equipment and materials before giving a clear demonstration of the braiding moves.
Click for YouTube Video                      Click for page of additional information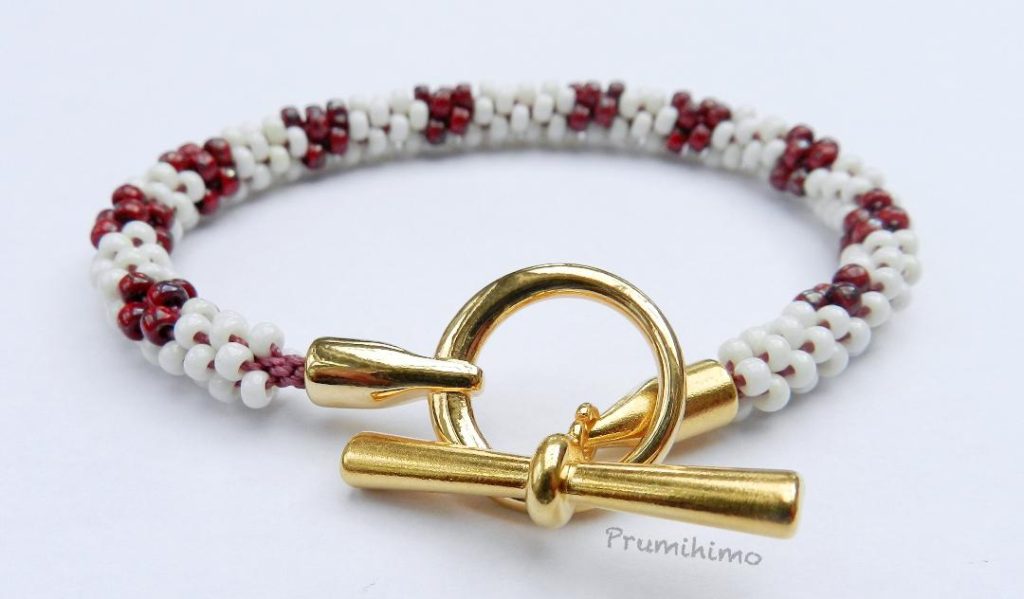 Braiding with Beads on the Round Kumihimo Disk – This is the next stage. Adding beads is where many people have had difficulties, so the advice given in this video can be the difference between success and failure. I wish I had known all of this when I started!
Click for YouTube Video                      Click for page of additional information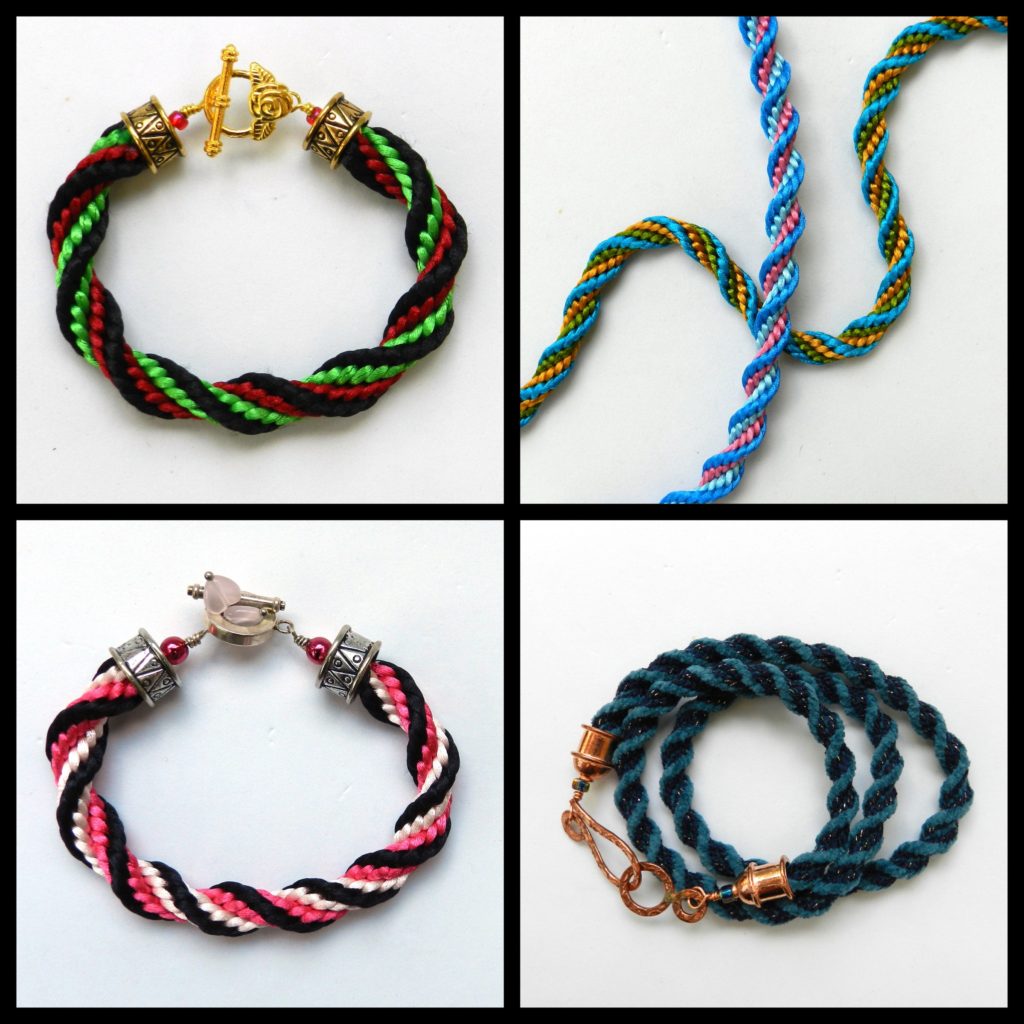 Ridged Spiral Braid – Once you have mastered round braid you may want to try a slightly more complex braid and this is the first one I would recommend. It makes a very pretty braid and if you take the advice I give about coloured cord you will find it very easy and satisfying to learn.
Click for YouTube Video                        Click for page of additional information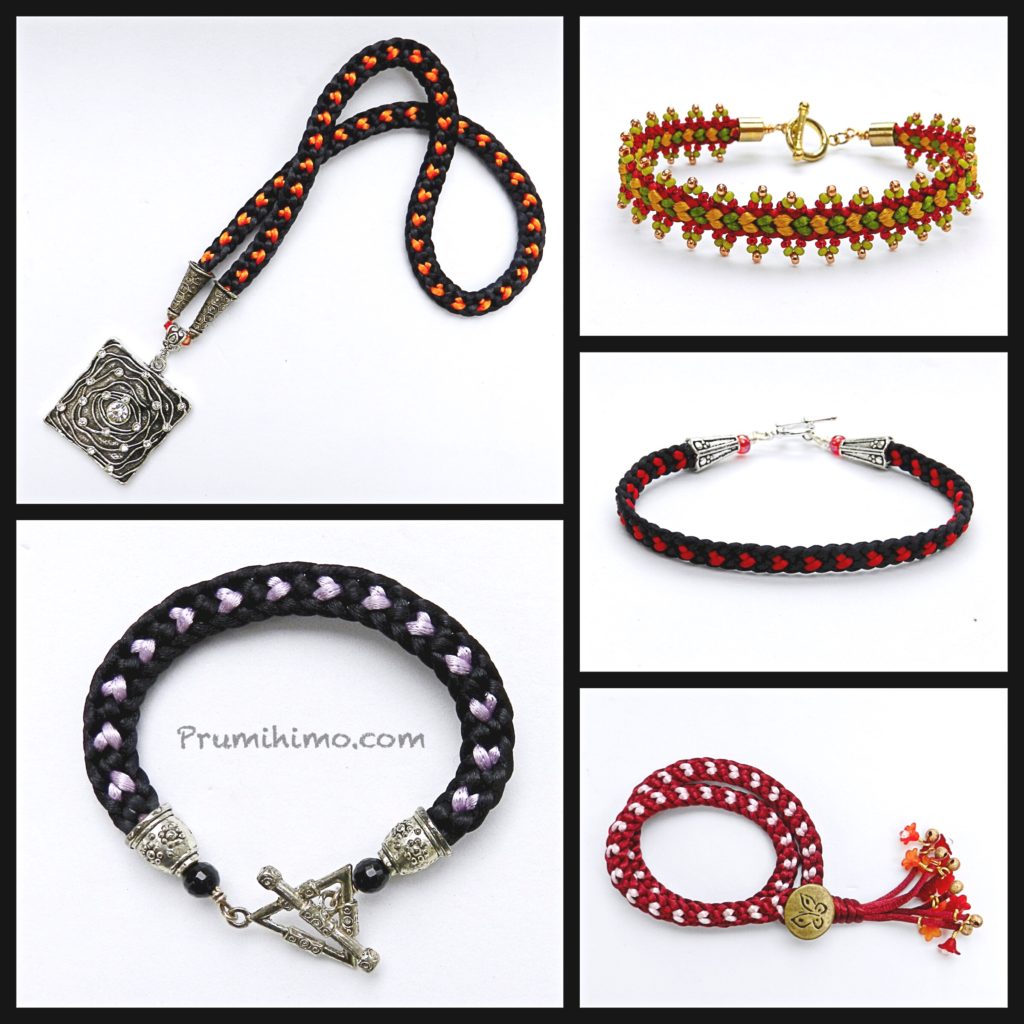 Half Round Braid – This is one of my favourite braids because it has such a pretty texture and it is so versatile. However, you do have to memorise more complex moves than for the previous braids. Practise is the key to success and it really is worth the effort!
Click for YouTube Video                         Click for page of additional information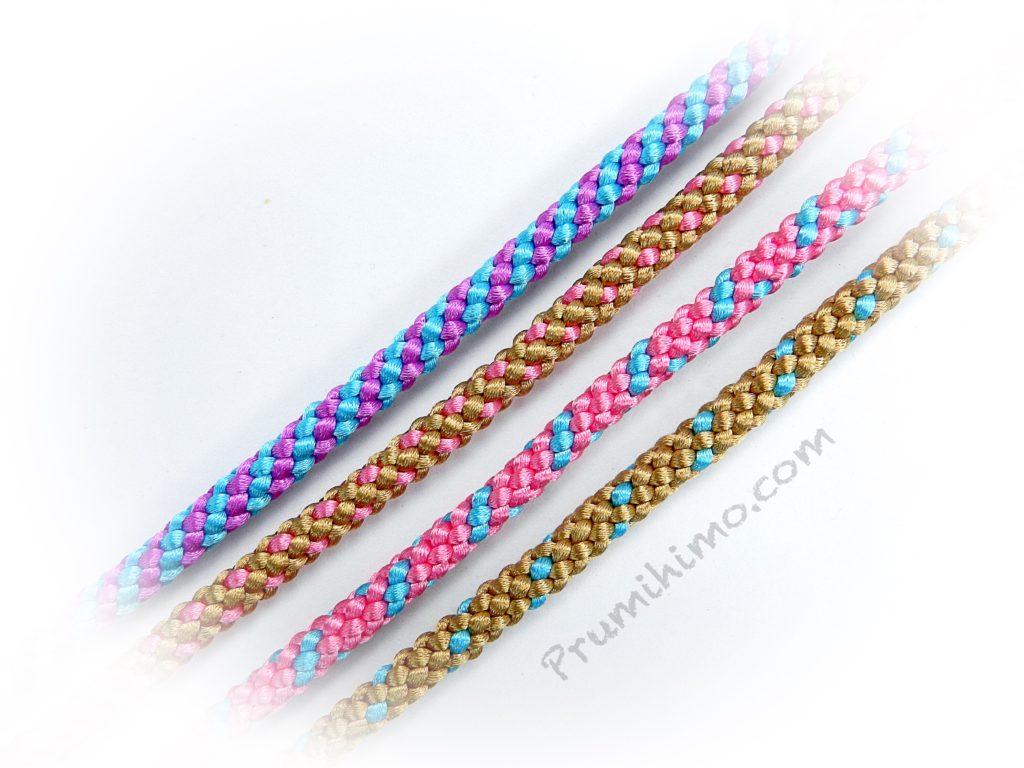 Hollow Braid – These instructions are for the traditional version with 8 cords. As its name suggests this braid has a hollow centre. It is fairly rigid braid with a pretty basket weave texture. There are lots of moves to remember, but once you get to feel the rhythm of the moves you should find it fairly easy to learn and remember.
Click for YouTube Video                        Click for page of additional information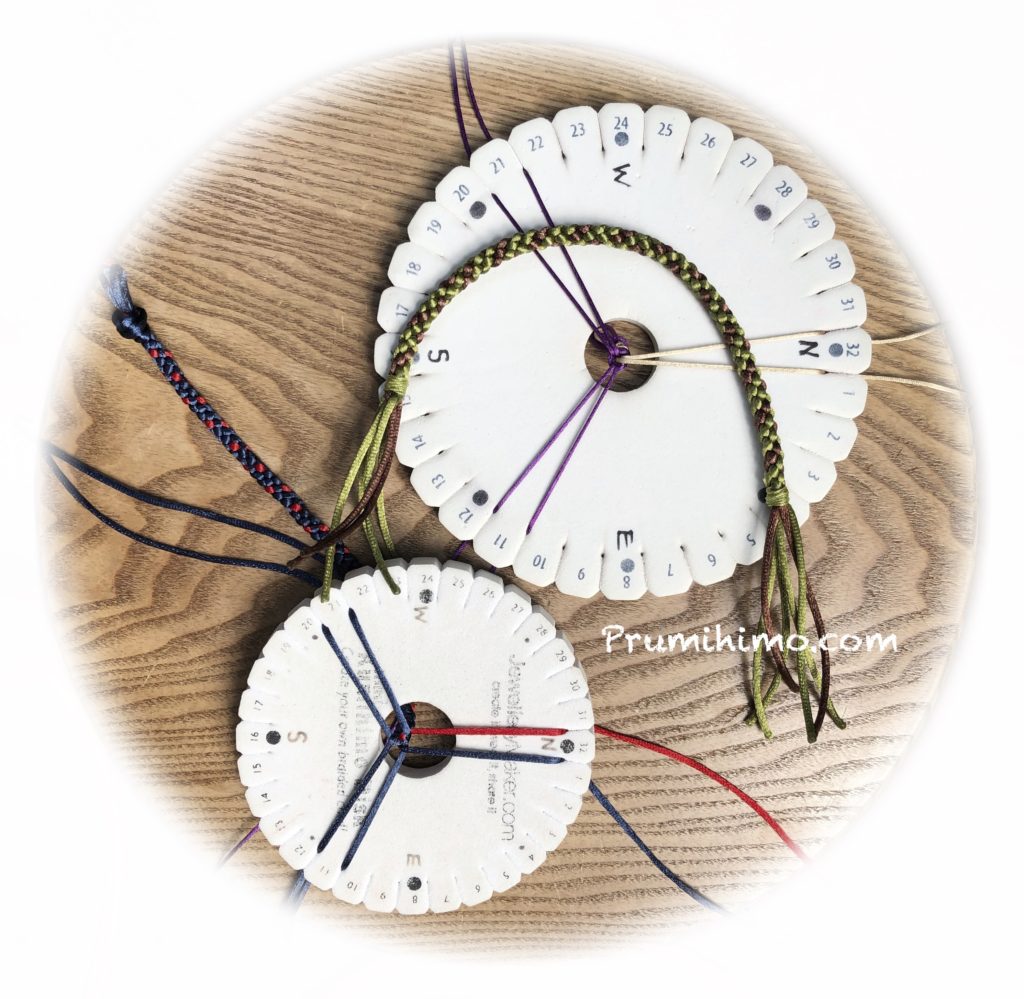 6 Cord Hollow Braid – This is a non-traditional version of hollow braid, which I came across simply by removing 2 cords. It is just the same, but with fewer cords. The advantage of this is that you require less cord and the braid is slimmer. It also has a pretty triangular profile.
Click for YouTube Video                        Click for page of additional information
I have several other braid structures lined up to film, so watch this space!
In future blogs I will run through other groups of videos, such as Techniques, Prumihimo disk, projects, square plate and more.