Latest Video – 6 Cord Hollow Braid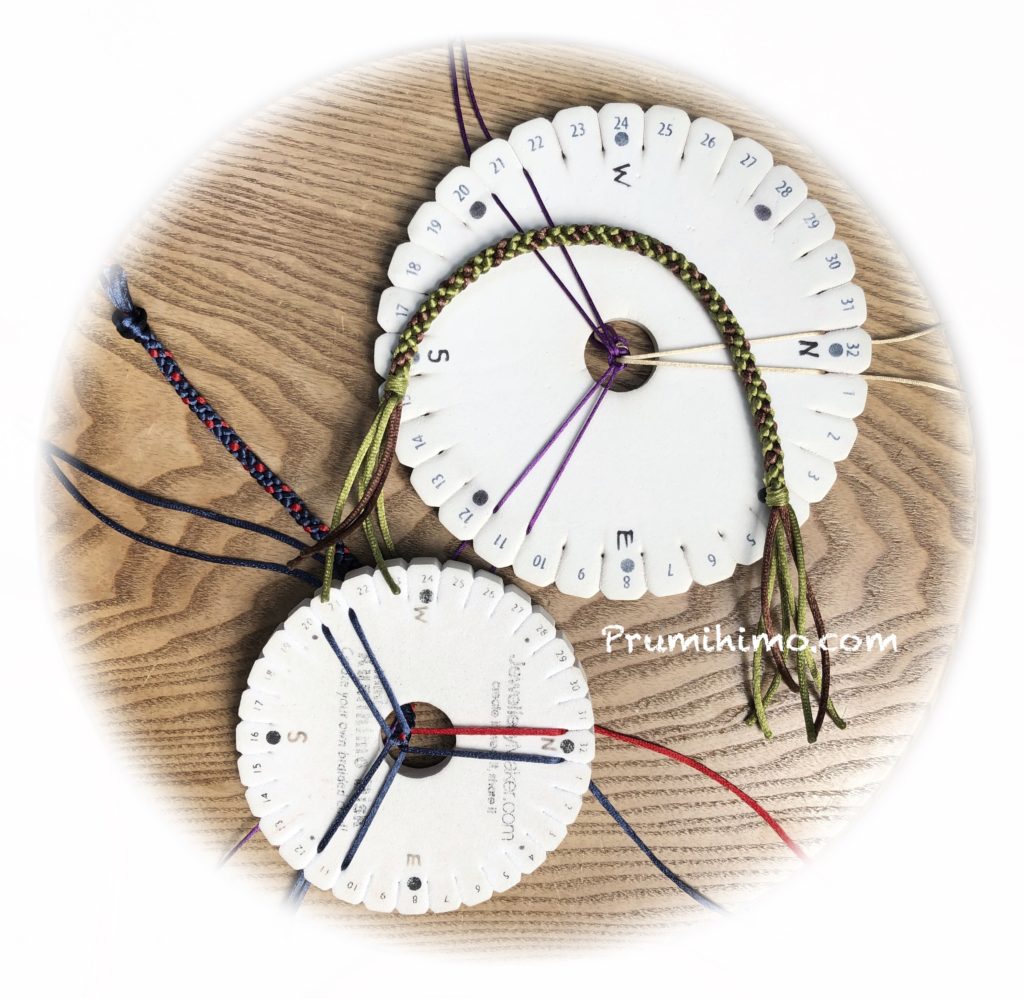 Latin is no longer spoken as a native language and it is often referred to as a dead language. It is still studied, but it cannot evolve as every modern day language does. Kumihimo, on the other hand, has ancient origins, but is also very much a contemporary art form, which has enjoyed a renaissance in recent years with the invention of the round foam disk. Many designers around the world are exploring their own variations, allowing kumihimo to evolve in the most exciting and creative ways. However, there is resistance to this among those who enjoy the study of traditional kumihimo and the sampling of traditional braid structures. This has led to dispute about what can and can't be called kumihimo. While I admire those who devote their time to the study of traditional kumihimo, I believe it is important to take a common sense approach to this issue and that brings me to my latest YouTube video. My demonstration in this video is of a Hollow Braid, which is also known as Edo Yatsu. Traditionally it is made with 8 cords, but if 2 cords are removed you are able to make a slimmer version with a slightly triangular profile, which is quicker to make and uses less cord, so it is a useful addition to your braiding skills. Unfortunately, this also brings it into disputed territory. According to many traditionalists, 'real' kumihimo is never made with only 6 cords. So will I cause contraversy if I call this kumihimo? To my mind, if I started with a traditional braid structure, removed 2 cords and made it on a kumihimo disk, then it is very much kumihimo. There may well be similar braids from other cultures, but they were not my inspiration.
Whatever you want to call it, I hope you will enjoy this video and will have a go at this very useful braid. Click here to watch the video.
Braiding speaks louder than words!
PS – This is a really helpful pattern generator, which allows you to see what patterns would be created by different cord placements. Just reduce the number of cords to 6 for this braid. Thank you to Lynn Fowler Sterud who brought this to my attention.
Click Here for the Pattern Generator