Tomorrow I will be making my way to the Midlands to the new home for Jewellery Maker. The studio, workshop space and admininstrative offices are all moving to a beautiful country house set in lovely grounds and will start broadcasting from the new location from tomorrow. I will have the honour of doing the first Designer Inspiration show from the new studio. I can't wait to see what it is like. It is certainly a step up from a warehouse on an industrial estate and I think it will be a lovely environment for workshops.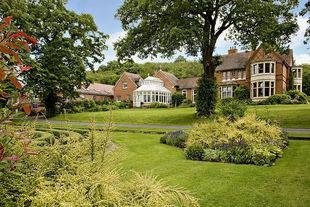 I have prepared some interesting designs, including some kumihimo/beadweaving combinations and a new way to create a core inside a braid. As it is London Fashion Week the emphasis will be on the new autumn colours and trends, so I hope my previous experience in fashion buying for an nationwide womenswear chain will be of some use!
The show can be seen live on Sky 655 or on the website, www.jewellerymaker.com, or even on the app. The recording can be seen on YouTube and I will post the link in due course.