My very first Kumihimo necklace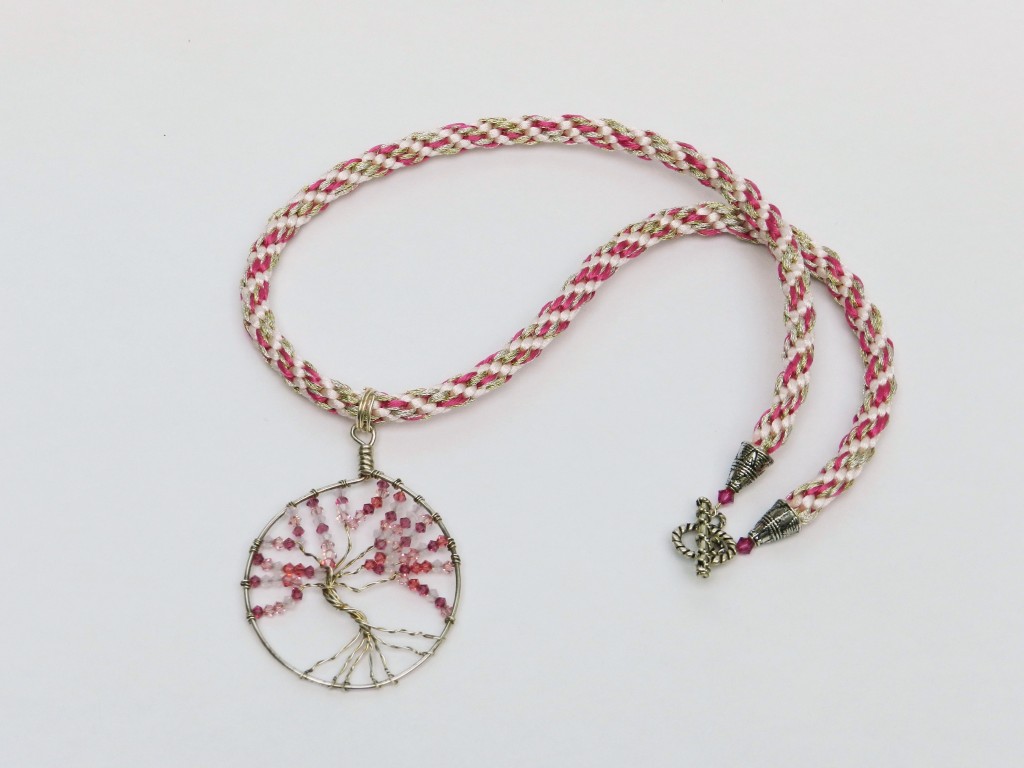 This is what started the obsession off for me about four years ago. It is the first piece of my own Kumihimo, which found its way into a finished piece of jewellery. I was entering a forum challenge to create something inspired by a place. I thought of Tokyo in cherry blossom season and made a traditional tree of life pendant, using silver wire and crystals in tones of pink. I raided my craft supplies and found embroidery silk in pink and silver, added it to a bit of satin cord and whipped out my brand new Kumihimo disk. It was just too easy! I loved the way it all tied in together and that I was able to use the same crystals I had used in the pendant to finish off the cones, while having the Japanese theme running through the whole necklace in terms of both theme and technique.
How did my entry do? I think I am allowed to boast on my own blog, so yes I am proud to say that I did indeed win the challenge!