Kumihimo Beadweaving Techniques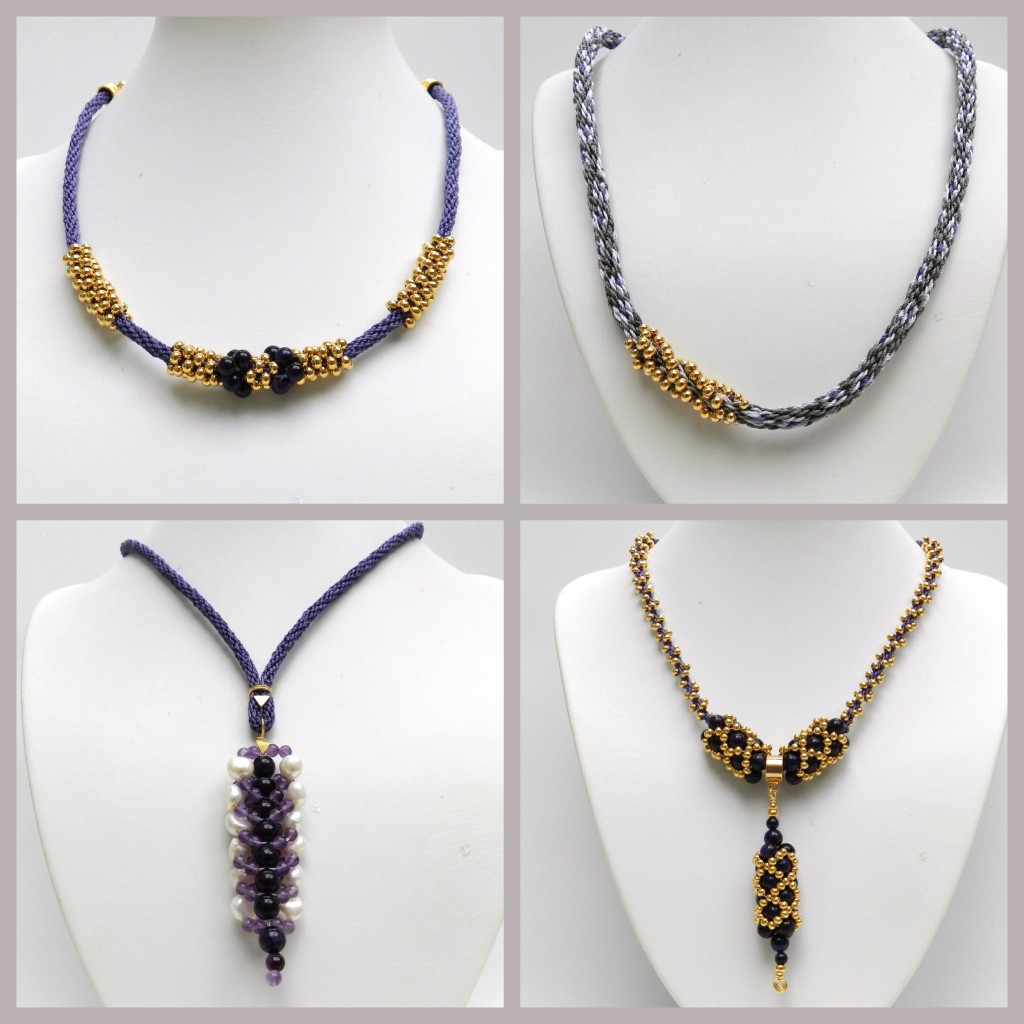 There has been a lot of interest in the designs I showed on the Jewellery Maker show on Tuesday and many people are eagerly awaiting these instructions. It has taken me a bit longer to get these written because I have been unable to rely on the YouTube recording of the show to support the written instructions. Unfortunately, since the move to the new studios the shows have not been uploaded to YouTube. This meant that I needed to remake a few sections to give me the opportuntity to take step-by-step photos. I have to admit that it has been a lot of hard work, but I know that the kit sold really well on the strength of the main design and I do not want people to be disappointed. It has got me thinking that perhaps it is time to set up my own YouTube channel. I would be able to show lots of different techniques, as well as back up to JM shows when necessary. What do you think? Let me know by using the contact info on the website. Unfortunately I have had to diable the comments boxes on my blogs because if they are left open I get inundated with spam!
Here are the instructions for the first kit demonstrated, which included Purple Tiger's Eye and Pearls and featured a Kumihimo/Beadweaving design.