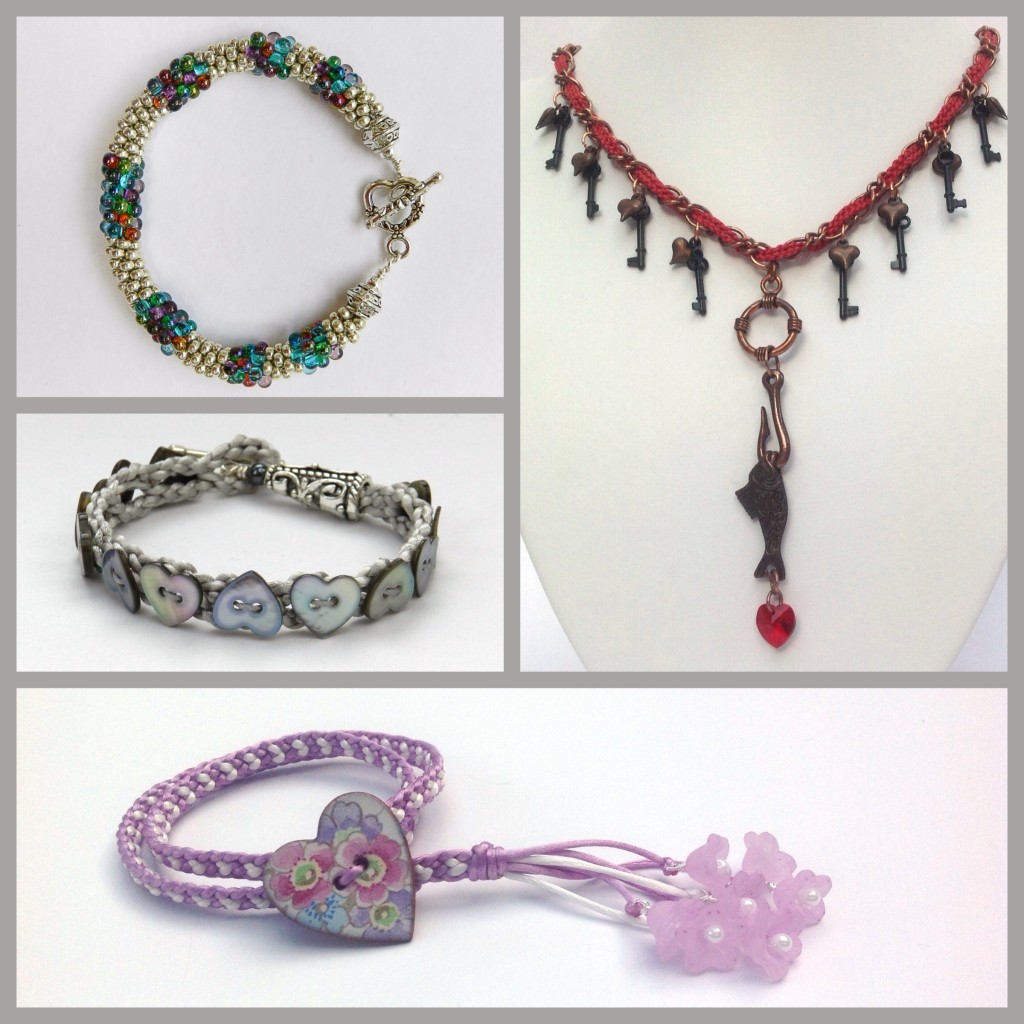 This is the day when the heart motif reigns, so I thought I would hunt out a few heart images to celebrate this most romantic of days. It doesn't have to be full-on red hearts to get the look because a quirky or subtle approach is just as effective and can be worn or sold at any time of year.
The top right design definitely divides opinion. I have called it 'Hooked on you' and some people love its playful quirkiness. Other people find it a bit chilling or even repulsive! It is one of those designs I love to wear and it really gets noticed. The fish and hook are actually a clasp, but I felt they were just too dramatic to hide. The design was originally made for a Steampunk challenge a few years ago. The kumihimo was worked in later for a kumihimo challenge. The design did really well in the Steampunk one, but was a bit of a flop in the Kumihimo one. Make of that what you will!
The top right design is made using my Delightful Drops tutorial and the one below it is made using my Sitting Pretty tutorial.
A quick Valentine's fix can be achieved by simply changing the clasp to a heart shaped one. As long as the clasp is attached using jumprings it is quick and easy to make the swap and reverse it later. This wire kumihimo bracelet is made using my Twister tutorial. It may look a bit plain in the photos, but the edges of the braid are made of Swarovsky crystals, so in real life the sparkle is amazing.