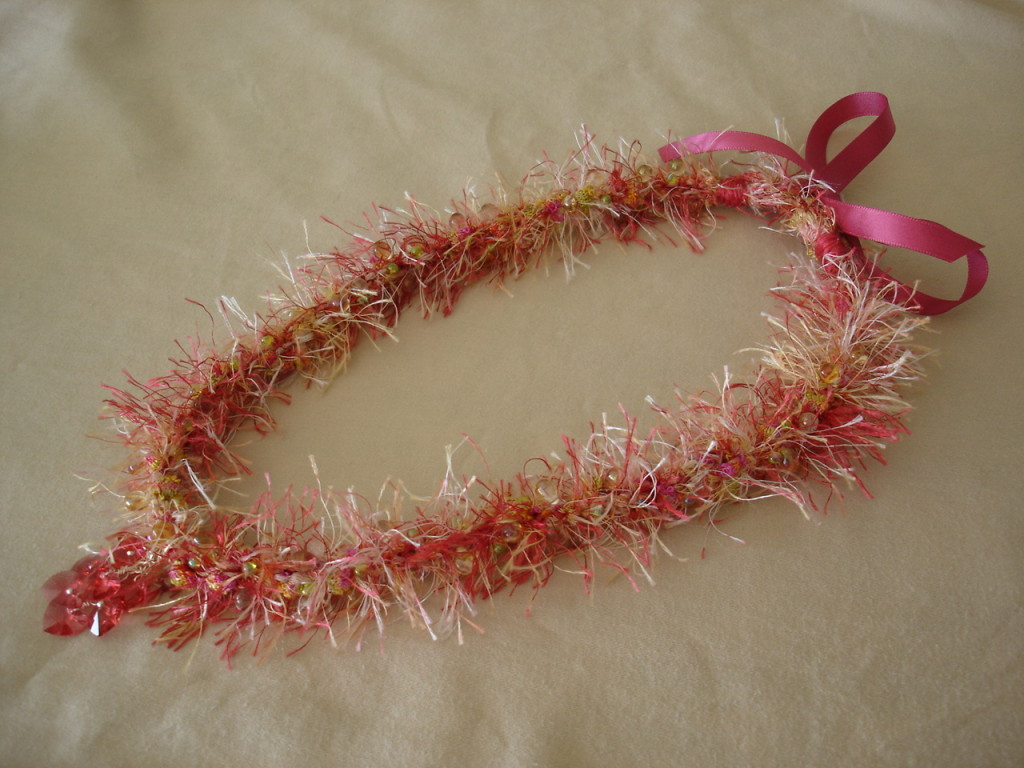 I have seen some gorgeous designs recently using hairy yarns, so I though it was time to dig out one of my own. I love to use textured yarns as they produce very individual braids. They can be a bit tickly to wear, so I like to wear them over clothing, such as a turtle neck top or a shirt with a collar. This sort of whispy look works particularly well with a rather masculine shirt because it softens it and gives it a feminine touch.
I made this for a challenge for a beading forum. The brief was to make something whimsical and fairy like. This necklace uses 4 lengths of hairy yarn, four of heavily textured yarn and tiny drops on 4 cords. The drops don't really show up that well from a distance, but they do add some substance and shine to the braid. I realise now that the little cascade of Swarovski hearts is far too delicate for the piece. It needs something bigger and longer. Not surprisingly, I did not win the challenge!
The way it is finished off is worth mentioning because it works well and costs virtually nothing. I have put instructions in the Resources section, because it is a handy method to try.