A Great Review of the Prumihimo Disk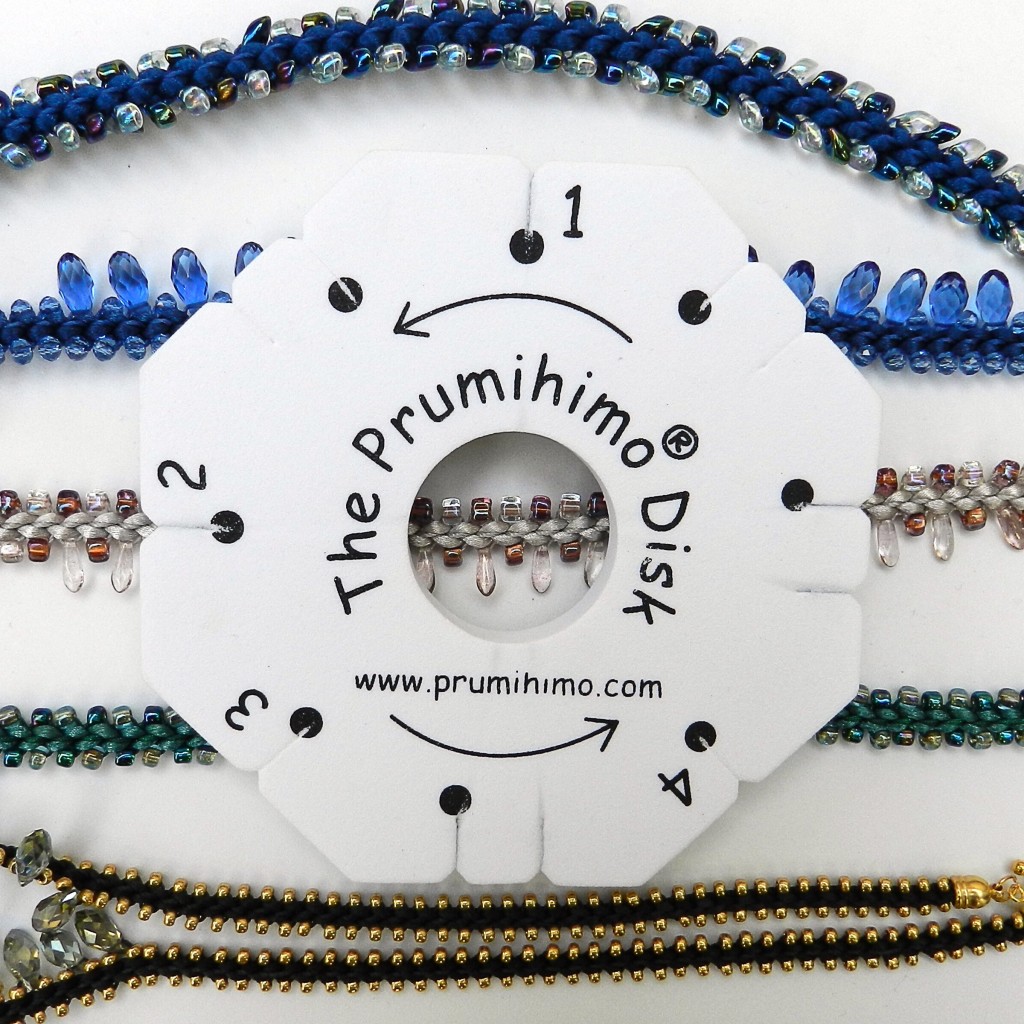 I was very excited and delighted to read a glowing Product Test of my Prumihimo Disk in the current issue of Making Jewellery magazine. It was with some trepidation that I sent off the disk for Clair Wolfe to put it through its paces. As the person who designed it I am confident that it is a great product, but would my opinion be shared by the tester? As with any new product, a bit of time needs to be spent in learning how to use it and get the best out of it, but would Clair have the time for that? I need not have worried at all. The instructions were read very thoroughly and Clair took the time to do some test braids, get some practise in and then design her own braid. The result was a detailed 2 page spread, with lots of pictures and some very really lovely comments. I hope it is ok to quote a couple of those comments here,
'This product is great value for money. The time and thought which has gone into designing the board, so that it is so simple and effective to use, is evident'
'It was a very enjoyable  technique to learn and it opens up a wide range of design possibilities.'
'I was very, very impressed with all aspects of the instructions provided.'
'I am in awe of the thought which has gone into making such a very clever product'
In case you are wondering, this was a completey independent review and Clair is not a personal friend of mine!
Taking my initial ideas for the disk right through to getting it manufactured was a very big deal for me. So far it has proved to be a very exciting adventure and a review like this is a huge confidence builder for me. Another very complimentary review was written about my new disk by Helen Bowen in the Beading Library and a US magazine has asked to review it later in the year. The news is spreading!