The sad news was announced today that Beads & Beyond magazine will no longer be published after the December issue. This publication gave me my first opportunity in 2010, so it has always been special to me. The editors were always enthusiastic and encouraging and allowed the designers all the freedom they needed, with support when required. As a reader I enjoyed the wide range of styles and mediums and felt that the mix of beginner and more complex projects was pitched just right. My favourite feature was always the Designer Challenge, where 4 designers were given the same materials and asked to make 3 pieces of jewellery. I enjoyed reading this feature almost as much as I enjoyed taking part and I think it encouraged readers to develop their own destinctive style.
I contributed 10 tutorials to the magazine, featured on 3 front covers and took part in 12 Designer Challenges. My final tutorial for the magazine will appear in the December issue, which is the 99th magazine. This collage shows the 9 kumihimo tutorials. (My very first tutorial was a linked design so I have not included it here, but more detail about my contributions to publications can be found here)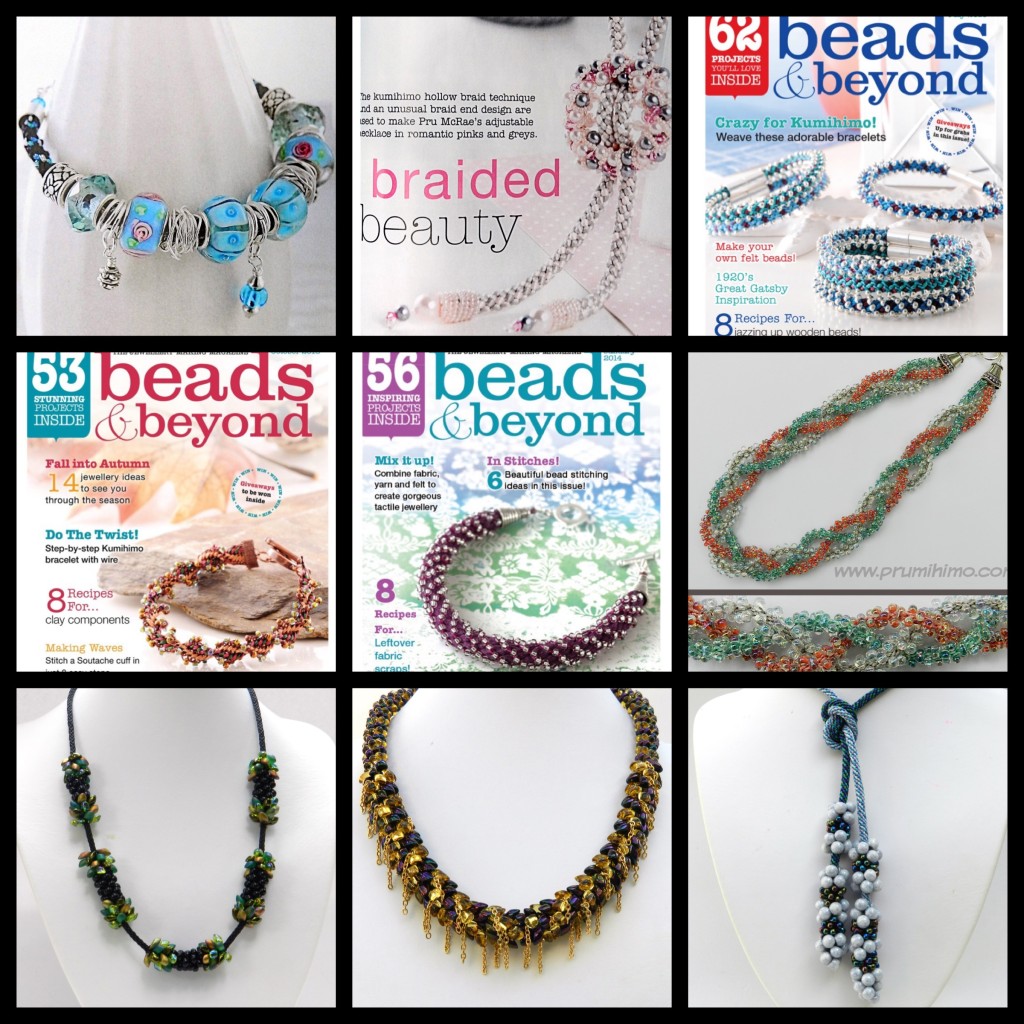 I wish every future success to the whole team, especially Helen Bowen, and I hope our paths will cross again.
Sadly, this is not the first UK jewellery magazine to close this year. Let's not forget that the fate of magazines is in our hands. If we want to be able to find jewellery making magazines on the shelves we need not only to buy them, but to let the shops know what we want.
Although I am very, very sad to be saying goodbye to Beads & Beyond, I am happy to say that I have been working with another UK magazine and a kumihimo tutorial from me is planned for Spring 2016.