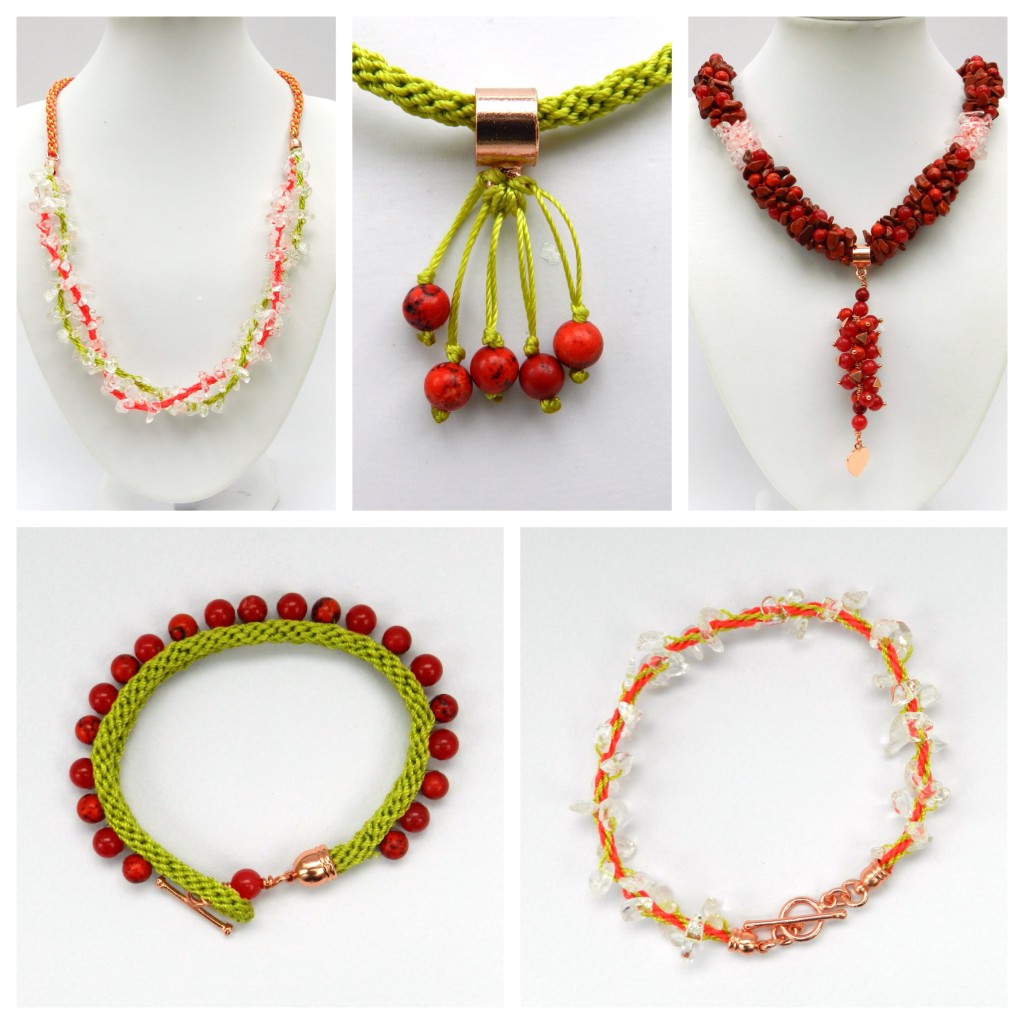 I have just finished the instructions for the second kit demonstrated on Jewellery Maker on Wednesday. There is no doubt that working with bright and summery materials lifts the spirits! It is great fun to be able to inject a bit of fun into your jewellery and one of the best ways is by using brightly coloured cord. S-Lon cord comes in a fabulous range of colours, which means it can be matched with almost any bead or gemstone you are using. However, don't stop there! Try knotting pearls with bright cord for a really vibrant effect. Black beads and gemstones also work brilliantly with bright knots in between.
You can take this effect one step further with clear quartz, crystal or glass. In this kit I used clear quartz chips with bright coral and chartreuse cord, so that the colour shone through the gemstones to create a really bright and summery necklace, which reminded me of chunks of ice in a holiday cocktail!
The instructions for designs from the show can be found here.
Don't forget that there are lots of tutorials in my shop too. These are a little more advanced than most of the designs I make for Jewellery Maker and they are a great way of expanding your kumihimo skills.
Click here to find them.